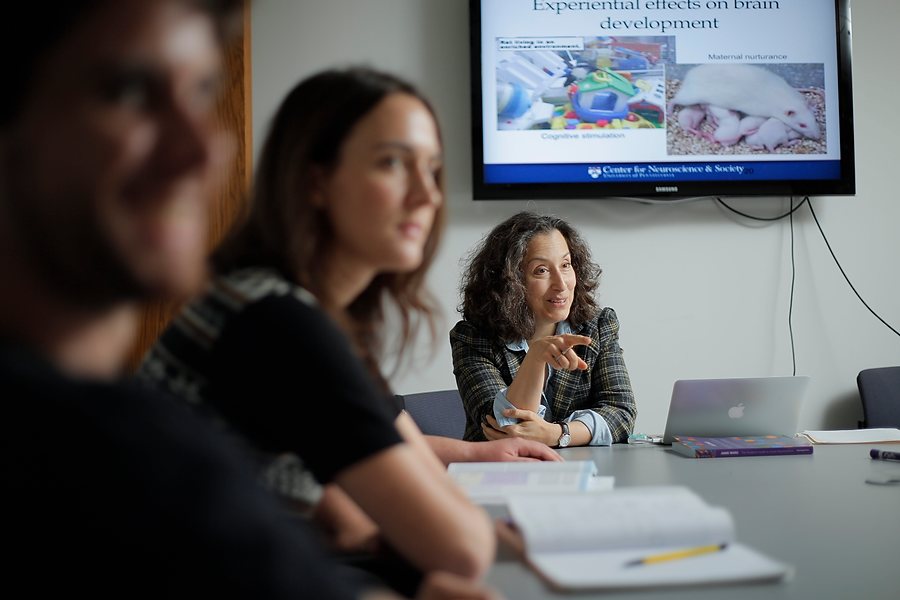 For the past decade, researchers at Penn's Center for Neuroscience & Society (CNS) have been asking and answering tough questions about the intersection between the brain and society. "In principle," says cognitive neuroscientist Martha Farah, the founding director of CNS, "the more we can understand about the mind and the brain, the better treatments we can have, the better chance of improving any sphere of life that depends on improving the human mind.
"Neuroscience has become relevant to society in so many ways," she adds. "Although it's not uncommon to see crazy claims based on bogus neuroscience, that's only half the story. The other half is that spectacular advances are emerging to inform how we should approach a wide variety of social problems." 
As the Center celebrates 10 years, here's a look back at key takeaways, according to Farah. 
1. Brain-training games don't work. 
These games have become ubiquitous, heavily marketed to improve memory and cognition. But a large-scale study of brain training led by CNS faculty member Joseph Kable of the School of Arts and Sciences and others found no effects on abilities other than the specific tasks being practiced. They published their findings in the Journal of Neuroscience. 
2. For normal, healthy individuals, ADHD medications do not enhance cognitive abilities. 
In the early 2000s, it became popular for people without a diagnosis of attention deficit/hyperactivity disorder (ADHD) to take the ADHD meds Adderall and Ritalin in the hopes of improving attention span and productivity. Research from Farah and colleagues found that, though these pills appear to affect mood and motivation for such people, they do not enhance cognitive abilities, results published in the journals Neuropharmacology and Science.
3. Perceived beauty affects human behavior in many ways. 
The attractiveness of a person's face typically influences how that person gets treated by others. CNS faculty member Anjan Chatterjee of Penn Medicine, along with colleagues from Penn and the Children's Hospital of Philadelphia, found a likely reason why: Facial attractiveness modulates activity in brain systems involved in empathy. They published their findings in Neuropsychology. 
4. Specific brain activity causes people to read or share particular content. 
It's the million-dollar question, given the place of social media in today's information-dissemination landscape: What makes people share some content but not others? CNS faculty member Emily Falk of the Annenberg School for Communication, in conjunction with then-doctoral students Elisa Baek and Christin Scholz, used fMRI to show that one critical determinant is whether the content evokes activity in parts of the brain responsible for calculating personal, subjective value. They published their findings in the Proceedings of the National Academy of Sciences and Psychological Science. 
5. Omega-3s can reduce childhood aggression in the short term. 
The nutrient omega-3 fatty acid, abundant in fish oil, has been linked to brain function, with correlational studies showing a connection between more omega-3s and lower violence. Through a placebo-controlled trial, CNS faculty member Adrian Raine, a Penn Integrates Knowledge Professor, along with colleagues from the School of Nursing and Perelman School of Medicine, found that fish oil can reduce this behavior in the short term, especially its more impulsive, emotional form. The researchers published their findings in the Journal of Child Psychology and Psychiatry.