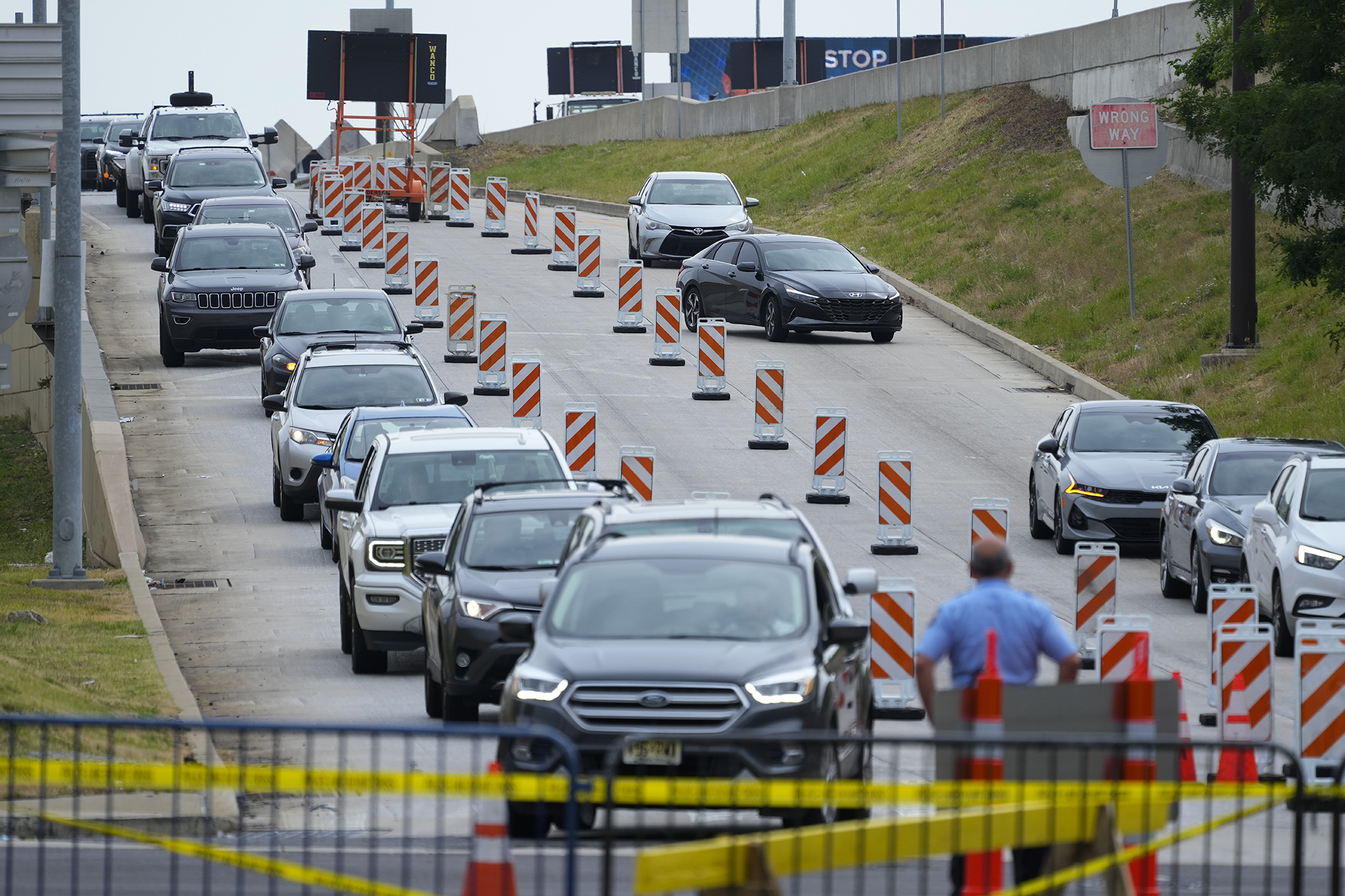 The closure of a section of I-95 in northeast Philadelphia has spurred countless detour route suggestions and sent many others to SEPTA's Regional Rail as a transit alternative. In the process, renewed attention has been paid to the Roosevelt Boulevard Subway proposal, most recently with a widely co-sponsored resolution introduced in Philadelphia's City Council that calls for further examination of the plan.
A leader behind the proposal for the subway is Jay Arzu, a Ph.D. candidate in City & Regional Planning at the Stuart Weitzman School of Design. The subway proposal would connect northeast neighborhoods to both the Broad Street and Market-Frankford lines, taking advantage of an existing 80-foot median. Consideration for rapid transit along the oft-congested boulevard has been considered for more than a century and garnered renewed interest after a series of community meetings held last year, co-organized by Arzu. 
Arzu, who is in his second year at the Weitzman School, took interest in the project because of his background advocating for racial equity in transit—particularly the presence of highways in Black and working-class neighborhoods—and working on transportation legislation in Washington, D.C. As a child growing up in the Bronx, he says, he lived adjacent to a highway and eventually realized there was a relationship between his asthma and his environment. 
"Growing up, I thought that was something all children had to go through, because all my friends had asthma as well," Arzu says. "As I became a teenager, I quickly realized that wasn't the case and we were suffering through some environmental injustice. That's what really got me started in doing youth organizing and transportation organizing."
His interest in the Roosevelt Boulevard Subway, in particular, came from a class project at Penn, in which he was asked to examine an infrastructure project he thought would be worth revisiting. He chose the Roosevelt Boulevard example and compared it with the Second Avenue Subway in New York City, another century-in-the-making project that has been weighed down by ballooning costs associated with deep digs and expensive mezzanines. After finding a study about the impact of rapid transit on Roosevelt Boulevard, dating from 1999 to 2003, Arzu was motivated to start advocating for a revisit of transit proposals.
Here, Arzu discusses the plan for the Roosevelt Boulevard Subway and the benefits of a multimodal transit approach.