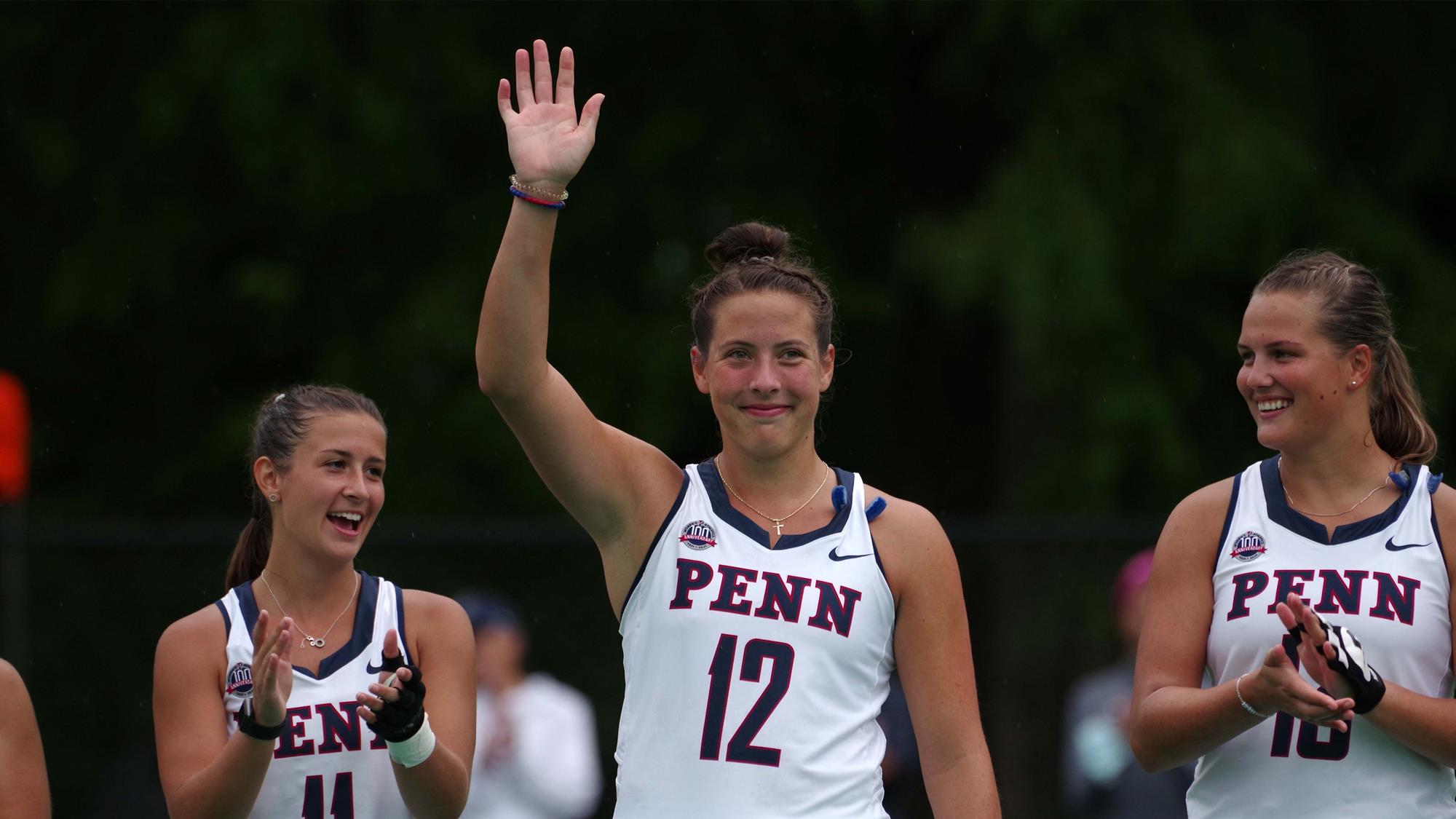 Gracyn Banks, a senior defender on the field hockey team, has been named Ivy League Defensive Player of the Week for her excellent execution over the weekend in wins over Drexel and Villanova.
Banks, a co-captain from Burlington, New Jersey, had three shots, two shots on goal, and two goals in Friday's 5-3 victory over Drexel at Vagelos Field, and she was a part of a backline that shut out Villanova 2-0 on Sunday at the Proving Grounds in Conshohocken.
In 2019 (last season was canceled because of the pandemic), Banks was a Second-Team All-Ivy selection and a key member of the Red & Blue's defensive unit. She led the team with 47 shots and ranked second on the team with four assists.
Over the summer, Banks was part of the U.S. field hockey squad that won bronze at the 2021 Junior Pan American Championships in Chile. With the victory, the U.S. team advanced to the Junior World Cup, which will take place Dec. 5-16 in Potchefstroom, South Africa.
She also competed in the 2021 Young Women's National Championship in Virginia Beach, Virginia, which featured the top collegiate and post-collegiate players in the country.
This weekend, the Quakers (2-2) are back in action against Saint Joseph's on Friday and Towson on Sunday. Both games are at Vagelos Field.