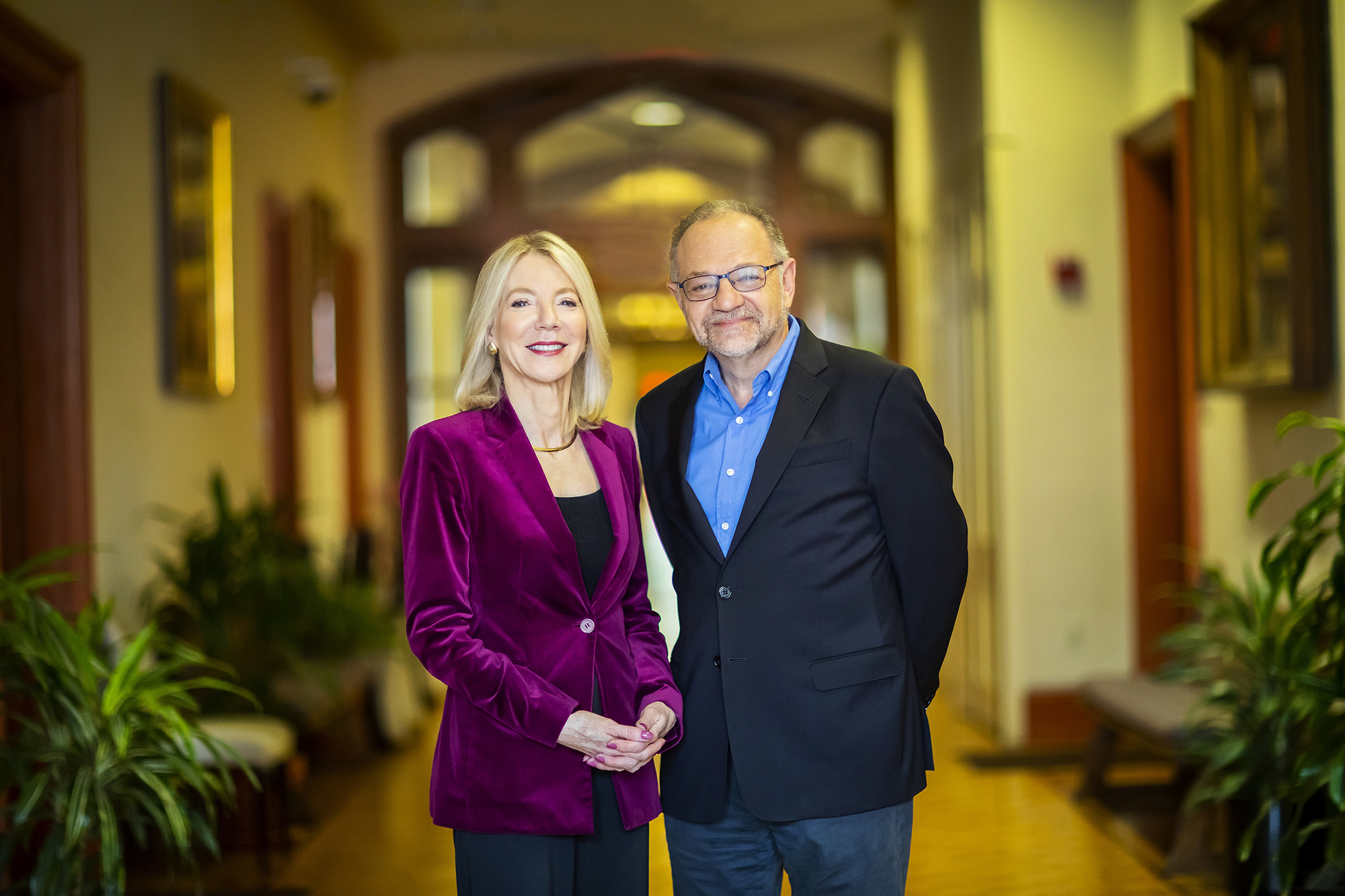 The United States spends twice as much on health care per person than any other affluent democracy. But that spending has not produced the results that might be expected, noted Penn President Amy Gutmann.
"Life expectancy has actually gone down in this country since 2015," said Gutmann, talking to a crowd at the Library of Congress National Book Festival, where she and co-author Jonathan Moreno launched "Everybody Wants to Go to Heaven but Nobody Wants to Die." "That is totally unacceptable."
"We have a health care system that's inefficient and inequitable," said Moreno. "That's the worst of both worlds."
Cue: An in-depth, engaging conversation about, in the author's words, "the inevitable moral choices that come with tremendous medical progress." Gutmann, a political scientist, and Moreno, an expert on medical ethics, health policy, and the history and philosophy of science, worked for several years together to pen the new book, which hit the shelves at the end of August.
The duo's hope? That their work boosts public conversation about health care, be it decisions about experimental treatments, increased public health funding, and end-of-life care, to encouraging people to become their own health advocates—even during a typical doctor's office visit.
Gutmann and Moreno, in the midst of a busy book-talk schedule (their next is on Thursday, Sept. 12, at the New York Public Library), sat down with Penn Today to discuss how they came together to write on the topic, why they're passionate about affordable, accessible health care for all, discussing controversial subjects in such a polarizing age, and much, much more.
Homepage photo: In College Hall, the co-authors chat with Penn Today about how they came together to write the book, and much, much more.