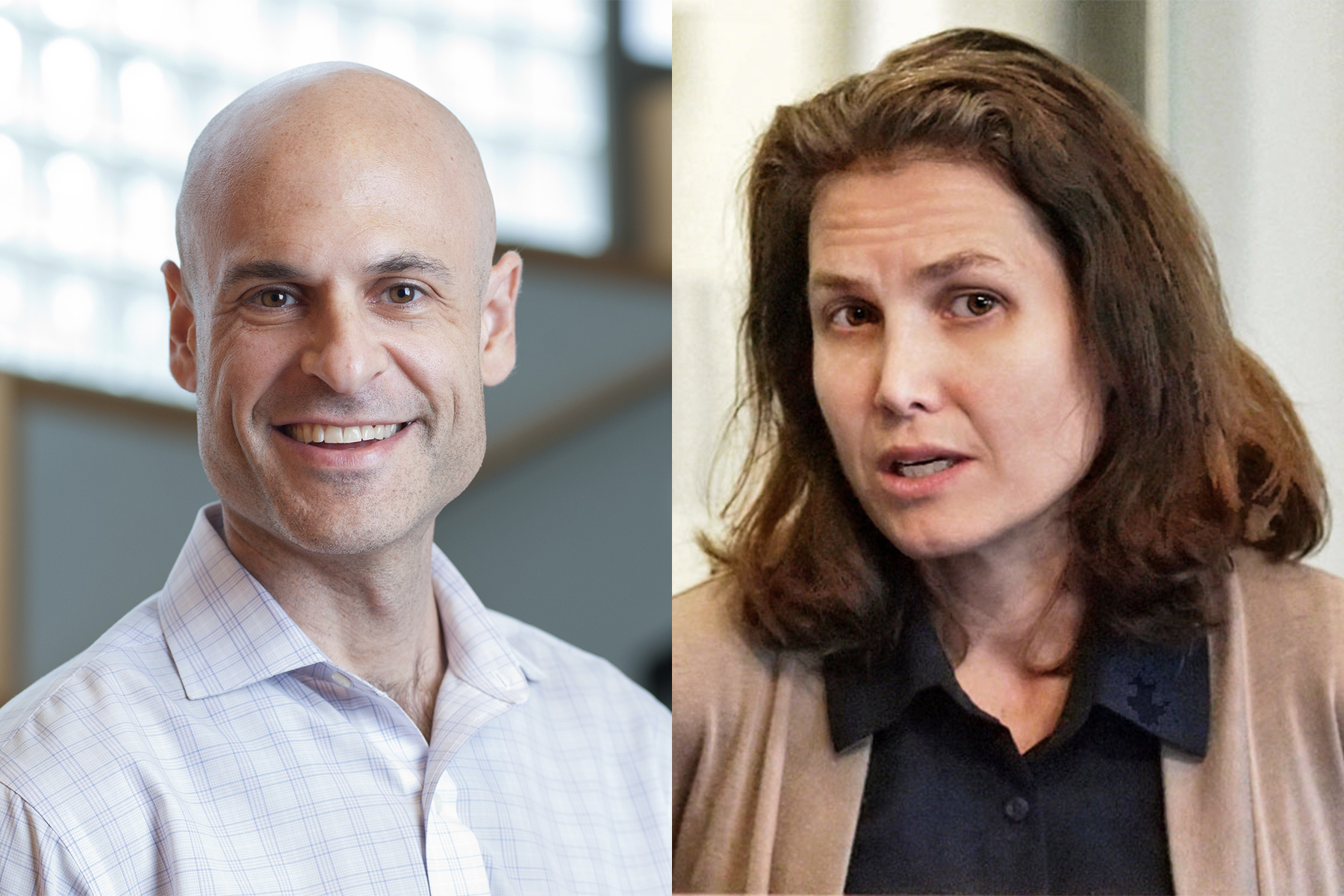 Two faculty from the University of Pennsylvania, Scott D. Halpern of the Perelman School of Medicine and Jennifer Prah Ruger of the School of Social Policy & Practice, have been named Hastings Center Fellows for deepening public understanding of complex ethical issues in health, health care, science, and technology.
Halpern and Prah Ruger are two of 14 new Hastings Center Fellows joining an elected group of more than 200 that produce publications on ethical issues in health, science, and technology that inform policy, practice, and public understanding of bioethics. These individuals are chosen for insight and experience in managing the ethical questions and societal effects that arise as a consequence of advances in the life sciences, the need to improve health and health care for people of all ages, and mitigation of human impact on the natural world.
Halpern is the John M. Eisenberg Professor of Medicine, Epidemiology, and Medical Ethics and Health Policy in Penn's Perelman School of Medicine, as well as a practicing critical care doctor. He is the founding director of the Palliative and Advanced Illness Research Center, which generates evidence to advance policies and practices that improve the lives of all people affected by serious illness, and is director of the NIA-funded Penn Roybal P30 Center on Palliative Care in Dementia. He is an elected member of the American Society of Clinical Investigation and the Association of American Physicians and serves on the editorial boards of the Annals of Internal Medicine and the American Journal of Bioethics.
"It's a tremendous honor to join this influential organization along with Dr. Prah Ruger," says Halpern. "Having spent more than half my life at Penn, it also strikes me as an amazing testament to Penn's longstanding commitment to the field of ethics, as exemplified by the 11 current Penn faculty, including President Amy Gutmann, to have been honored this way. This is particularly humbling since Penn lost two beloved giants of the field and former Hastings Fellows this year in Renee Fox and Chuck Bosk."
Prah Ruger is the Amartya Sen Professor of Health Equity, Economics, and Policy in the School of Social Policy & Practice and professor of medical ethics and health policy at the Perelman School of Medicine. She is also the founder and director of the Health Equity and Policy Lab, which conducts quantitative and qualitative research on the equity implications of health and public policies. She is a leading scholar of global and domestic health policy and public health who conducts theoretical and empirical studies of health equity to reduce global and national health inequities with a focus on the most disadvantaged populations worldwide, especially women and children. She is an elected member of the Council on Foreign Relations and a Guggenheim Fellow and serves on the editorial board of the American Journal of Bioethics.
"I am deeply honored and grateful to become a part of this remarkable community along with my Penn colleague, Dr. Halpern, joining a multitude of Fellows among Penn's current and former faculty," says Prah Ruger. "The Hastings Center is an extraordinary institution, and these are extraordinary times. The need for ethical reasoning, policy, and practice is as important as ever, and I look forward to engaging with others to listen and learn and to collaborate in seeking equity and justice for all."
The Hastings Center is a nonpartisan, nonprofit organization created from multiple disciplines, including philosophy, law, political science, and education. The Hastings Center was critical to establishing the field of bioethics in 1969 and has been evolving ever since. Founded by philosopher Daniel Callahan and psychoanalyst Willard Gaylin, The Hastings Center is the oldest independent, nonpartisan, interdisciplinary research institute of its kind in the world.