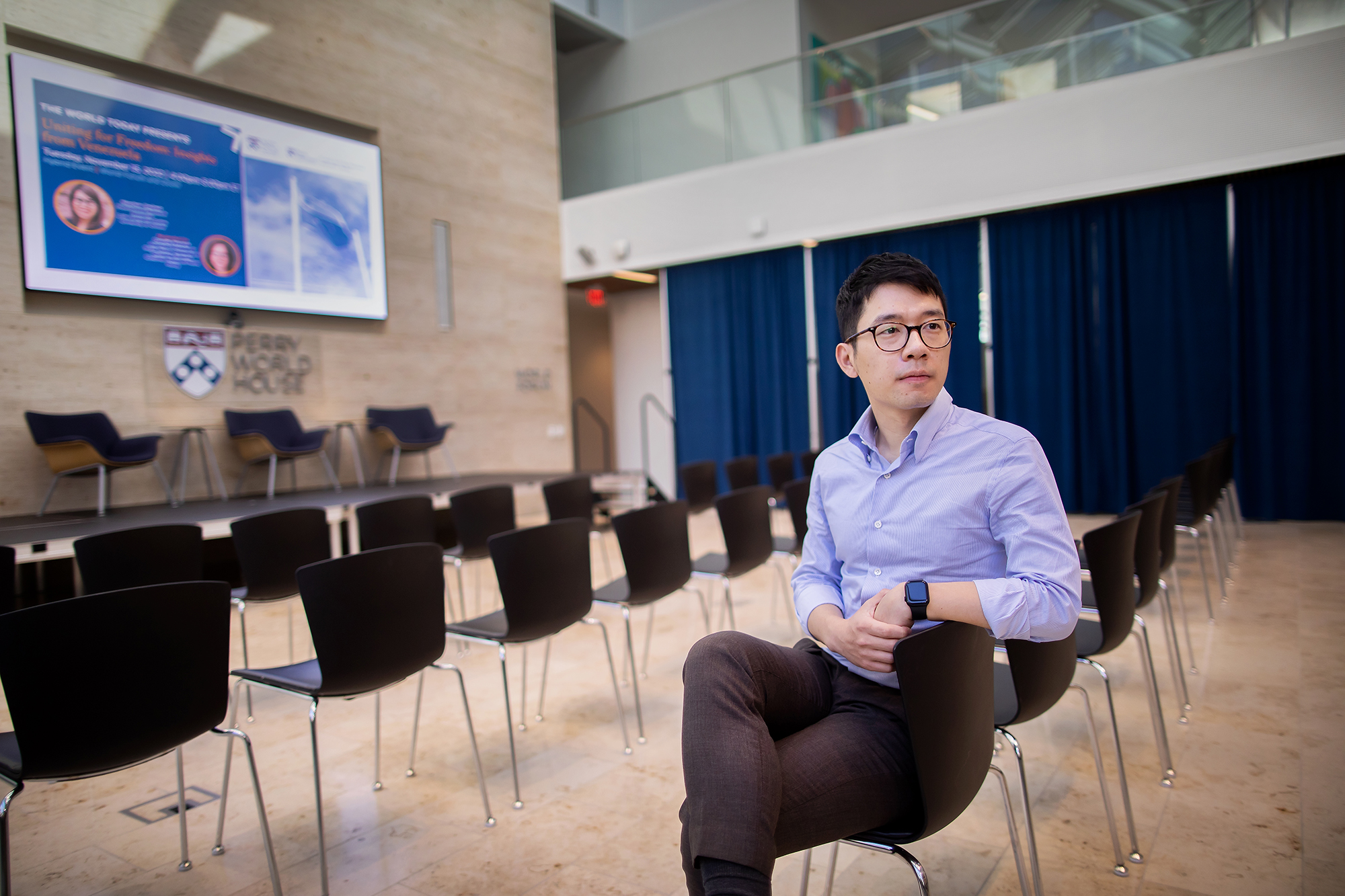 Nathan Law, a Hong Kong activist currently exiled in London, spent a week at Penn earlier this month as part of his role as a Perry World House Visiting Fellow.
During the Umbrella Movement in 2014, Law was one of five representatives who took part in dialogue with the government, debating political reform. In 2016, Law was elected as the youngest legislator in Hong Kong's history. In July 2017, however, his seat was overturned following Beijing's constitutional reinterpretation, and Law was later jailed for his participation in the Umbrella Movement.
This persecution sparked global concern over Beijing's crackdown on human rights and democratic movement in Hong Kong. Due to the risk imposed by the National Security Law, Law left Hong Kong for Britain and continues to speak up for the people of Hong Kong at the international level.
"Nathan's visit reminded us of the precarity of our freedoms and rights. They only last and matter if we are willing to invest in them, renew our commitments, and fight for their endurance and protection of every single person," says LaShawn R. Jefferson, Perry World House's senior executive director. "He's put his life on the line for what he believes. It's an important message to all."
Penn Today talked with Law during his time on campus, discussing his current activism, his thoughts on the state of democracy around the world, and what he hopes Penn students take away from his experiences. (The talk happened before the new protests erupted in China surrounding its "zero COVID" strategy.)