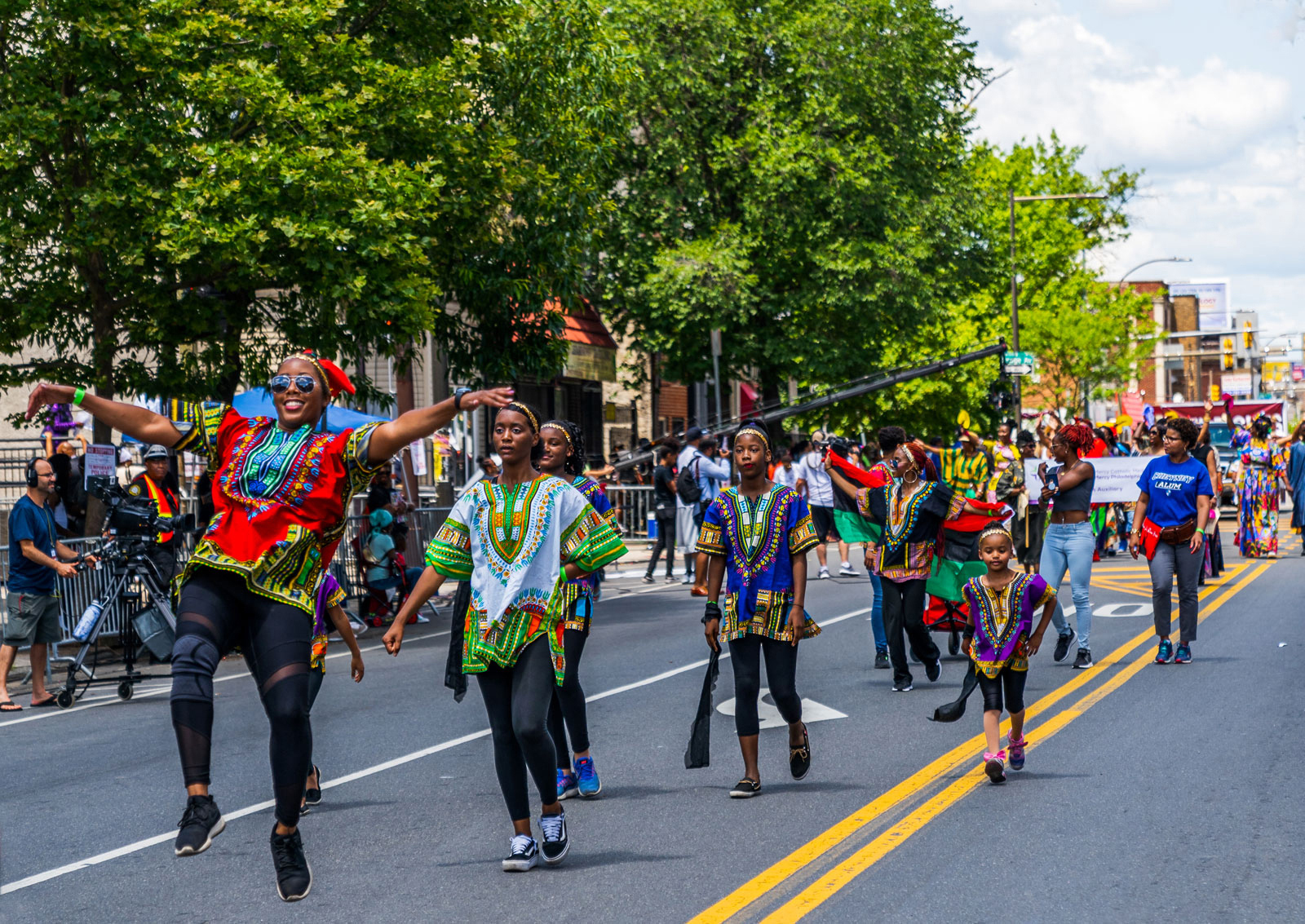 Juneteenth commemorates the end of slavery across the nation, with the last piece falling into place when the Union Army took official control of Texas on June 19, 1865, more than two years after the Emancipation Proclamation.
President Joe Biden signed a bill on Thursday establishing June 19 as Juneteenth National Independence Day.
It is the first federal holiday established since Martin Luther King Jr. Day in 1983.
This year's celebration, however, comes amid continuing protests and a national reckoning with the legacies of slavery and racism, triggered by the police killing of George Floyd last year.
The day is recognized as a state holiday in 45 states and Washington, D.C. Efforts to make it a federal holiday have so far been unsuccessful. However, a wave of companies have moved in the past year to recognize Juneteenth as a business holiday, allowing employees to take paid time off.
Matthew Bidwell an associate professor of management at the Wharton School, says the most emphatic way businesses can exercise the importance of Juneteenth is turning it into a business holiday. He also notes some of the other ways that business can commemorate the occasion.
"Providing support for local commemorations would be one valuable way that businesses could demonstrate that they recognize the importance of the event," he says. "We also see more and more businesses issuing statements around this day, expressing their support for racial justice."
Last year, companies from retail, sports, and banking worlds announced Juneteenth as a paid day off, including Penn.
"Just after the George Floyd protests, you did see a lot of companies suddenly sitting up and taking note of Juneteenth in a way that they haven't before," says Bidwell. "So this year, you'll have a lot of organizations and people saying, 'Well, we did this last year, so we need to do it again this year.'"
Bidwell says one can make a strong argument that Juneteenth should merit a national holiday.
"I mean, you don't want holidays for everything, but Juneteenth is clearly an important occasion," he says. "I think we will see norms evolve over time. The Black Lives Matter movement had a huge impact on how organizations are thinking about racial issues. I think that a lot of employers will see this as an important way of signaling their support for diversity and inclusion."
Companies' acknowledgement of Juneteenth, according to Bidwell, is a first good step, but should not be the only step.
"Sponsoring local events, I think, is a valuable thing," he says. "Depending on their business, there can also be ways to make the event more salient within the workplace, and capitalize its importance."
Bidwell says his best guess as to what the future of Juneteenth might look like from a business perspective, both in corporate America and among small businesses, is as a significant holiday, because at some point its importance starts to become "hard to ignore."
But he worries how much it will get caught up in culture wars, and if it does, what effect that will have in everyday office culture.
"It could make companies a little more nervous about celebrating the holiday if it starts to be seen as a divisive political statement, rather than commemoration of an important event within the U.S.'s history," says Bidwell.
On the other hand, he says "when these things get polarized in culture wars, it can actually place more pressure on companies that have progressive employees and progressive stakeholders. So I think that will be an interesting one to watch."
Pennsylvania currently has 11 public holidays per year. Private employers are not required to provide paid time off for any holidays in Pennsylvania.
The state recognizes Juneteenth, but it's not a public holiday.