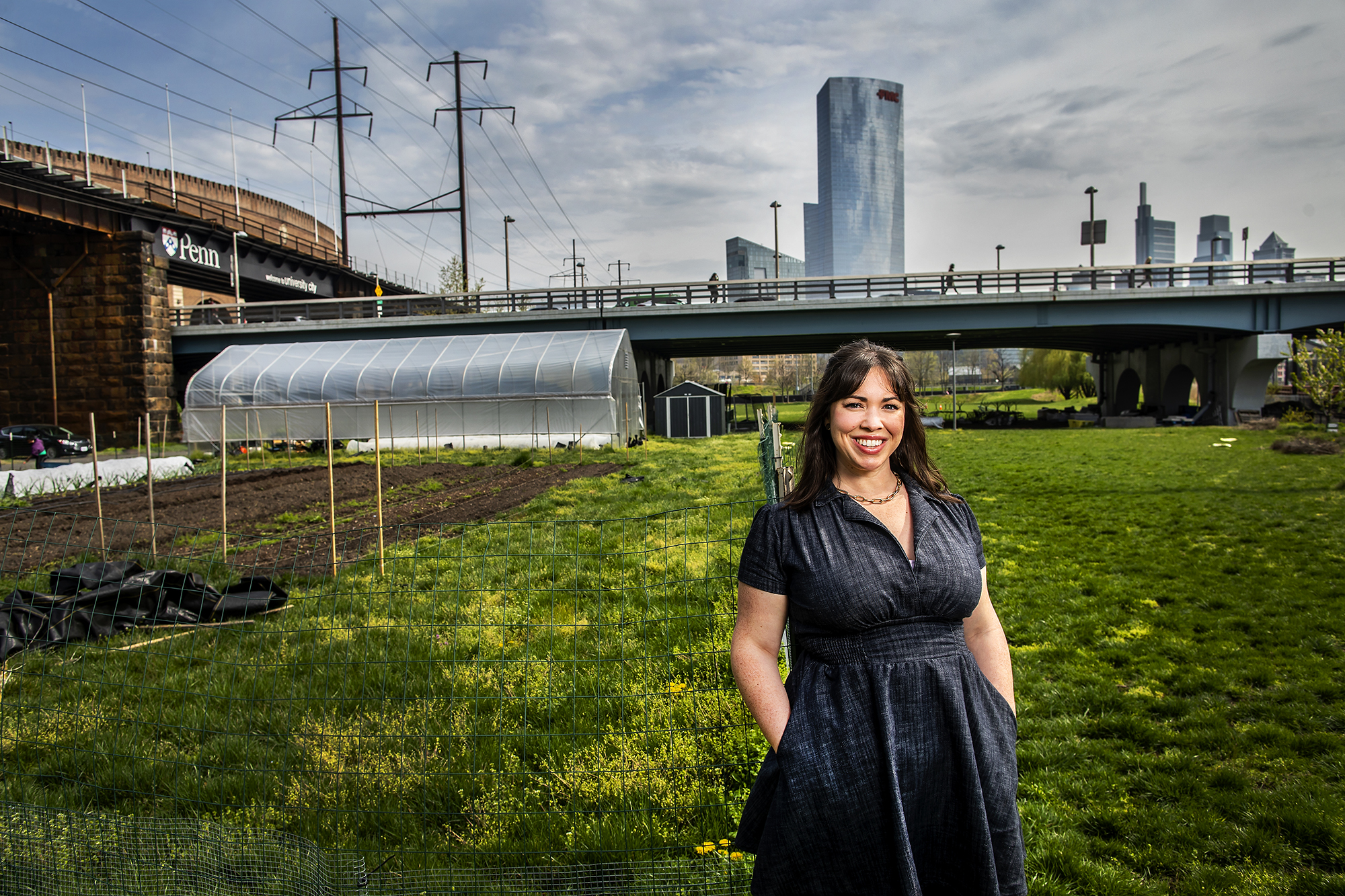 It was during a pilgrimage in Spain during her college years that Nina Morris felt drawn to the field of sustainability. Now, as the sustainability director at Penn, she aims to help others identify their own ways to connect with the pursuit of a more sustainable world.
Morris assumed her role in October after a decade-long tenure at the University of Virginia. She comes on board as Penn expands its commitment to further sustainability and climate action goals. During the last year this has included a solar power purchase agreement, an expansion of the Penn Food and Wellness Collaborative, and a greenhouse gas emissions net-zero goal for the endowment. 
On the cusp of a suite of Earth Week events (see below) organized by her office and campus partners, Penn Today spoke with Morris about her background, what Penn is doing well when it comes to sustainability, and her priorities as she settles into the job.
Nina Morris is sustainability director in the University of Pennsylvania Division of Facilities and Real Estate Services.
Learn more about the Sustainability Office on its website, as well as on Facebook, Twitter, and Instagram.
Earth Week 2021
The Sustainability Office is organizing a variety of events for Earth Week, both in-person and virtual. A selection: 
Throughout the week: Virtual Earth Day 5k
Monday, April 19, at noon: Yoga on Shoemaker Green
Tuesday, April 20, at noon: Green Labs Working Group Meeting
Wednesday, April 21, at noon: Penn Park Farm Tour
Thursday, April 22, at noon: Campus Ecology Tour
Friday, April 23, at 2 p.m.: Water Center Graduate Student Showcase
Saturday, April 24, at 11 a.m.: West Philadelphia Cleanup
The full list of Earth Week events and registration information is available on the Penn Sustainability website.