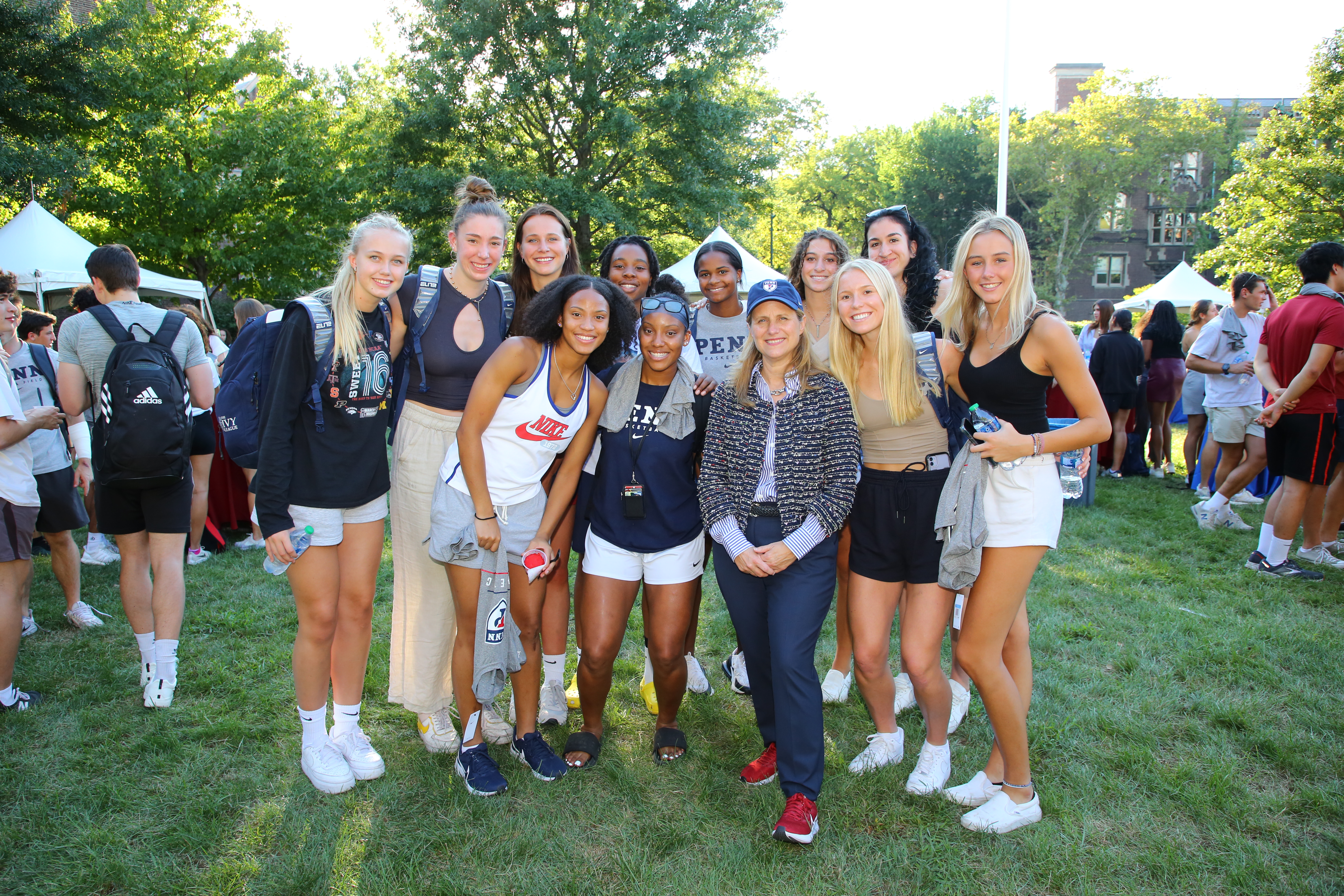 New Penn President Liz Magill and Alanna Shanahan, the T. Gibbs Kane, Jr. W'69 Director of Athletics and Recreation, welcomed new and returning student-athletes to campus on Thursday, Sept. 1, at the Student-Athlete Kick-Off Picnic on Shoemaker Green.
The jamboree, an annual fete, offers student-athletes the chance to meet and greet classmates competing in other sports, and also converse with University staff, coaches, and administrators.
Penn and Penn Athletics serve more than 1,000 student-athletes across 33 varsity teams. Labor Day weekend saw the opening of play for the volleyball, men's soccer, men's golf, and field hockey teams. The men's soccer team defeated Rider 2-1 at Rhodes Field. The women's soccer team, which began their season on Aug. 26 against Temple, beat Lehigh 2-1 at Rhodes Field, earning their first win.
Cross country's season begins on Sept. 9 at the Spike Shoe Invitational at Penn State. Women's golf tees off on Sept. 10 at the Yale Fall Intercollegiate. Sprint football kicks off on Sept. 16 against Alderson Broaddus at Franklin Field, and football follows suit on Sept. 17 against Colgate at Franklin Field.