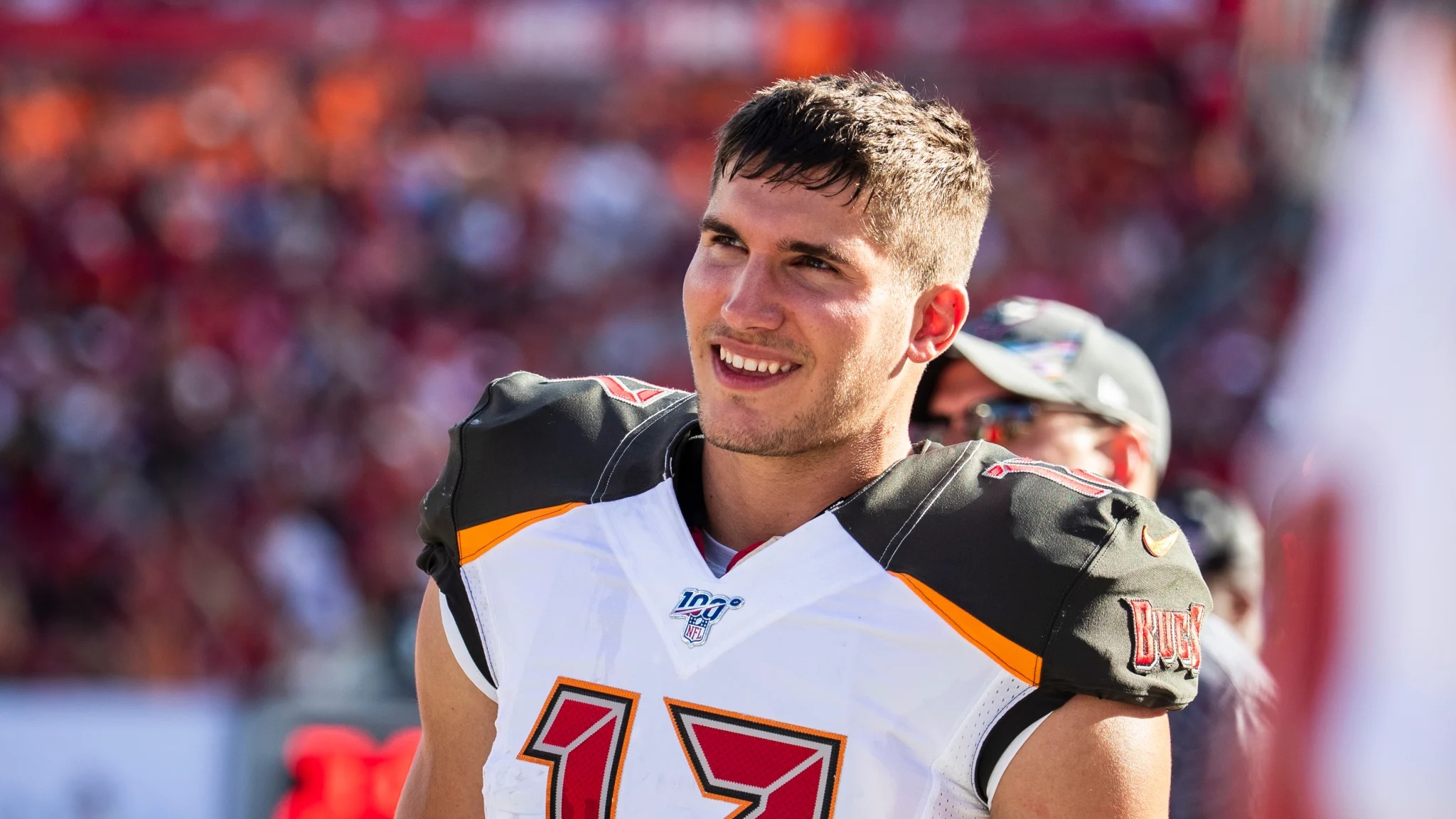 On the sidelines Sunday with the world champion Tampa Bay Buccaneers was 2018 Wharton graduate Justin Watson, the second former Penn football player to win a Super Bowl. Tampa Bay dethroned the Kansas City Chiefs 31-9 in Super Bowl LV in Tampa Bay.
A native of Bridgeville, Pennsylvania, Watson was selected by Tampa Bay in the fifth round of the 2018 NFL Draft. A wide receiver, he primarily plays special teams. He was inactive for the Super Bowl.
Speaking with local media on Friday, as he prepared for Super Bowl LV, Watson reflected on his journey from Penn to the NFL—where he wasn't even sure he would last—to playing in the Super Bowl with Tom Brady.
"It's great having a guy like Tom who's leading us through it," Watson said. "He's been here plenty of times, so it's just been a really cool experience seeing guys who have been here before and guys who are here for the first time all experiencing this together."
Watson said the football and life lessons he learned at the University were integral on his ride from Penn to the Super Bowl.
"It's just that grit mindset that Coach [Ray] Priore always talks about," he said. "Whatever it takes, that's what we're going to do."
Watson graduated in 2018 as the Penn football team's all-time leader in receptions, receiving yards, receiving touchdowns, and all-purpose yards, and the Ivy League's all-time leader in 100-yard games, second all-time in receiving yards, and third all-time in receptions and receiving touchdowns.
1999 alumnus Jim Finn was the first Penn alum to win a Super Bowl ring. He won the title with the New York Giants in 2008. Justin Tuck, who received him MBA from Wharton in 2018, also won a Super Bowl with the Giants in 2008 and again in 2012.