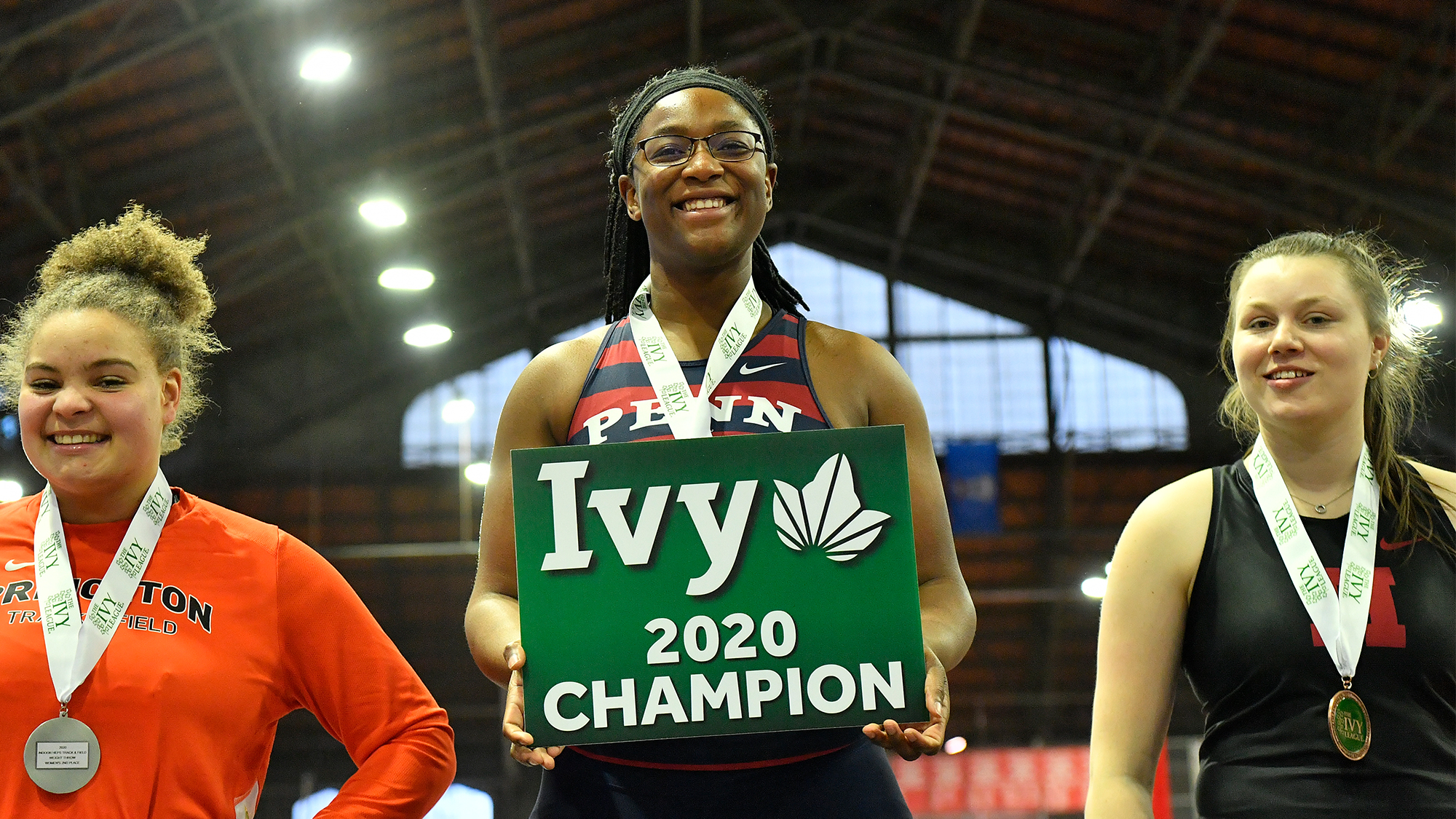 Up, up, and away went Mayyi Mahama's miraculous throws this season, and landed on national recognition. The rising junior on the women's track & field team has been selected an Indoor Track & Field All-American by the U.S. Track & Field and Cross Country Coaches Association.
Mahama, from Pullman, Washington, had a splendid sophomore season. She was victorious in five of her seven meets in the shot put, and set the new Ivy League record in the weight throw with a toss of 21.76m at the Ivy League Heptagonal Championships. She also took home the Ivy League crown.  
She made history as well by becoming the first Penn woman to qualify for a throwing event—the weight throw—for the NCAA Indoor Championships, which were canceled because of the coronavirus.
All told, Mahama finished the season as an Indoor First-Team All-Ivy selection, the Indoor Heps champion in the weight throw, an NCAA qualifier in the weight throw, and she helped the Quakers three-peat as Indoor Ivy League Heps Team Champions.
In two years wearing the Red & Blue, Mahama has earned two All-American honors. Last year, she was an honorable mention in the outdoor season in the hammer throw.