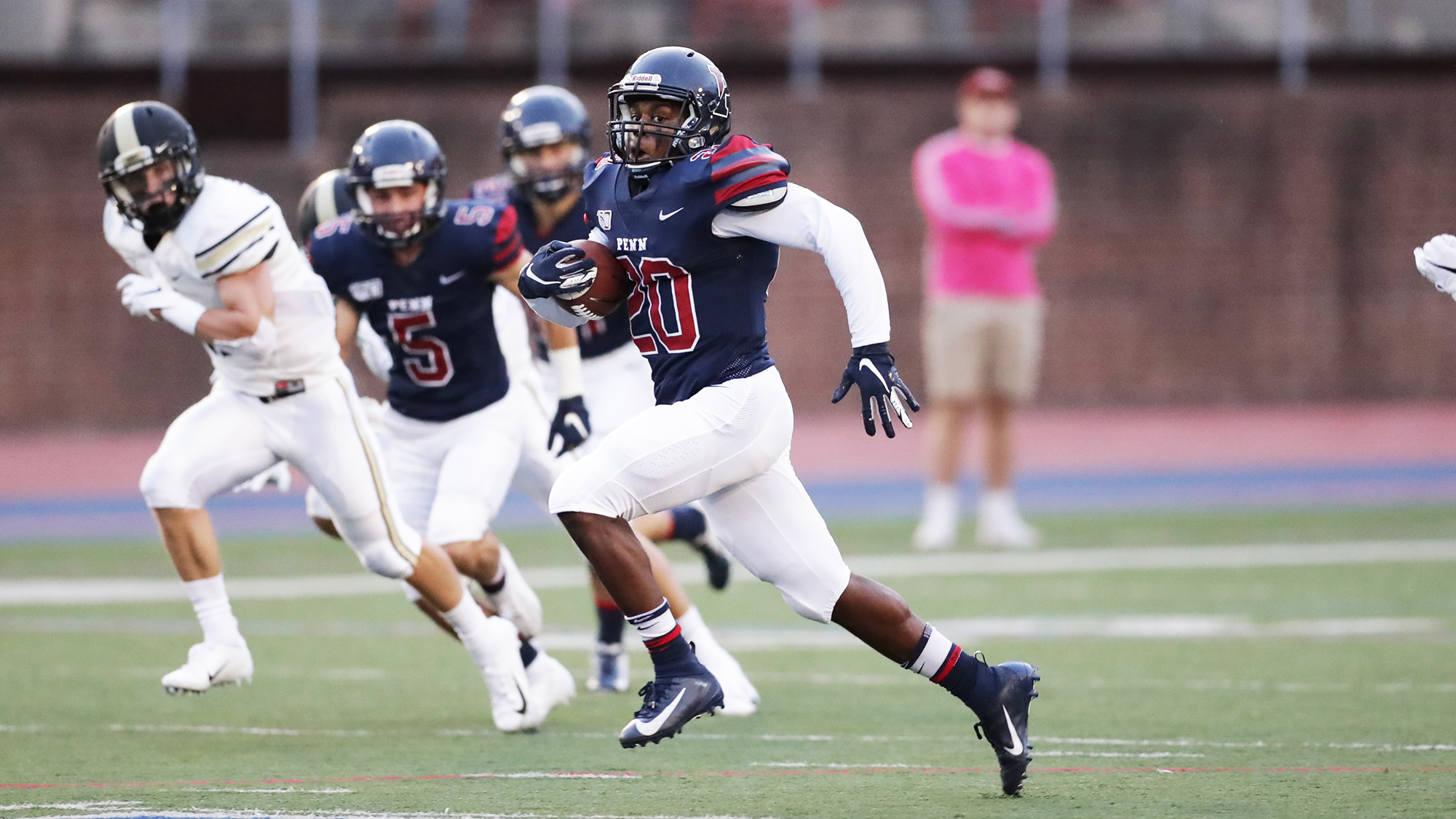 A career-high 238 yards on 25 carries and two touchdowns in Penn's 42-32 win over Chestnut Hill on Saturday at Franklin Field have earned sophomore running back Laquan McKever the Collegiate Sprint Football League's (CSFL) Offensive Player of the Week award.
McKever, from Linden, New Jersey, almost averaged a first down every carry, putting up 9.5 yards per rushing attempt. His 46-yard touchdown scamper with 1:49 left in the game closed out the Griffins and extended the Red & Blue's lead to 42-26.
With 578 total yards, McKever is the CSFL's leading rusher and his five touchdowns are second in the league behind teammate Eddie Jenkins. McKever is averaging 144.5 yards per game, tops in the league among non-quarterbacks.
The Quakers (3-1) have a bye this weekend but take on defending CSFL Champion Navy on Friday, Oct. 18, in Annapolis, Maryland.