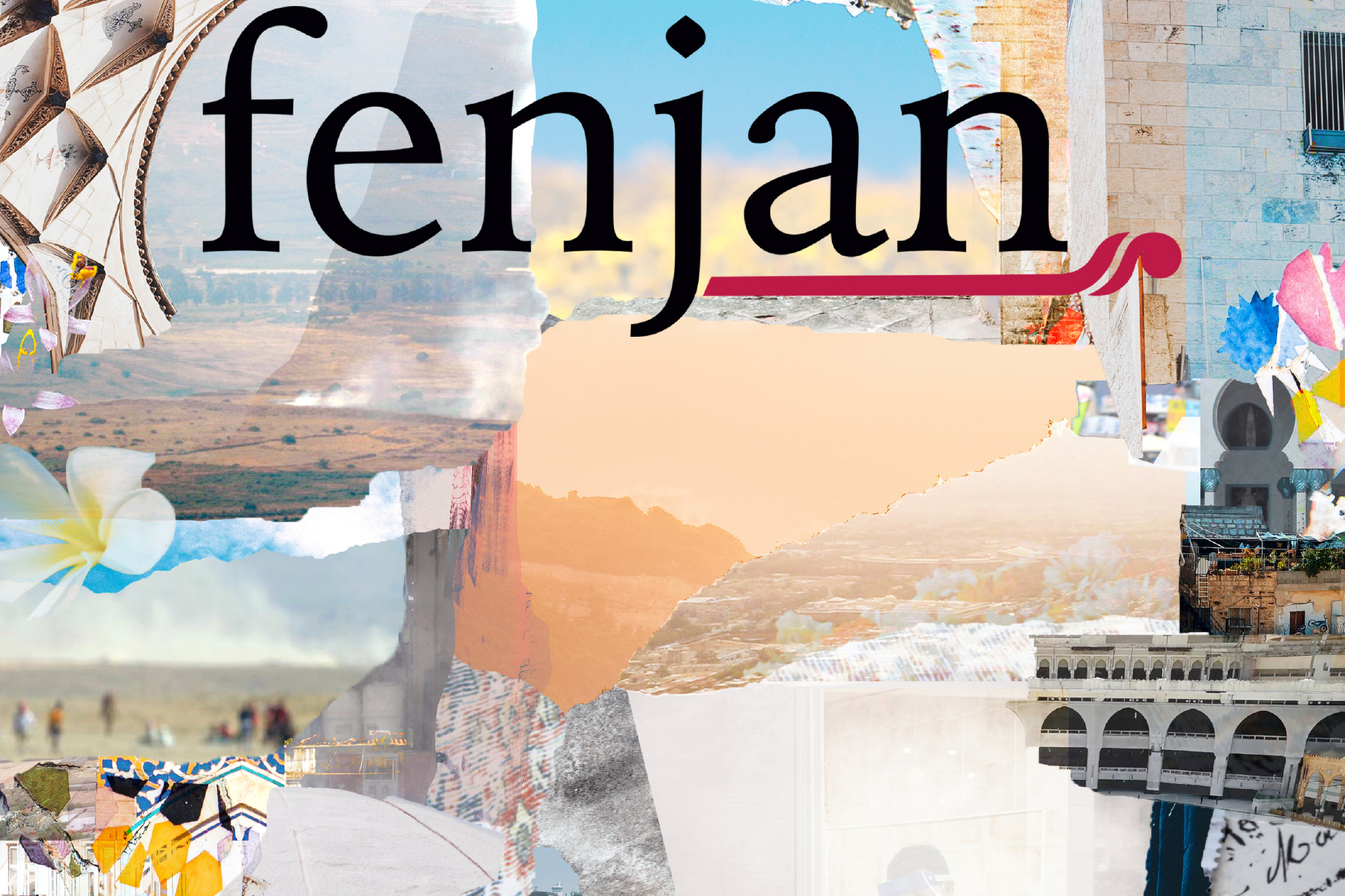 College of Arts and Sciences sophomore Laila Shadid and junior Zeynep Karadeniz have taken their shared passion for the Middle East and transformed it into Fenjan, Penn's all-new undergraduate journal on the Middle East and North Africa, which the two spearheaded and co-edited.
Karadeniz and Shadid connected last fall when they were both students in Robert Vitalis' political science course, Contemporary Politics in the Middle East. They soon came to realize they shared the same deep interest in the region and in journalism.
"Many Penn students are Middle-Eastern, both international students and first-generation immigrants," says Karadeniz, who is studying politics, philosophy and economics and Middle Eastern studies. "Laila and I felt that there was a glaring chasm between being Middle Eastern here and being able to openly and honestly discuss the Middle East in an academic setting."
They agreed that a journal could help fill in those blanks.
"Our mission is to increase awareness and understanding of the Middle East among the Penn community," says Shadid, who is majoring in modern Middle Eastern studies and sociology. "What I really hope readers get out of this publication is that the Middle East is a place of life and love and culture and humanity, not just a headline as a warzone or a place that fulfills stereotypes."
"Fenjan" is the word for a Turkish coffee cup used widely across the Middle East. Coffee is also a symbol of hospitality, a trait that characterizes the region. 
"It was a way to incorporate all of the cultures, languages, and religions of the diverse area," Shadid says.
Their first stop was the Middle East Center (MEC) to seek funding for the project. Turns out, the center's interim director John Ghazvinian had funding precisely for that purpose on hand and had been waiting for the chance to use it.
"Launching a student journal was actually an idea that I had when I first started at the center in 2018," he says. The money was approved as part of their quadrennial funding application to the Title VI grant through the U.S. Department of Education.
For various reasons, mostly limited staffing and limited capacity, the center hadn't been able to launch a journal.
"We were very fortunate when Zeynep and Laila came to us and said that they were thinking about forging a journal, and all they really needed from us was funding. So, we said, 'great!'" Ghazvinian says.
The process started last October but was disrupted when the pandemic hit in the spring. Despite those challenges, Shadid and Karadeniz crafted and led a staff of 21 undergraduate students, including media, copy, design, content editors, and a reading committee. 
Staffers worked from their homes in the U.S. and abroad over the entire summer, meeting on Zoom. The magazine came together on time for the August 24 launch date.
The inaugural issue focuses on current events like the Beirut explosion, the Black Lives Matter movement in the Middle East, and COVID-19 in the region.
"It felt necessary for the theme to be about current events because the pandemic was the reason our staff was separated and not able to put the journal together in person," says Karadeniz.
With its colorful design and vibrant photography, Karadeniz and Shadid hope to interest the entire Penn community in learning more about the Middle East and North Africa through the publication.
The summer edition features work solely by the staff but going forward, they plan to publish submissions from Penn undergraduates across the University and various majors.
"The best way to learn about a different region or another part of the world is to write about it," Karadeniz says, "and we are looking to extend the dialogue to others."
Shadid says they hope future editions will include more personal essays and poetry.
"We want this to be an all-encompassing journal," she says.
Because of printing complications due to the pandemic, the journal was launched strictly online, but eventually, they plan to offer a print edition.
Ghazvinian says he's heard nothing but impressed feedback about the journal.
"It's far better than anything we could have done on our own," he says. "These two brilliant young women have absolutely run away with this and I have no doubt this is going to become an important institution for our students."
For Karadeniz and Shadid, it was a learning process that helped them feel closer to where they came from.
Karadeniz's family is from a small border town in Turkey called Kilis, three miles from the Syrian border—the first stop for many Syrian refugees fleeing the war. Karadeniz grew up in Westchester, New York, but has returned to her family's hometown to work with refugees, fueling her interest in social and economic recovery in the region.
For Karadeniz, working on the journal has made her feel closer to Kilis, which was was nominated for a Nobel Peace Prize in 2016 for peacefully hosting more refugees than it had citizens.
"Kilis is a little microcosm of generosity, an example of what the rest of the world should look like, but since 2016 Kilis has been under attack by rebel forces across the border," she says. "It's a painful thing to see your city crumble. But, unfortunately, it is not an unfamiliar narrative for many Middle Easterners. Working on Fenjan, I have seen how the many stories of the Middle East are alike."
Shadid was 10 years old when her father, two-time Pulitzer Prize-winning journalist Anthony Shadid, died of an asthma attack while reporting in Syria. He was a Lebanese-American foreign correspondent for The New York Times, passionately interested in the Middle East, and in elevating the stories of real people in the region, she says.
"Fenjan helps me feel connected to my Lebanese heritage and my father," Shadid says, who intends to become a foreign correspondent. "But most importantly, creating this journal makes me feel like I can leave Penn with a legacy that I'm incredibly proud of." 
When Karadeniz proposed creating a journal about the Middle East to Shadid, she thought they would have trouble finding students interested in joining the team, she says. 
"It's been surprising but phenomenal to see peoples' genuine interest in what we are doing, even from those who don't have Middle Eastern backgrounds," she says. "The Penn community has given us the biggest thing we could ask for— their attention and support."
Homepage image: Colorful textiles displayed on rooftops in Morocco. (Image: Annie Spratt via Unsplash)