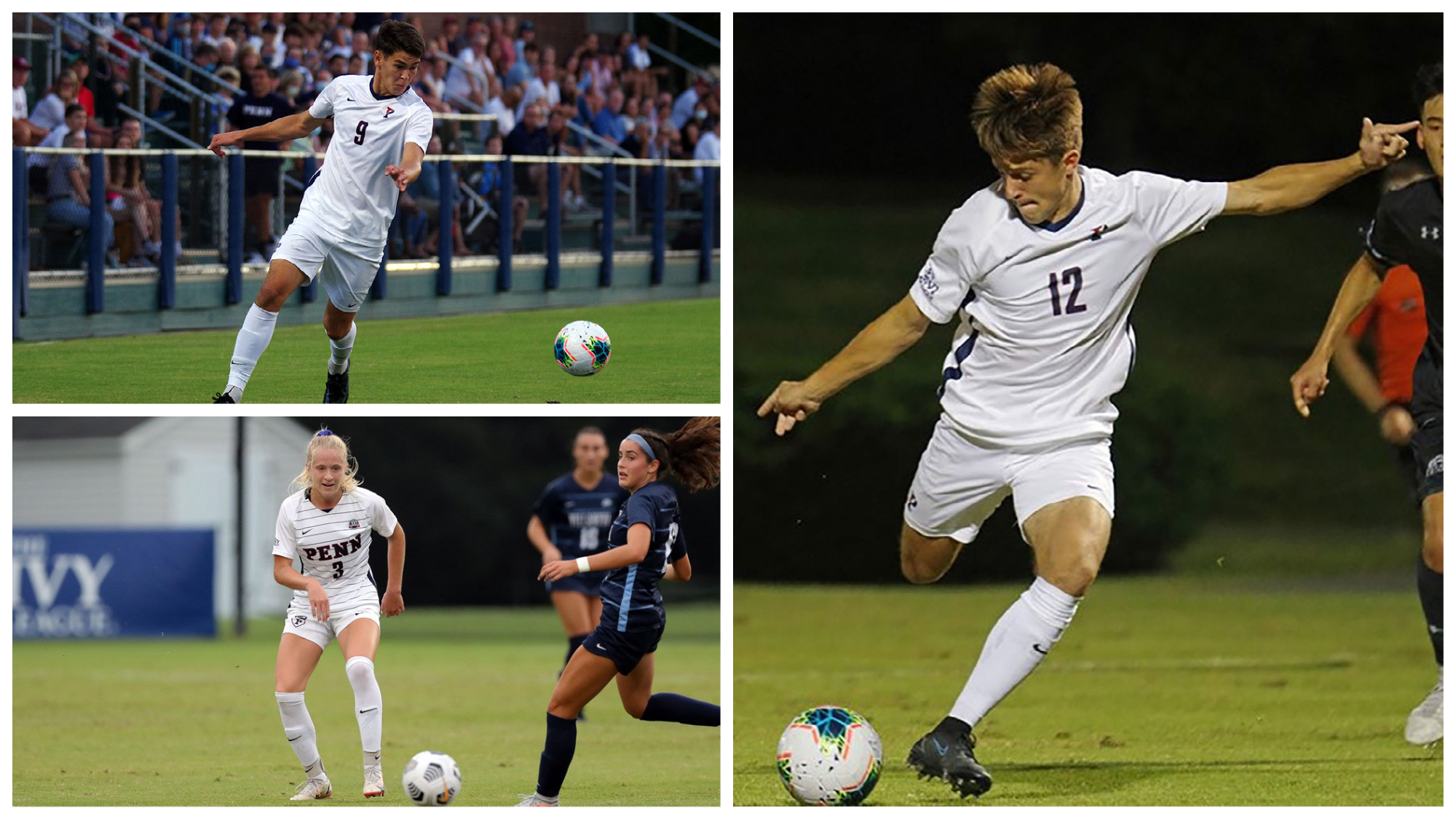 Penn's soccer teams pulled off a hat trick this week, with three players taking home weekly conference awards.
Sophomore midfielder Lauren Teuschl of the women's soccer team and senior midfielder Ben Stitz of the men's soccer team earned Ivy Player of the Week accolades, and freshman Charlie Gaffney of the men's team was named Ivy League Rookie of the Week.
Teuschl, an Oakton, Virginia, native, had one goal and one assist in the Red & Blue's 2-0 win over Villanova on Thursday, and she assisted on senior forward Jackie Bruder's game-winning goal in overtime on Sunday, in the Quakers' 2-1 defeat of Rice. Teuschl is currently the team leader in assists (5) and points (11). 
Stitz amassed five points in Penn's 5-1 rout of Mount St. Mary's on Friday. The Baltimore native had one goal and three assists. He lent a foot in first-half goals by senior forward Matt Leigh, junior defender Kai Lammers, and sophomore midfielder Michael Hewes, and scored a goal in the 37th minute, assisted by Gaffney. Stitz also had four shots in the Red & Blue's 2-2 overtime draw against Loyola Maryland on Sept. 13. Across six games, he is tied for first on the team with nine points and leads the team and conference with five assists.
Gaffney, from Seattle, scored the first goal of his young career against Loyola Maryland and notched his first career assist against Mount St. Mary's. His goal against Loyola Maryland, in the 71st minute, gave the Quakers a 2-1 advantage.
Heading into Ivy play this Saturday against Harvard in Massachusetts, the women's soccer is 5-1-2. The men's team, 3-2-1, battles Monmouth on Saturday at Rhodes Field.