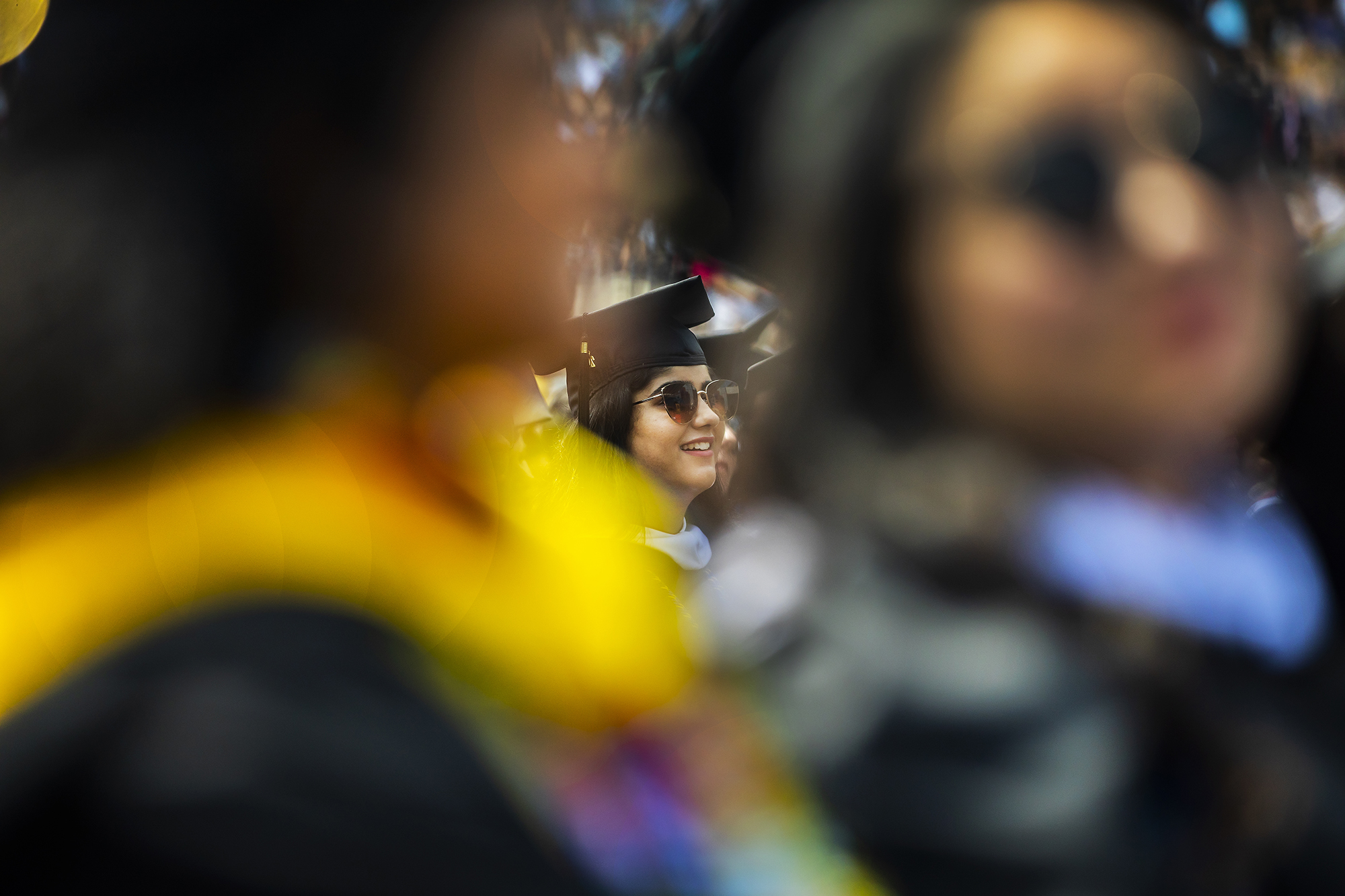 No matter the circumstances the world faces, May 18 marks an important milestone for many students. Courses will be completed, final assignments submitted—it's the day the Class of 2020 officially become Penn graduates.
To mark the life-changing occasion, and to recognize students' impressive academic achievements, a University-wide graduation celebration will take place online at 11 a.m. Simply visit commencement.upenn.edu, or Penn's social media channels, to tune in. In-person ceremonies for Penn's 264th Commencement will still happen on campus at a later date, when safe and feasible.
In a message to the Penn community, President Amy Gutmann invited students and their families and friends to join her and the University's deans and professors for the online commencement, noting that the May 2020 graduates as a group have "put the health of society and the safety of others first.
"And so, in a very real way, you will always be first in my heart," Gutmann says.
Schools at Penn will also hold individual online ceremonies. Those links and related details will be sent to graduating students.
For more information regarding the various online celebrations, optional regalia orders, when students will receive their diplomas, and more, visit Penn's commencement site.