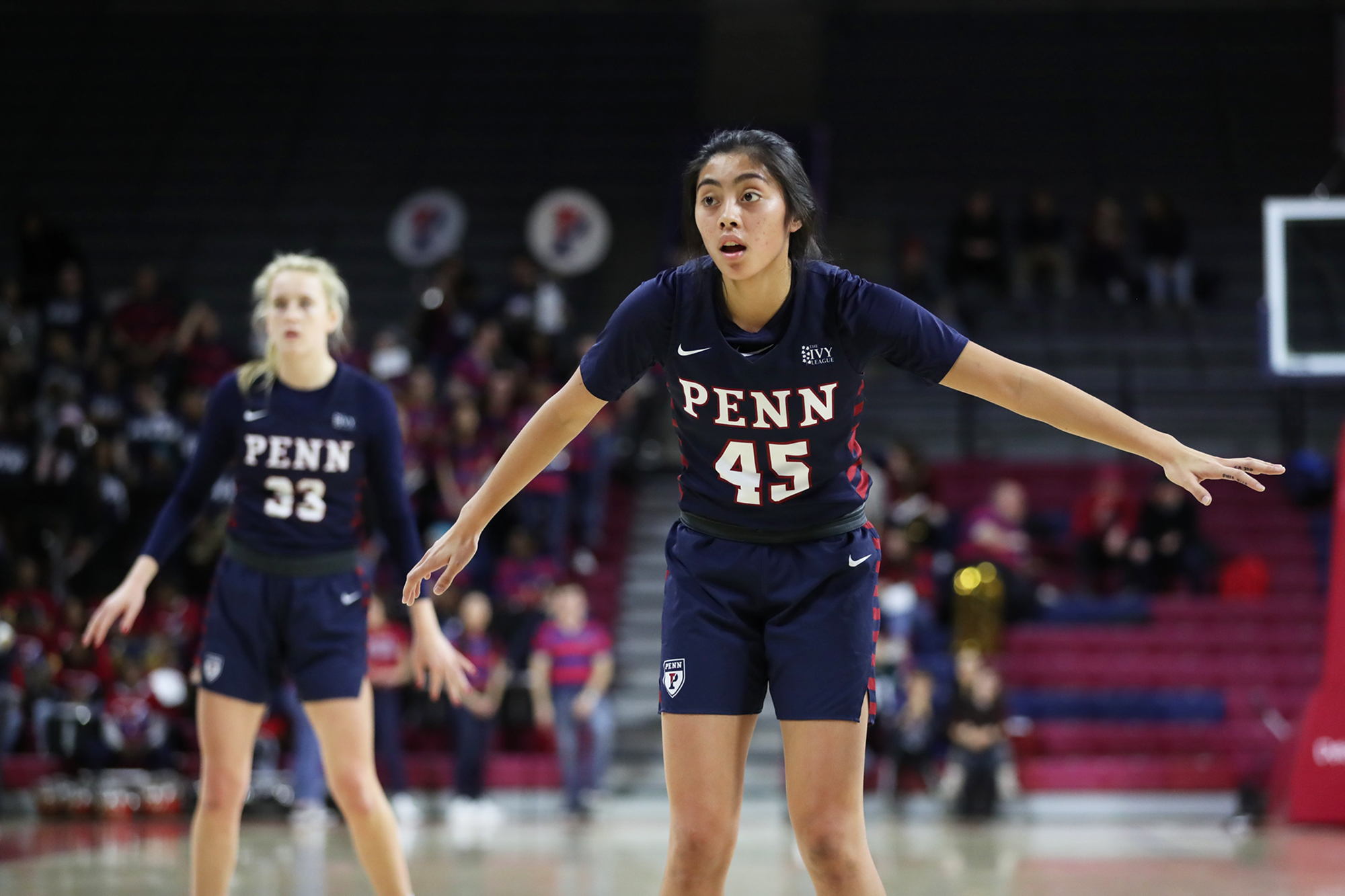 Previously on the Kayla Padilla Show, the sensational guard on the women's basketball team was lighting up the scoreboard during her freshman campaign in 2019-20, averaging 17.4 points per game and earning Ivy League and Big 5 accolades.
In the first game of the 2021-22 season, Padilla, now a junior, picked up where she left off, dropping a game-high 22 points in Penn's 85-42 win against Hartford on Sunday in Connecticut. Her performance has garnered Big 5 Player of the Week recognition.
Padilla, from Torrance, California, scored the first points of the day—a three-pointer from the right wing 11 seconds into the contest—which ignited a 16-0 Quaker run. The Red & Blue led 30-9 after the first quarter and it was a cakewalk thereafter. Padilla finished 8-11 from the field, 4-6 from behind the arc, and 2-2 from the free throw line. She also had five rebounds, four assists, three blocks, and one steal.
The win marked Mike McLaughlin's 200th as Penn's head coach.
On Thursday, Penn travels to New York City for a matchup against St. Francis Brooklyn. The Red & Blue take on Villanova in their first Big 5 battle of the season on Monday, Nov. 22, at the Palestra.