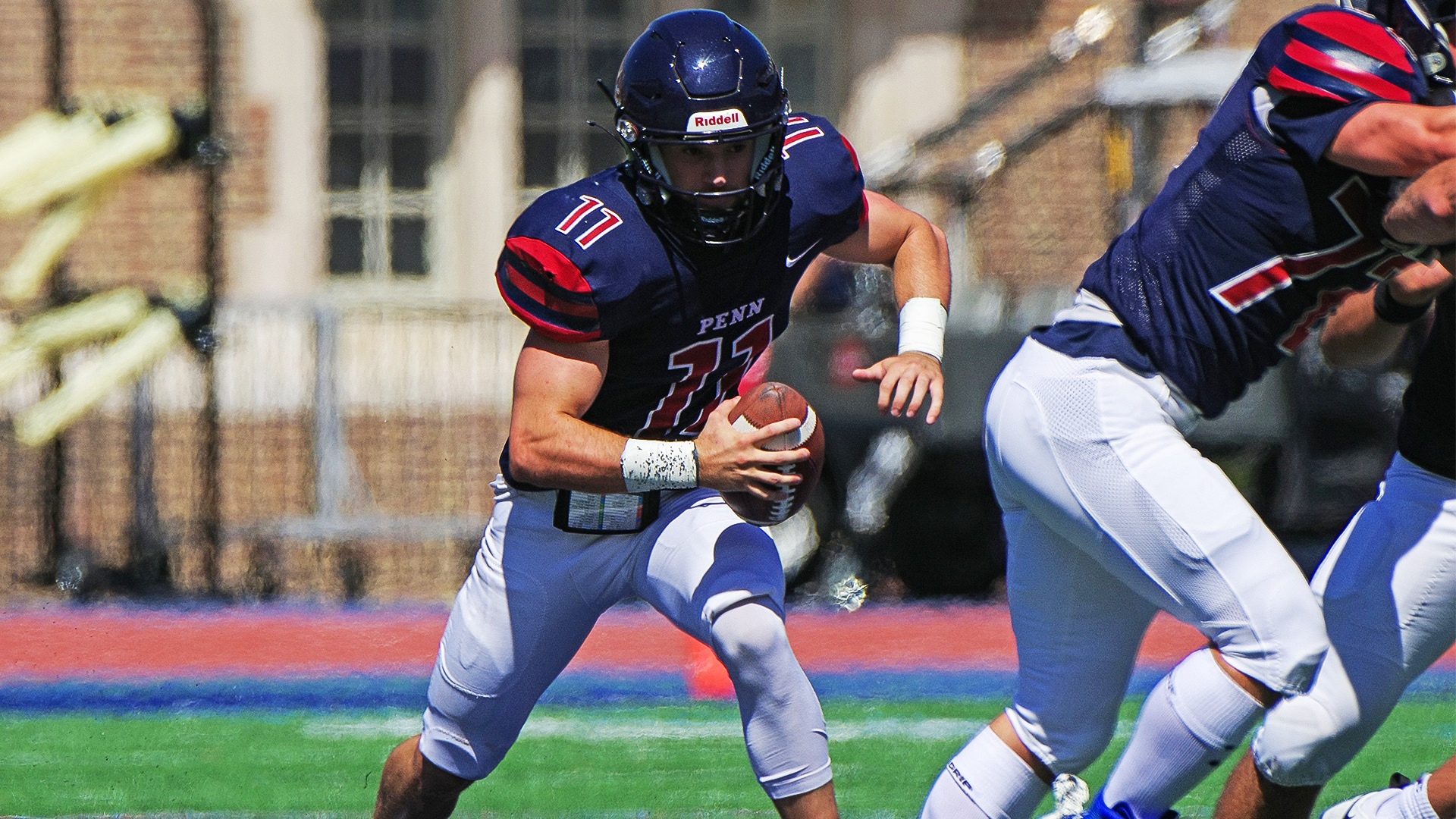 Facing Alderson Broaddus in their season opener on Friday at Franklin Field, the sprint football team's Andrew Paolini and Brandon Graves looked more like Josh Allen and Stefon Diggs of the Buffalo Bills.
A fourth-year quarterback, Paolini was 22-34 for 320 yards and three touchdowns in Penn's 30-7 victory. He also rushed 16 times for 40 yards and a touchdown. Graves, a first-year wide receiver, caught five passes for 128 yards and two touchdowns, a 52-yard score and a 31-yard score. Both players have earned Collegiate Sprint Football League (CSFL) weekly honors. Paolini has been named CSFL Offensive Player of the Week and Graves has been selected CSFL Rookie of the Week.
From Cherry Hill, New Jersey, Paolini was a Second-Team All-CSFL selection last season. He threw for 1,358 yards—the seventh most in school history—and 19 touchdowns with only four interceptions. His passing yardage total was second in the league and his 19 touchdowns led the CSFL. Twice in 2021, he earned CSFL Offensive Player of the Week honors. Graves is from Newark, Delaware.
The Quakers (1-0) are on the road this weekend, taking on Saint Thomas Aquinas (0-0) on Saturday at 1 p.m. in Sparkill, New York.