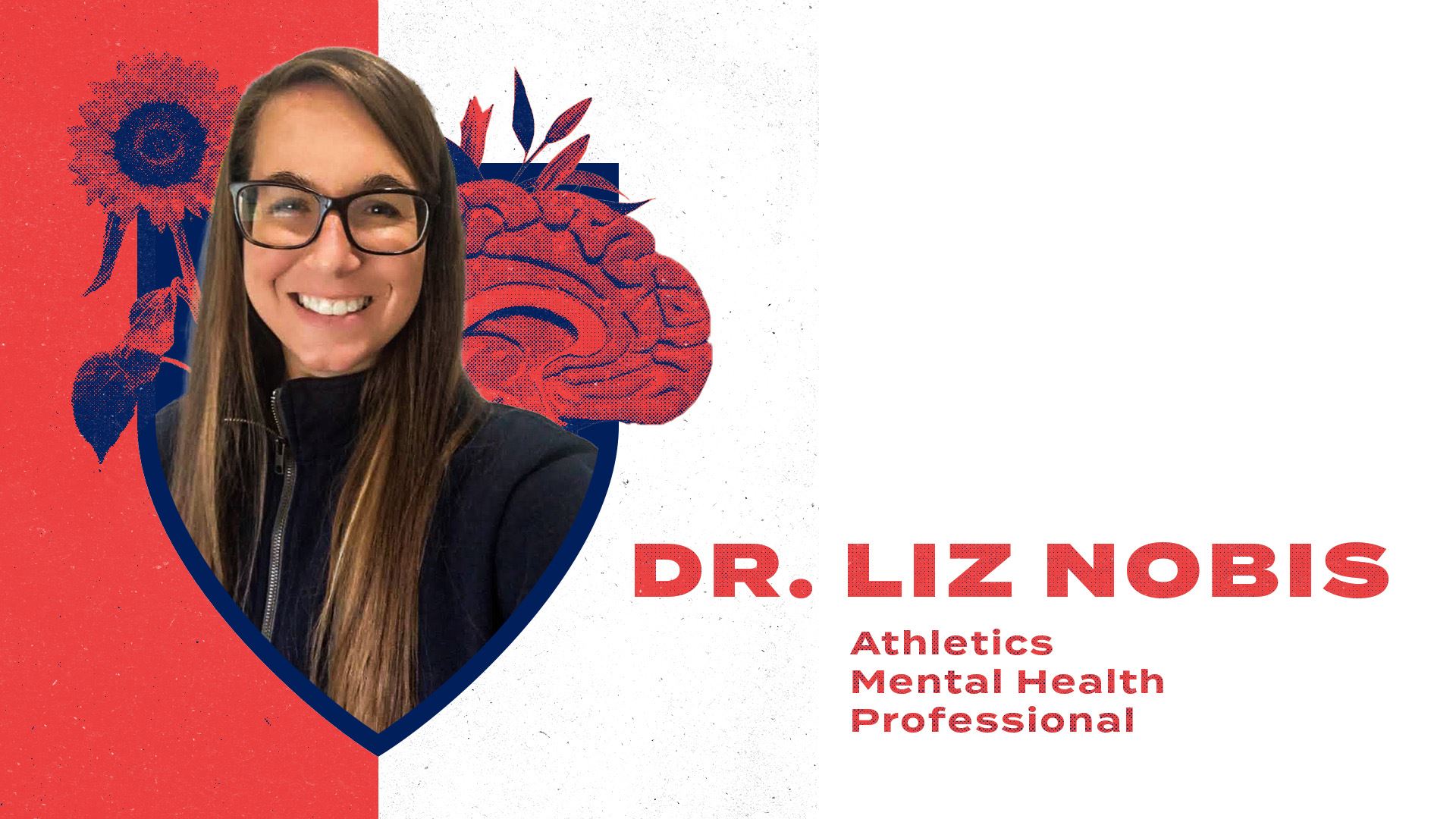 The Division of Recreation and Intercollegiate Athletics (DRIA) has announced the appointment of Elizabeth "Liz" Nobis as DRIA's first athletics mental health professional to serve the mental health needs of Penn's nearly 1,000 varsity student-athletes. This newly created position will reside in the Pottruck Center for Student-Athlete Success and also work closely with the University's Student Health and Counseling: Counseling Services.

"There is no question that meeting the mental health needs of our student-athletes has been a priority over the past several years and we are thrilled to announce this mental health professional position and welcome Liz to the DRIA team," said Alanna Shanahan, the T. Gibbs Kane, Jr. W'69 Director of Athletics and Recreation. "The demands faced by Penn student-athletes academically, athletically, and socially are vast and we are glad to further support our students' mental health with an in-house professional in the DRIA footprint. I am so grateful to alumnae Kate O'Hern Lyons C'86 and Jane DeMarco Ott W'87 for supporting this position financially to enable us to better meet the needs of our student-athletes.

"Liz comes to DRIA highly recommended from Counseling Services and her experience at Penn over the past year will help her hit the ground running," Shanahan said. "She is a perfect fit to support our student-athletes' mental health."

Nobis earned her Ph.D. in clinical psychology from Biola University's Rosemead School of Psychology in 2021 and has been serving as a postdoctoral fellow at Penn's Counseling Services for the past year. In her role, she conducted intake assessments, developed treatment plans, and provided time-limited and long-term individual psychotherapy in person and virtually to students.

"I'm excited about the opportunity to bring mental health care to Penn Athletics and look forward to supporting our student-athletes," Nobis said.

While at Penn, Nobis completed outreach programming with Penn Athletics conducting student-athlete mental health screenings and participating in the Sports Nutrition Injury Prevention group. She recently conducted a body positivity outreach workshop alongside members of the athletics department.

She also served three years at Biola's Counseling Center while pursuing her Ph.D. and master's degree in clinical psychology (2018). Nobis earned a master's in public health from Drexel in 2012 following her bachelor's degree in general science from the University of Oregon. As a graduate teaching assistant at both Biola and Drexel, Nobis taught several psychology and public health courses.

Nobis' office will be located in Weightman Hall, where she will be available to meet with student-athletes in a one-on-one setting or with full teams.