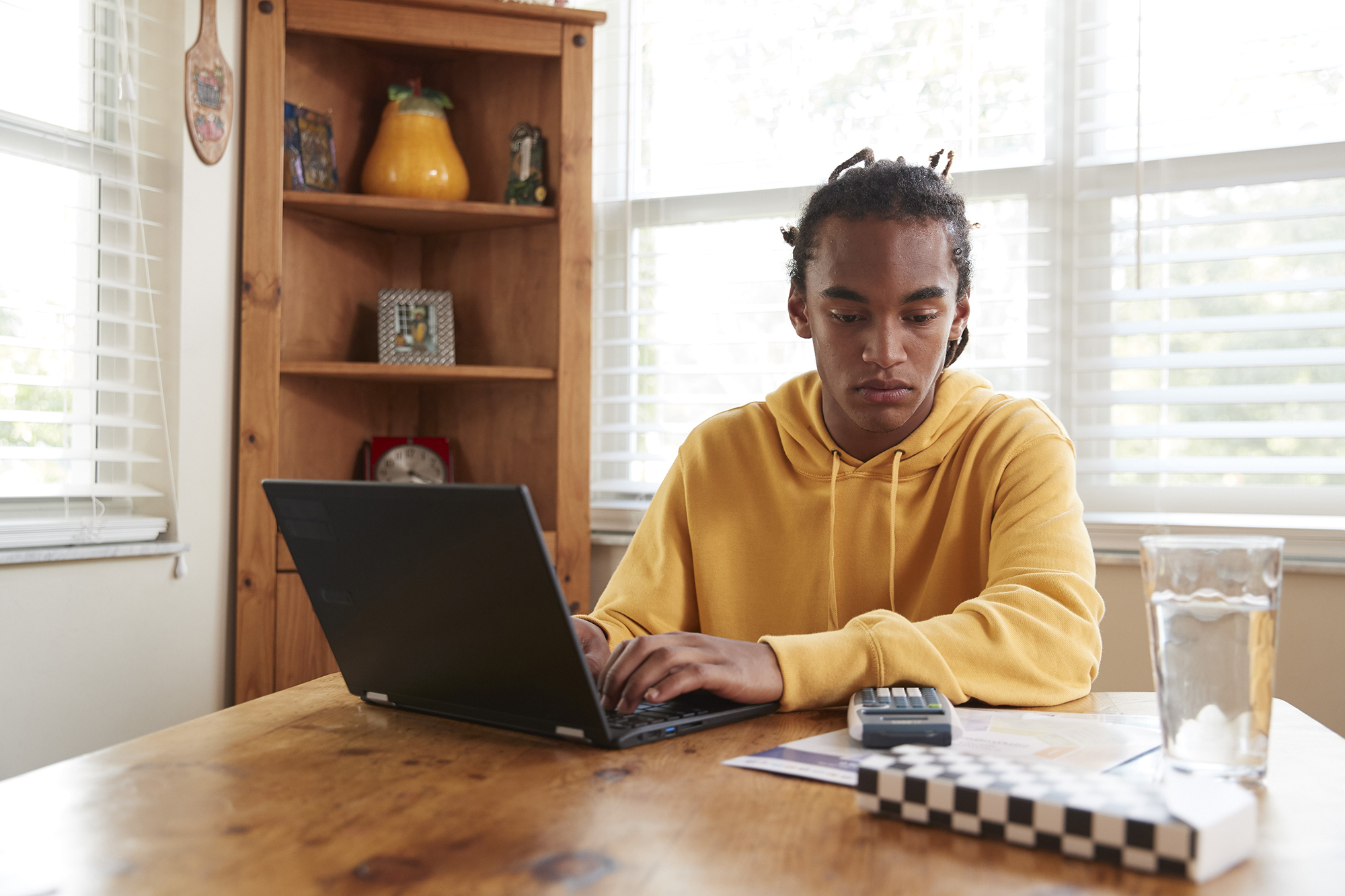 When the pandemic struck and forced Advanced Placement (AP) students into remote learning, conversation at the College Board quickly turned to, "How do we support students—and teachers—with ongoing learning?"
The answer, in part: "AP Daily," a new series of lectures from college professors who discuss a topic of their choice in AP subjects.
"We wanted to provide students with a greater flexibility, with respect to their learning," explains Cathy Brigham, senior director of higher education academic outreach at the College Board. "So, you have videos, but also places for feedback, and questions that accompany work, so they're learning along the way and keeping up with what they need to know."
As of early November, the videos, posted to the Advanced Placement YouTube channel, had accumulated six million views. Course lectures have a staggered release so that they complement the pace of AP course instruction in high schools. Penn has three faculty and staff members contributing lectures to the series: Rebecca Stein, executive director of the Online Learning Initiative and a former microeconomics principles lecturer in the School of Arts & Sciences (SAS); Tomoko Takami, director of the Modern Japanese Language Program and a senior lecturer in foreign languages; and Christina Frei, executive director of language instruction for SAS, academic director of the Penn Language Center, and undergraduate chair of the Department of Germanic Languages and Literatures.
Takami, who is celebrating her 25th year teaching Japanese at Penn, is a co-chair for the AP Japanese Language and Culture Development Committee, a collaboration between high school and higher education instructors that is responsible for creating AP Japanese tests. She was asked to participate in AP Daily in July, and recorded a lecture themed around family in Japan, intended for intermediate-level Japanese language students.
But, of course, language is not typically a "stand in front of a camera and talk" type of subject. So, the recording element presented a unique test of resilience.
"We were told to lecture like you do in a college class. But our language class is very interactive, with a lot of activities and students engaged, and it's supposed to be a 30-minute video lecture. I was like, 'I don't give lectures in my class,'" Takami says with a laugh. "So, I tried to imagine there were students right in front of me, and it's similar to what I do in a class: I introduce the topic, and then in the video say, 'OK, we'll talk about family,' and then ask that they stop the video and talk about family in Japanese.'
"Then I wait two seconds, and it's, 'OK, we're back.'"
Takami says she found the lecture-recording experience to be helpful in planning for her own remote classes at Penn. She was able to reconfigure the video lecture for her students, using a higher level of Japanese and asking students to discuss the use of surnames after marriage in Japan.
The combination of the pandemic and the video lecture recording, she says, has allowed her to reimagine how she leverages synchronous and asynchronous content—a common topic as teachers adapt to instruction during the pandemic—and learn to make the most of face-to-face time.
"Before the pandemic, with online, I viewed the assignments as something to enhance classroom learning," she says. "Now, I view both synchronous and asynchronous instruction with equal importance to the student's learning experience. I see the two things as not separate. They can be well integrated in a curriculum development, and I'm glad to hear from students that they like it."

Frei, meanwhile, has a robust history with College Board. From 2008 to 2013, she served on the AP Language German Assessment Committee, which revised the AP German test, but also developed a new learning-outcome-based pedagogical approach to languages testing and curriculum. At that time, for all six AP world languages, syllabi were solicited from universities of fifth-semester course work, and a blueprint for the curriculum was designed with guidance from that. AP curricula, plus college-level instruction and even textbook creation, she says, has been influenced by this theme-based approach to language instruction. Languages are encouraged to focus on six themes in their curriculum: family and community, global challenges, science and technology, contemporary life, personal and public identities, and beauty and aesthetics. These are also emphasized at Penn.
"AP is very well aware of where the linkage is between high school and college," says Frei. "So, the students who come out of AP curricula in these six languages, cognitively they are prepared for a theme-based, highly engaging curriculum, which not every institution has.
"This is why I welcome this AP connection, and certainly the AP German program."

Frei has yet to record her lecture for AP Daily, but plans on discussing the tradition of German carnival. Germans, traditionally, celebrate and commemorate through parades that are ironic, sarcastic, and playful, but express critique.
"In a way, it's holding a mirror up against the status quo," she explains.
She will discuss carnivals through the lens of cultural perspectives and practices, as a form of not just merrymaking, but commemoration. Frei feels her lecture is particularly timely in light of the pandemic and several movements this year.
"The virus in the U.S., Black Lives Matter, the Equal Rights Amendment movement, all these coming up now, they all have to do with the fact that the U.S. hasn't created a succinct culture of commemoration," she says. "Germans know how to do that. We have a strong culture of commemoration; we never forget. That's our standard for language education: to look at language as a representation of cultural products, practices, and perspectives. It's powerful to understand language not just as linguistic code, but as a cultural code, in some ways."
Stein, who has been at Penn for 23 years and taught Econ 001 for 18 of them before taking a role as executive director of the Online Learning Initiative, has also worked with the College Board in the past. She previously served on a committee tasked with redesigning AP Microeconomics. Her recorded AP Daily lecture discusses market failure, using CO2 emissions as a case study for negative externalities.
"This is the existential crisis our world is facing, and I always felt it was important to include it in my course, with the hope that understanding the economic theory will eventually impact policy," Stein says. "For positive externalities, I talk about mask wearing: If we wear them, we protect ourselves a little bit but mostly other people."

Stein's interest, she says, is to not only contribute to providing an "on-ramp" for students to college-level material, but to engage them with general principles to help them be better citizens.
"A lot of these students will not become econ majors, but they will be citizens," Stein says.
Her approach in the video lecture was to switch between PowerPoint and a Miro whiteboard.
"Econ is graph-heavy and the audio-visual connection of seeing the graphs being created helps students make them themselves," she says. "There is an explosion of new tools for online graphing. It was fun to try them out and find the best match for my teaching style.
"We're all struggling with this transition [during the pandemic], both professionally and personally. For me this was an opportunity to be able to help others," she adds.
"And by others, I mean both teachers and students outside Penn."