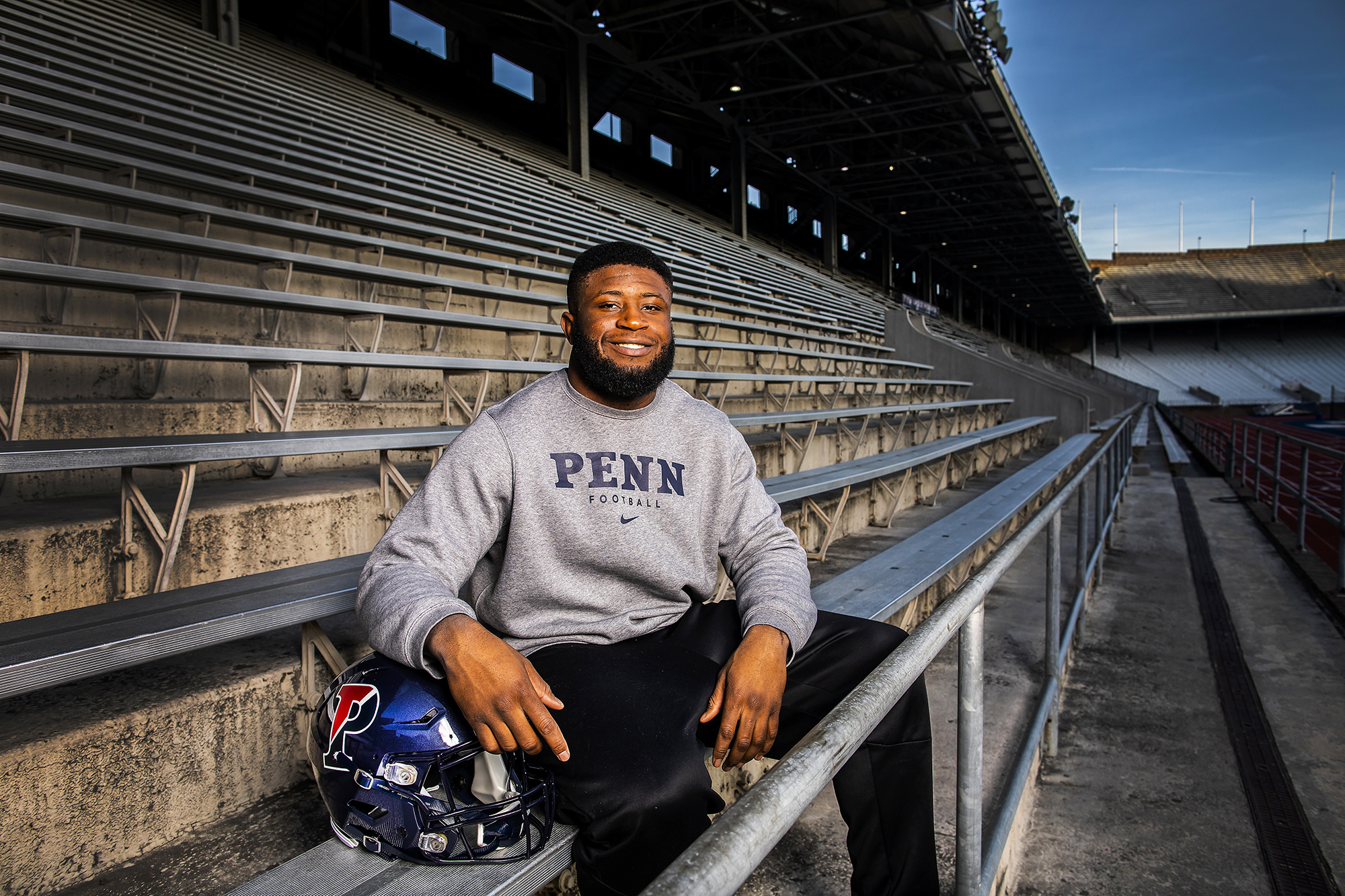 At the conclusion of the 2022 NFL Draft, which was held April 28-30 in Las Vegas, the Buffalo Bills signed defensive lineman Prince Emili, a sixth-year senior on the Penn football team.
Emili, a 6-foot-2-inch, 300-pound Wharton student from New City, New York, is a two-time First-Team All-Ivy selection (2019, 2021) and finished his career with 11 sacks and 30.5 tackles for loss.
This past season, he ranked fourth on the team in tackles (49), first in tackles for loss (13.0), second in sacks (five), and second in quarterback hurries (six). He also had a blocked kick. In the Ivy League, he ranked third in sacks and second in tackles for loss.
In 2019, he ranked second on the team in tackles (65), first in tackles for loss (14.0), second in sacks (4.5), and first in quarterback hurries (seven).
The Bills are coming off their second straight season as champions of the AFC East. They finished last season with an 11-6 regular-season record and advanced to the Divisional Round of the NFL Playoffs before losing in overtime to the Kansas City Chiefs.
Buffalo's defense, led by Defensive Coordinator Leslie Frazier, ranked first in the league in points allowed (289, or 17.0 points per game), first in total yards allowed (4,637), first in passing yards allowed (2,771), and third in turnovers (30).
Somewhat of a late bloomer, Emili did not begin playing football until he was a sophomore in high school. By his senior year, he was a team captain and a First-Team All-State selection.
Speaking with Penn Today in 2019, he said he enjoys the physicality of football.
"You can't do this anywhere else unless you're doing mixed martial arts or you're a soldier," he said. "You can't be this physical in any other aspect of life or else you're going to jail."