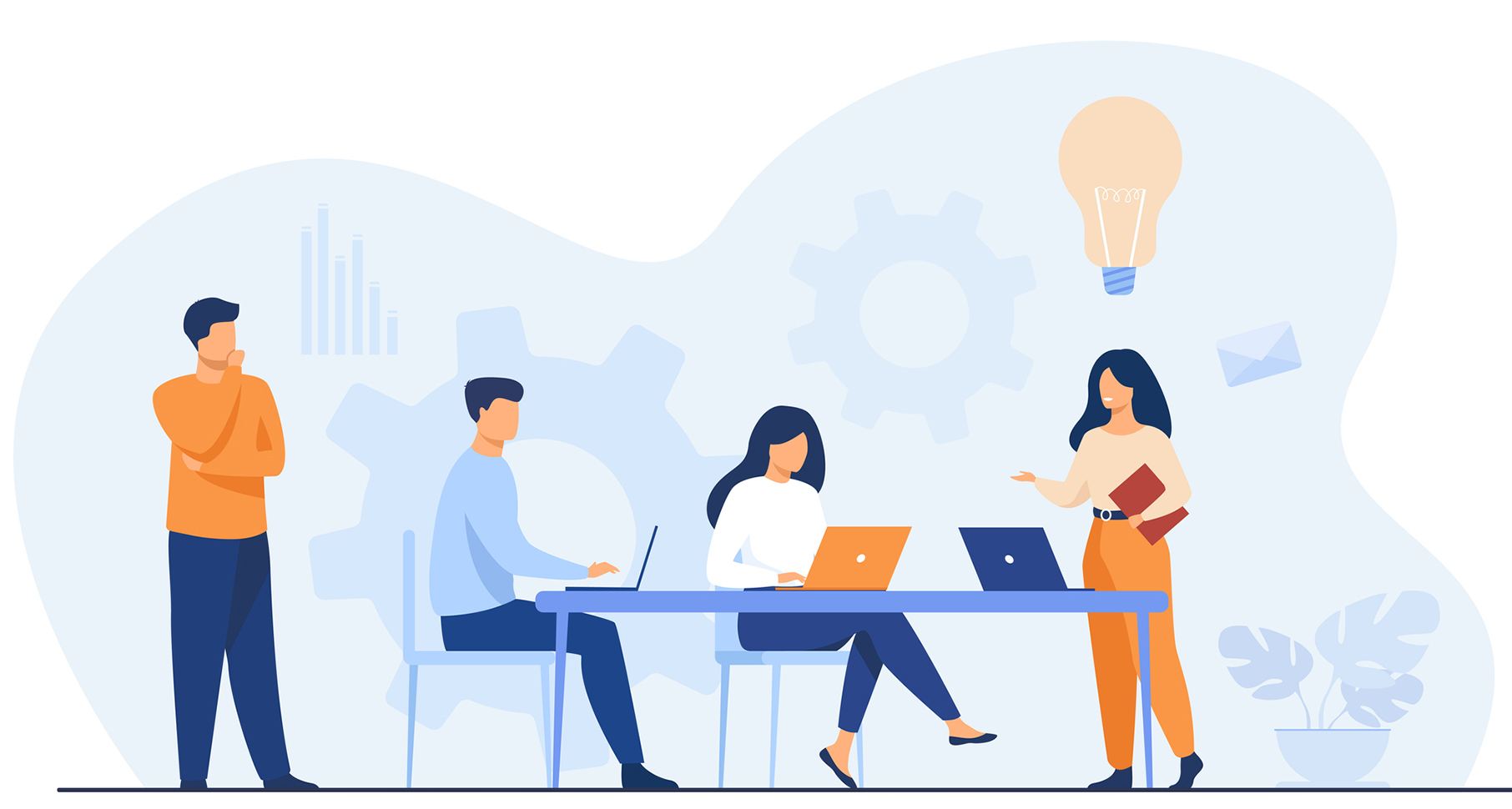 In 2014, President Amy Gutmann announced the launch of the Penn Center for Innovation (PCI), which helps translate discoveries and ideas created at Penn into new products and businesses for societal benefit.
Established as part of the Penn Compact 2022, PCI was designed to provide inventors and innovators with the best chance to impact the world at large. Now, seven years later, PCI has experienced a record-breaking fiscal year.
"The Penn Center for Innovation was founded as a one-stop shop for faculty, staff, and students interested in bringing their research products to the public. The life-changing discoveries that have taken place since its inception are truly extraordinary," says Gutmann. "I am very proud of the facilitative work that flourishes there and look forward to watching the University build on PCI's incredible momentum."
"We truly had a 'knock-it-out-of-the-park' year, in spite of the fact that we're operating in the midst of the greatest disruption any of us will likely ever experience, and I think that's extraordinary," says John Swartley, associate vice provost and PCI managing director. "I am really grateful to the entire PCI team who continue to be extremely productive in working with faculty and external partners to create connections and enter into agreements. The pace of innovation at Penn did not slow down."
Highest number of patents issued and new commercial agreements
One of the highlights from the 2021 Year in Review is the 142 United States patents awarded, the most ever issued to Penn and its faculty inventors in a single year. Part of this success, Swartley says, is attributable to PCI's role as a place that puts a strong emphasis on fostering connections. "Shifting to an approach of making productive connections between faculty innovators and potential business partners helps to explain the types of increasingly successful translative and innovative activities that have occurred here at Penn" he says.
Specific patents highlighted in this year's report include a novel autophagy inhibitor that has potential for treating cancer, which was invented by Jeffrey Winkler of the School of Arts & Sciences and Ravi Amaravadi of the Perelman School of Medicine and was recently licensed by Pinpoint Therapeutics, which is housed at Pennovation Works. Arjun Raj is also named as an inventor on a patented technology that can detect single nucleotide polymorphisms, which was licensed by LCG Biosearch and has the potential to be used in a wide range of fields. Three patents were also issued to Charlie Johnson, Rebecca W. Bushnell Professor of Physics and Astronomy, whose lab is working on diagnostic sensors.
This year's high number of issued patents is "a testament to the strength of the science and the creativity of Penn researchers," says Swartley. "We would not be able to do that if we didn't have this exceptional, inventive talent at the University faculty level."
The past fiscal year also brought in more than $300 million in licensing revenue, 746 executed commercial agreements, and more than $130 million from industry-sponsored research agreements. Highlights include an artificial intelligence research program with the School of Engineering and Applied Science sponsored by the Toyota Research Institute; a biotech partnership between the School of Veterinary Medicine's Karina Guziewicz and William Beltran and Iveric Bio; a two-year sponsored research agreement with the Penn Center for Advanced Retinal and Ocular Therapeutics, Jean Bennett and Gyroscope Therapeutics; and two multiyear sponsored research agreements between Professor of Chemistry Gary Molander and AbbVie for new drug screening techniques.
The fact that the University is an "active player" in this process, providing resources and infrastructure that help researchers and investors envision a clearer path from idea to commercialization, makes these agreements and partnerships even more valuable, says Swartley. "It's a virtuous cycle that builds on itself," he says. "It's taken more than a decade to bring all the pieces together, but it's resulted in a very robust environment for investing."
The future of innovation at Penn
Moving forward, Swartley hopes to see PCI's successful model continue to prosper and build on the strong foundation put in place during the past decade, with specific goals that include finding new ways to support early-stage projects and expanding their physical sciences portfolio.
Swartley says that the staying power of PCI is also thanks to Penn's "extraordinary vision and leadership" achieved through Compact 2022, Gutmann, Senior Vice Provost for Research Dawn Bonnell, and other members of Penn's executive leadership team and the Penn Board of Trustees.
"They were ahead of their time by thinking about the importance of supporting consolidated innovation resources and moving ideas beyond Penn," says Swartley. "Because of the way that the Compact has played out, in a way that is so positive and inspiring to innovators, students, alumni, and to all University stakeholders, PCI has a momentum that is hard to deny."
John S. Swartley is the associate vice provost for research and managing director of the Penn Center for Innovation at the University of Pennsylvania.
PCI's sixth annual Celebration of Innovation event is happening Dec. 2 with options to attend either in-person at the Singh Center for Nanotechnology or virtually on Zoom. Along with recognizing the highest number of Penn inventors awarded issued patents in any single year, PCI will also give special awards for the Inventor of the Year, Deal of the Year, Emerging Inventor of the Year, Startup of the Year, and the Paul D. Sehnert Partner of the Year.