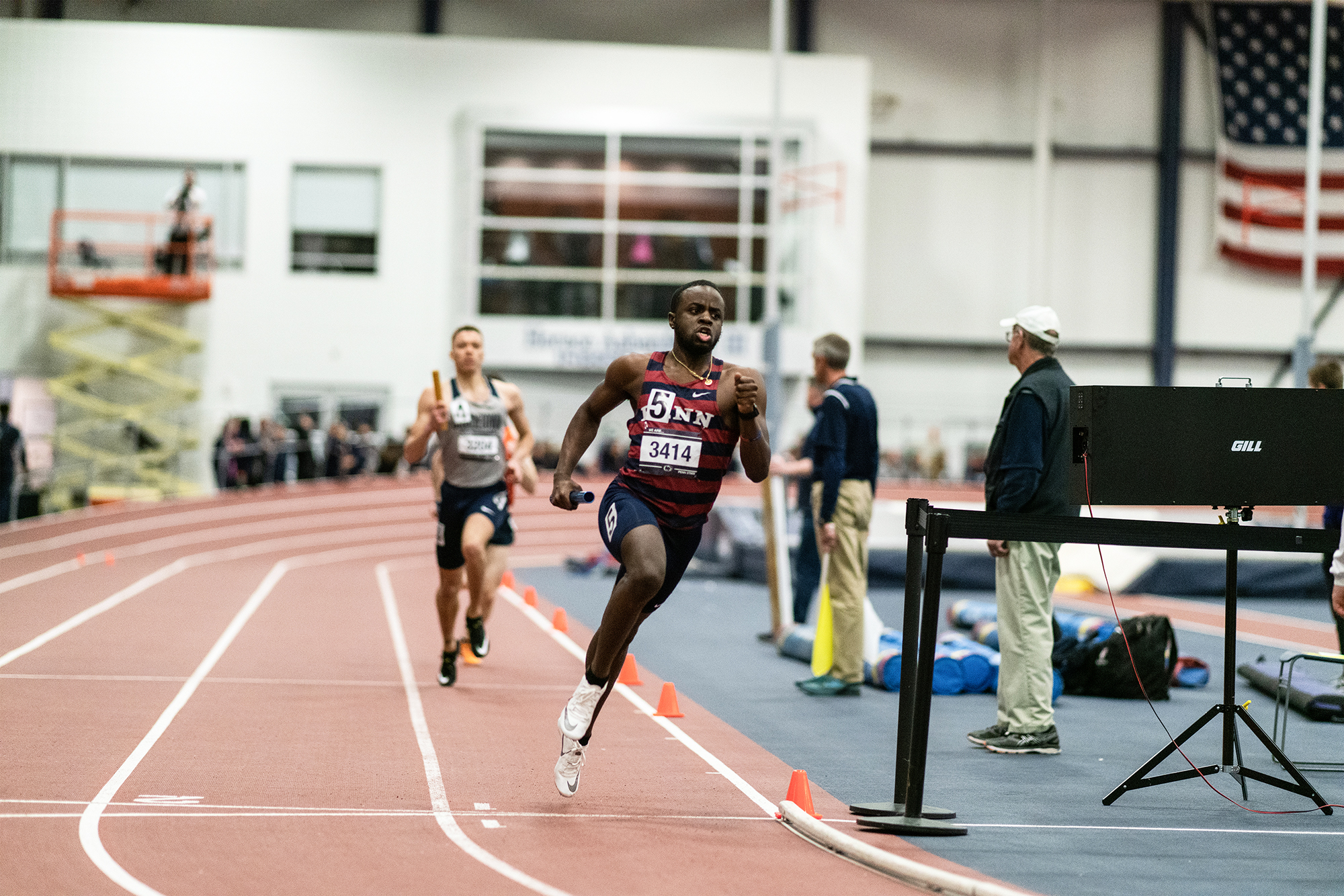 Calvary Rogers, a senior sprinter on the men's track and field team, made history at the Ivy League Indoor Track & Field Heptagonal Championships at Harvard on Sunday when he became the first sprinter in conference history to win the indoor 200m dash three straight years.
Rogers, from Rochester, New York, won the 200m with a time of 21.45. Gregory Sholars of Princeton was second at 21.60; Donovan Spearman of Dartmouth finished third, running a 21.77; sophomore Marvin Morgan of Penn placed fourth with a time of 21.86.
At the 2018 indoor Ivy Heps, Rogers won the 200m dash with a time of 21.39. He also ran a 21.39 at the 2017 indoor Ivy Heps and became the first Quaker to win the indoor 200m. 
On Tuesday, Rogers was honored by the conference as a First-Team All-Ivy selection in the 200m.
In addition, he was named a Second-Team All-Ivy honoree in the 4x400 yard relay, along with his teammates. Rogers, sophomore Ryan Bender, senior William Duchow, and junior Anthony Okolo finished second in the event at the Ivy Heps.
The Quakers open the outdoor season on March 23 in the Penn Challenge at Franklin Field.
Rogers is the school record-holder in both the indoor and outdoor 200m dash. He broke the 14-year-old indoor record by running a 21.05 on Feb. 9. He set the outdoor record last year by running a 20.90 at the Tennessee Relays.