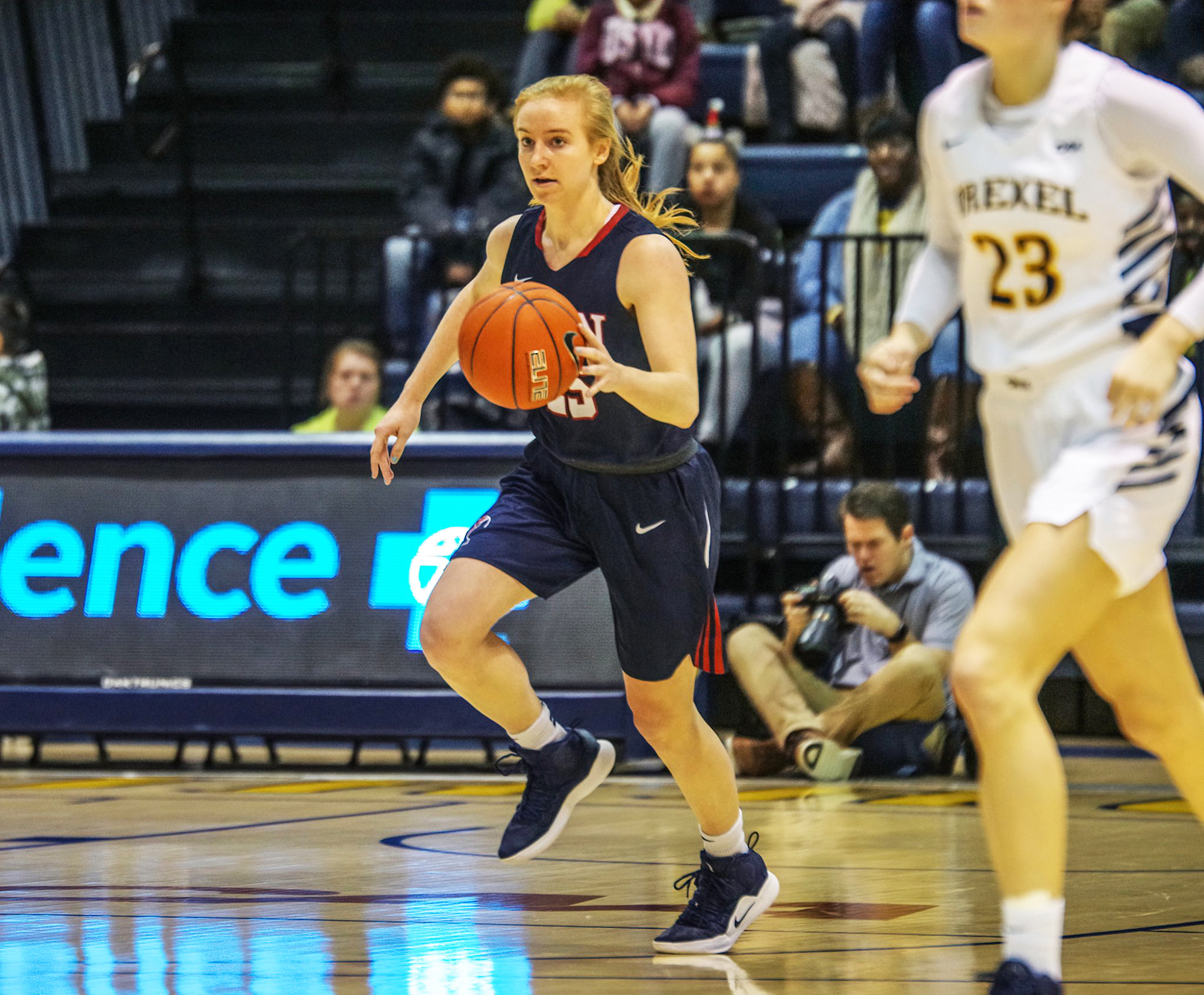 Ashley Russell, a senior guard on the 8-2 women's basketball team, has been named Big 5 Co-Player of the Week for her top-flight performances in Penn's victories over Drexel and Stetson.
On Dec. 21, Russell had 10 points, nine rebounds, four assists, and one steal in the Quakers' 55-39 defeat of the Dragons. She shot 3-6 from the field, 2-3 from the three-point line, and 2-2 from the foul line.
Playing the Hatters on New Year's Eve, she put up 23 points, nine rebounds, eight assists, four steals, and two blocks in the Red & Blue's 75-53 triumph. She was 10-18 from the field, 1-3 from behind the arc, and 2-4 from the charity stripe. Her assist and block totals were both career highs.
Russell's 2.6 assist-to-turnover ratio is best in the Ivy League. She has dished out 41 assists and only committed 16 turnovers.
Her 4.1 assists per game are fifth in the conference, as are her 7.4 rebounds per contest, and her 11.1 points per game place her 12th.
She was previously honored as Big 5 Player of the Week on Nov. 19.