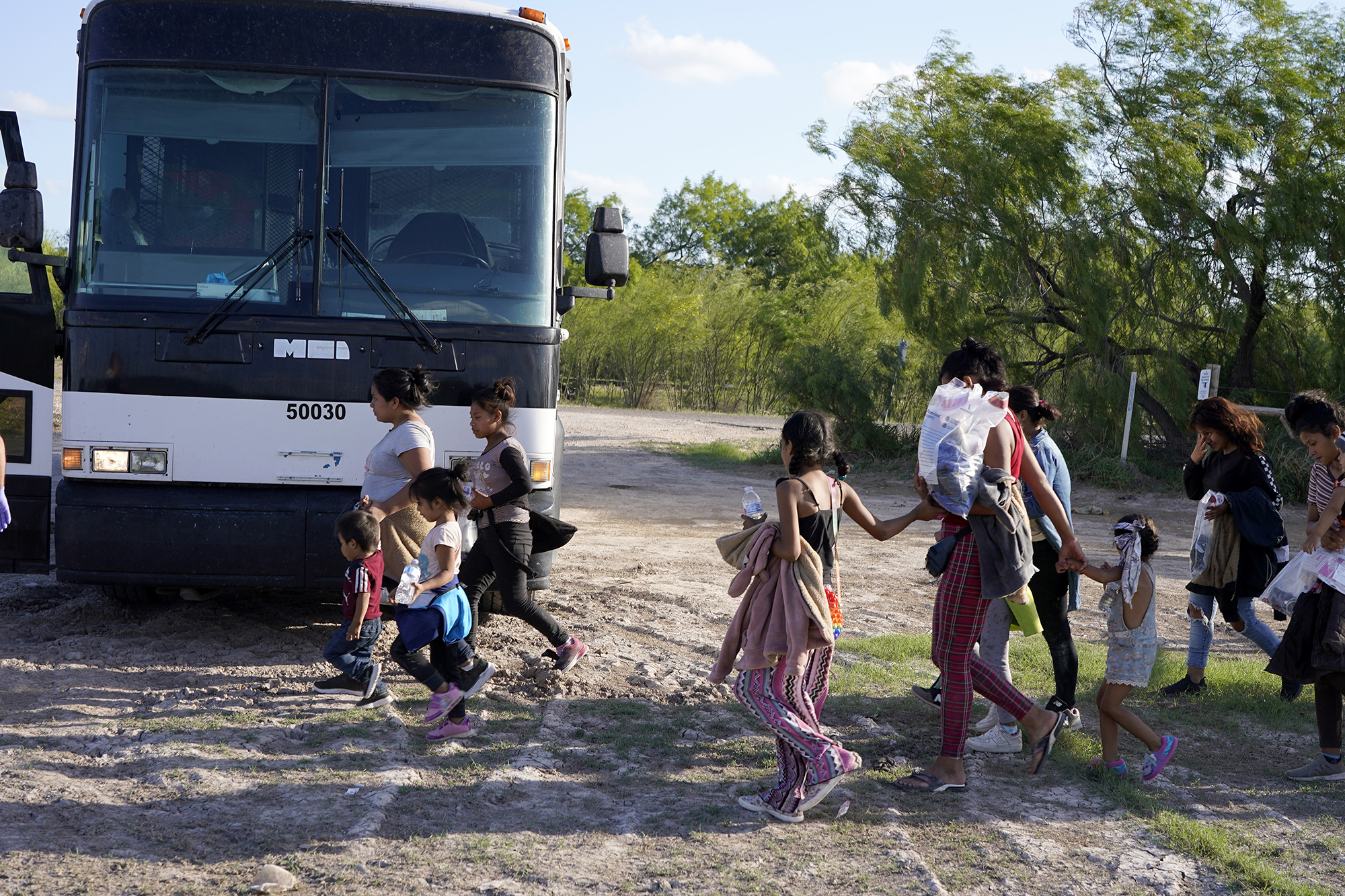 This summer news cameras rolled as border-state governors bussed thousands of migrants north to the sanctuary cities of Washington, D.C., New York, and Chicago. Promises of work, food, and housing dominated the broadcasts, with ensuing questions about immigration and American responsibility.
"Sanctuary cities have roared back in the news," said Domenic Vitiello, associate professor of city planning in the Stuart Weitzman School of Design and urban studies in the School of Arts & Sciences. Vitiello, who has researched sanctuary cities in Italy and America, spoke about his new book, "The Sanctuary City: Immigrant, Refugee, and Receiving Communities in Postindustrial Philadelphia," at the Center for Latin American and Latinx Studies (CLALS) on Sept. 6.
"Americans' fights over sanctuary and sanctuary cities are, at their heart, about which newcomers deserve protection and support and of what kinds," Vitiello writes in the book.
To most Americans, a sanctuary city refers to a locality that will not comply with federal authorities in detaining or deporting undocumented people, he said. Vitiello asked the audience if they knew why the courts allow sanctuary cities to exist in the U.S. and why, even though they do not cooperate with federal authorities, their policies are legal.
"It is the federal government's job to regulate immigration," he said. "The U.S. Constitution is quite clear, in that states and localities do not have to do the job of the federal government."
Most sanctuary city policy documents also state that all residents—regardless of citizenship or immigration status—have the right to access such services as schools, health clinics, and business licenses. "This is a form of city management," Vitiello said.
Going further, sanctuary can be "a time-honored tradition of humanitarian assistance, involving the provision of necessary housing, transportation, food, medical aid, legal assistance, friendship," he said. In this view, sanctuary cities are the places where people can rebuild their lives and communities.
The most expansive conception of sanctuary might include "the historical and moral tradition of this nation, this city in particular," Vitiello said. "In some ways, that's an allusion to Philadelphia as a European colony, founded as a haven for people who were persecuted for their religion. In this sense, sanctuary is part of the city's whole reason for being, part of its identity."
From the strictly legal definition of a sanctuary city to the idea of a safe haven, Vitiello argued that "sanctuary" takes on different meanings at different times for different groups of people. He concentrated on the Latin American chapters in the book for the CLALS presentation, but noted that Philadelphia has large concentrations of African and Southeast Asian migrants and refugees, who have played a significant role in Philadelphia's sanctuary city policy which, as of 2014, has been the strongest in the United States.