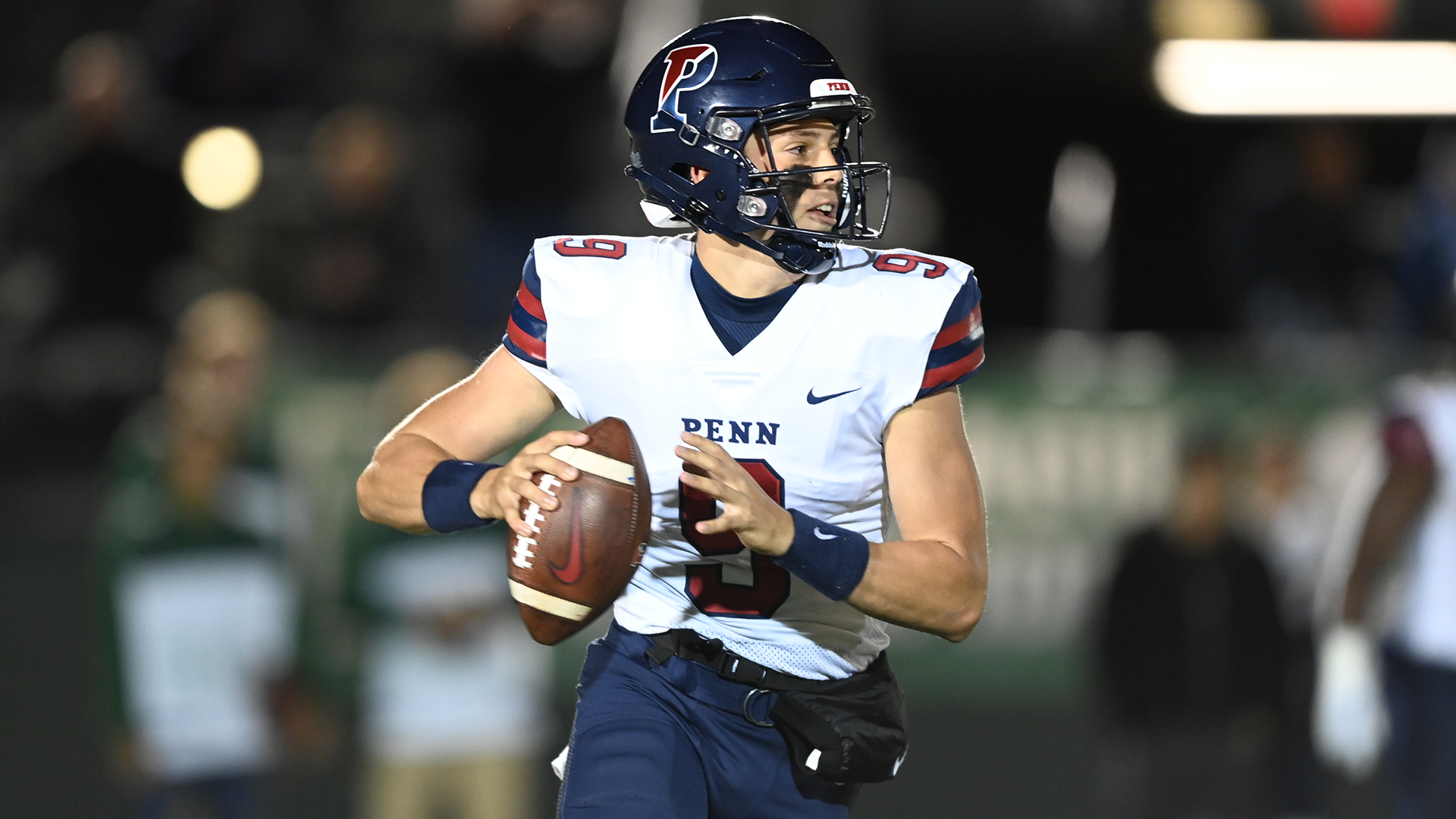 Trailing 19-7 in the fourth quarter of Saturday's season-ending game against No. 22-ranked Princeton in New Jersey, second-year quarterback Aidan Sayin led the football team on a rip-roaring comeback, including the game-winning touchdown that secured a 20-19 victory.
Lauding his clutch play, the Ivy League has selected Sayin as its final Offensive Player of the Week for the 2022 season.
Three times on Penn's final drive of the fourth quarter, the Red & Blue faced a critical fourth down, and each time, Sayin rose to the occasion.
On 4th-and-2 from their own 36-yard line, Sayin completed a 12-yard pass to fourth-year wide receiver Rory Starkey, Jr., which gave the Quakers a fresh set of downs near midfield.
Facing 4th-and-9 from Princeton's 38-yard line, Sayin and second-year wide receiver Julien Stokes connected on a 12-yard pass, setting Penn up with a 1st-and-10 at the Princeton 36-yard line.
With nine seconds left in the game, the Red & Blue grappled with a 4th-and-goal from the 5-yard line. Sayin took the shotgun snap, looked to his right, and then to the middle of the field, where fifth-year running back Trey Flowers was wide open. Sayin dropped the ball in to Flowers for the game-winning score. 
Sayin, from Carlsbad, California, finished 38-47 for 261 yards, two touchdowns, and one interception. His 38 completions were the most for a Penn quarterback since 2014, and the win marked the Quakers' first victory over a ranked opponent since 2015.
The Red & Blue concluded their season with an 8-2 record and a 5-2 mark in the Ivy League.