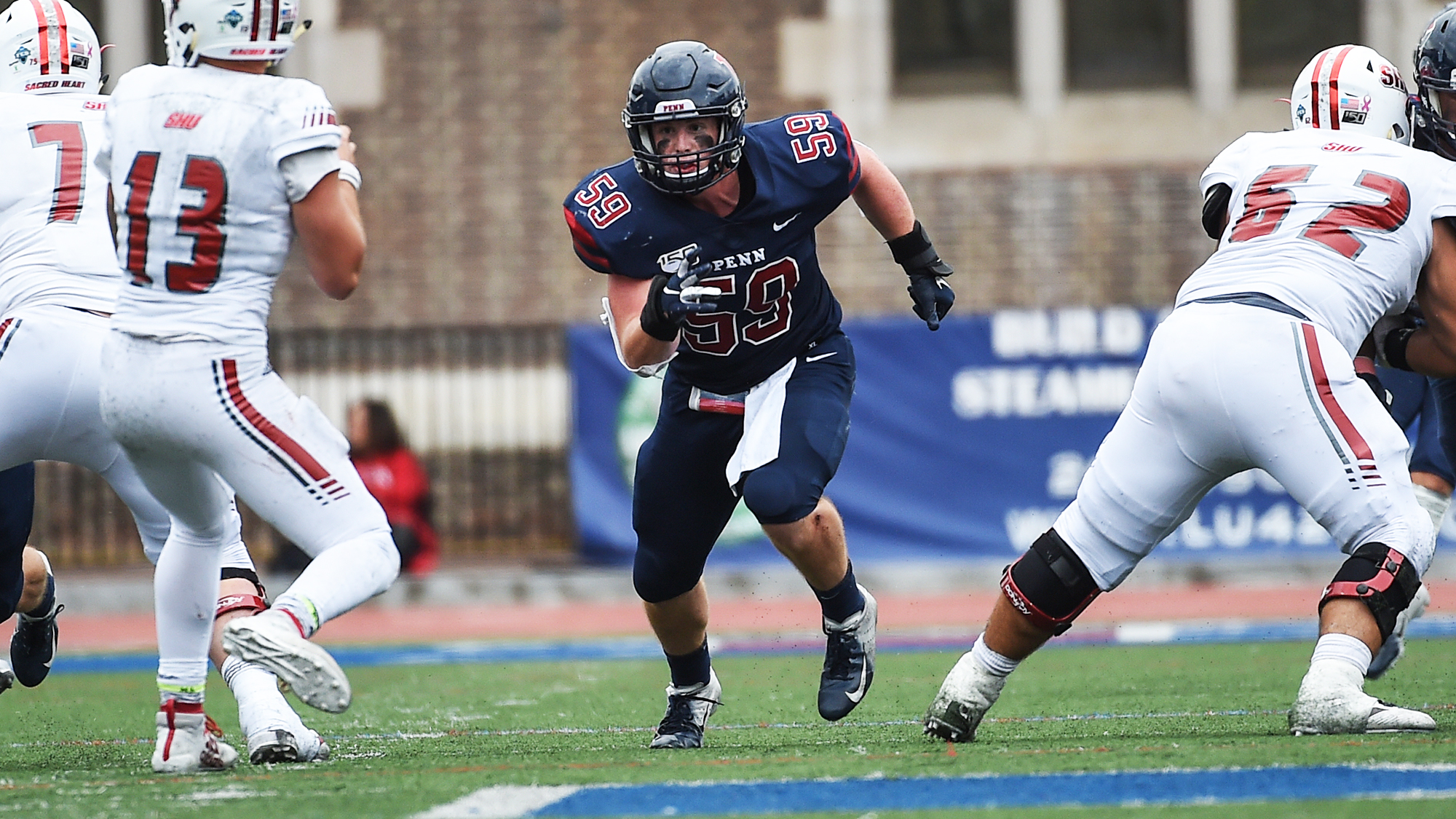 Brian O'Neill, a linebacker on the football team, put on a defensive clinic in the Quakers' 38-36 win over Brown on Saturday, an feat that has earned Ivy League Defensive Player of the Week accolades.
The junior from Roseland, New Jersey, had six tackles—all solo—two tackles for loss, two sacks, two interceptions, a fumble recovery, and a touchdown.
O'Neill's first pick came on the third play of the second half, with the Red & Blue up 21-19. He intercepted the ball at the Brown 29-yard line and returned it to the 11. Penn scored on the next play, on an 11-yard pass from senior quarterback Nick Robinson to sophomore wide receiver Rory Starkey, Jr. 
On the ensuing Brown possession, O'Neill recovered a fumble on the Bears' 21-yard line and raced into the end zone, giving the Quakers a 35-19 advantage.
His second interception of the day came of the last play of the game, which safeguarded the Red & Blue's hard-fought, two-point win.
With 29 solo tackles and 12 assists, O'Neill ranks third on the Quakers with 41 total tackles. He has a team-high 9.5 tackles for loss and is also tops on the team with three interceptions. His four sacks are second on the team behind junior defensive lineman Benji Mowatt.
Cornell is up next for the Red & Blue for Homecoming on Saturday, Nov. 9, at Franklin Field.