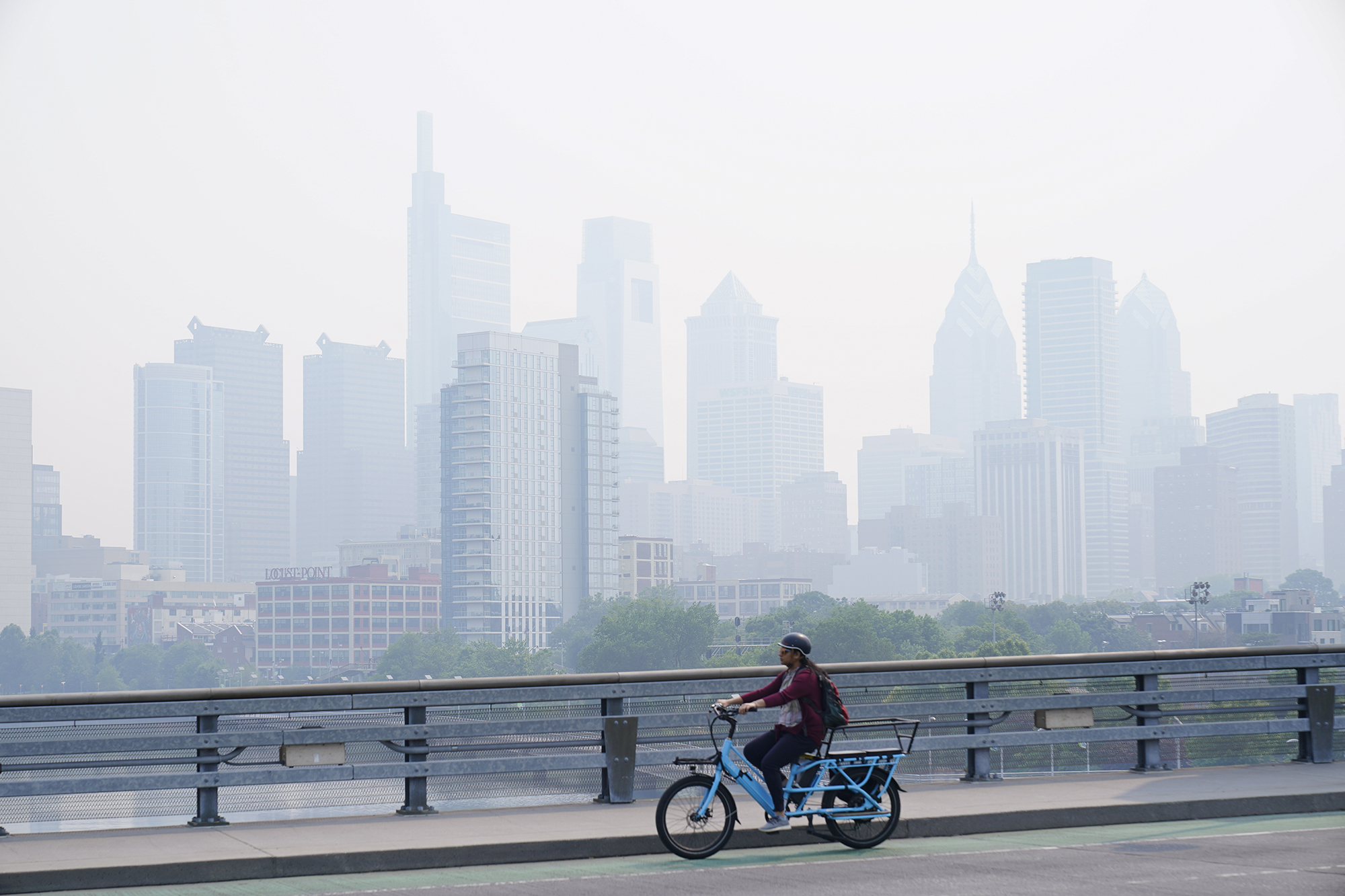 The air is thick, a yellowish grey blanketing the mid-Atlantic region. Streets are empty and quiet; commuters and dog walkers hurry by in masks cupped around their noses and mouths. Eyes sting. Breathing becomes labored. And suddenly, everyone's an amateur firefighter, monitoring the Air Quality Index (AQI) and warning their neighbors about not lighting the barbecue.
Smoke from Canadian wildfires drifting down the Northeast Corridor is causing experts to rethink fire risk and safety. The particles lingering in the air and belaboring the lungs are PM2.5, particulate matter that is 2.5 micrometers or smaller, says Olajumoke O. Fadugba, associate professor of clinical medicine at the Perelman School of Medicine and chief of the allergy and immunology section. You can't see or touch them, but they can cause irritation and inflammation of lungs and airway.
In a Q&A for Penn Today, Fadugba addresses why smoke irritates the body, why people with allergies and asthma are particularly affected, and how to stay safe.