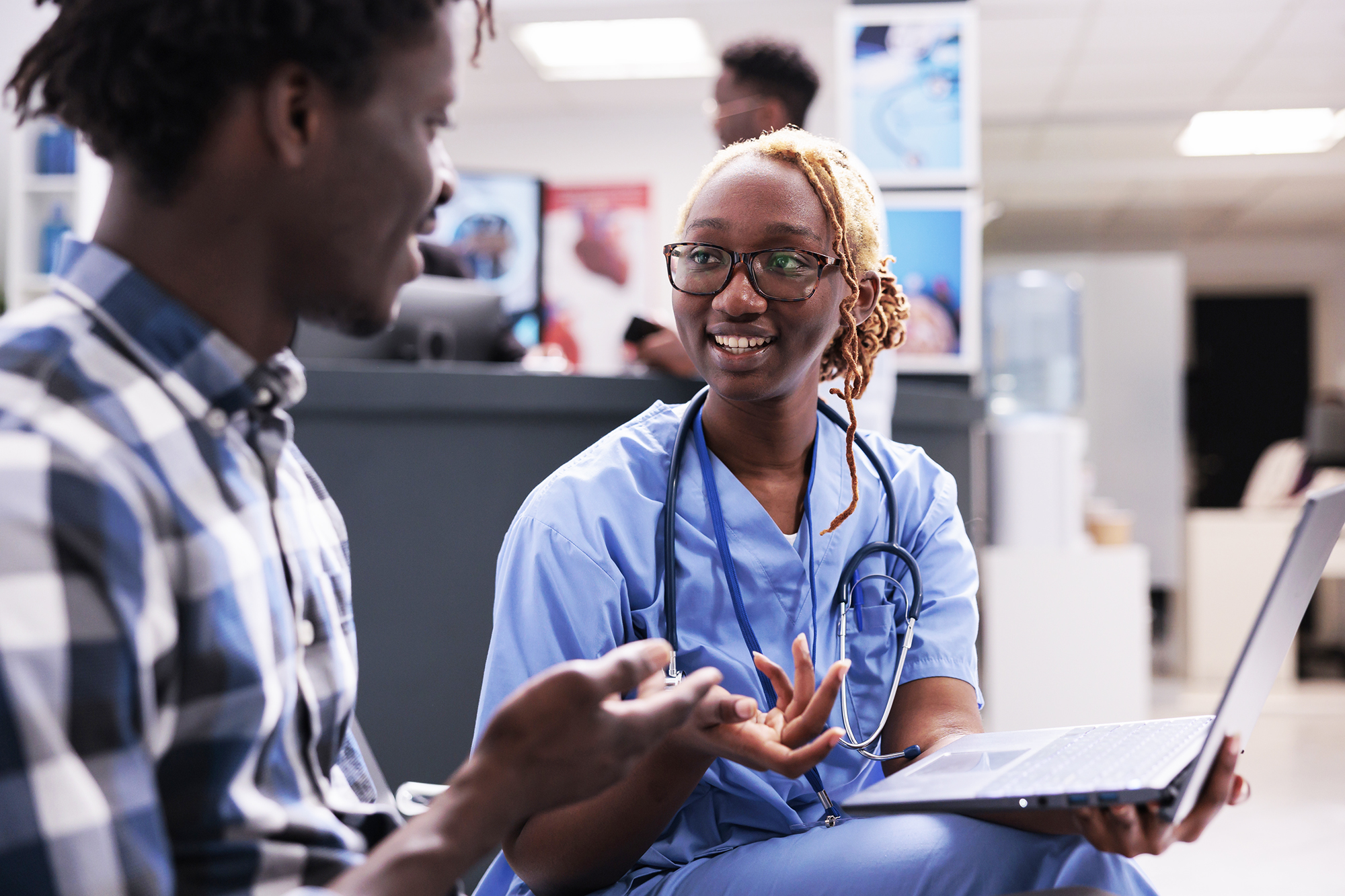 When it comes to your health, being proactive and making healthy lifestyle choices are essential to avoiding illness and injury, as well as feeling energized and enjoying life.
Penn's Be in the Know wellness campaign provides the University's most valuable asset—its faculty and staff—with comprehensive programs, resources, and motivation to support employee health and overall well-being.
The campaign, which started on July 1, 2023, and runs through June 30, 2024, is available to all benefits-eligible faculty and staff, plus postdoctoral researchers and fellows eligible for the Penn Postdoc Benefits Plan. Participants who complete its qualifying personal and professional wellness activities can earn up to $300 this campaign year.
Chris Hyson, manager of HR Wellness Programs at the Division of Human Resources, says Be in the Know is continuing the "Steps for Success" design for the 2023-24 campaign year, where the required activity is a biometric screening. There are four ways to earn credit for a screening this year, including free, convenient, on-campus biometric screenings held through Nov. 30. Eligible employees can register on Penn's Health Advocate portal using their PennKey and password, following the prompts to "Schedule a Screening." For additional options, participants can review the Biometric Screening Options 2023-2024 flyer.
By completing a biometric screening, participants will earn $50 in Pulse Cash rewards. They will also receive important results and gain a snapshot of their health, such as blood pressure, blood sugar/glucose, and various cholesterol values, allowing them to take action if needed.
"The on-campus biometric screenings are a great way for staff, faculty, and postdocs to focus on their health and connect with the University community," says Jack Heuer, senior vice president of HR. "It's always great seeing my colleagues at the screenings because it just reinforces the University's culture of wellness."
After receiving a biometric screening, Hyson says follow-up options could include seeing a healthcare provider to discuss ways to improve any values, making simple lifestyle changes, or continuing current lifestyle choices that positively support a person's health. The most important step is to remain fully engaged in your overall well-being. Beyond the campaign and Virgin Pulse wellness platform, Be in the Know strives to connect you to Penn's additional generous well-being resources, including available health and retirement benefits, wellness and work-life balance offerings, and MindWell for mental health support.
"If you participate in an on-campus biometric screening with Health Advocate, a primary benefit is that you'll also be able to process your results with an onsite Health Educator and call one of their wellness coaches for follow-up discussion. Adding that layer of personalized, professional feedback is invaluable," she says.
In addition to biometric screening options, Be in the Know continues to provide more than 90 different preventative health, Penn wellness, and online "Ways to Earn" options. Participants can pick and choose the activities they find most meaningful, and as they do, they'll earn points that accumulate. By completing any qualifying "Ways to Earn" wellness activities, you can earn up to an additional $250 in Pulse Cash rewards that are redeemable on the Virgin Pulse platform for gift cards, wellness items, and charitable donations.
For the 2022-2023 campaign year, a total of 206 participants reached the campaign's highest reward level and were honored as Be in the Know VIPs. These participants earned at least 50,000 total points, plus completed a biometric screening. They will receive a commemorative jacket that bears the "Penn Healthy You" logo and "Be in the Know VIP" to promote their achievement.
Stan Drake, associate director, audit and vendor compliance, in Residential and Hospitality Services in the Business Services Division, says he did not have his biometrics routinely checked before taking part in the 2022-23 Be in the Know campaign. He thought he was a fairly healthy person, but the results from his first biometric screening showed numerous forewarnings of high-risk health conditions. He knew he needed to take action to improve his overall health, so he started using the campaign tools, including the Virgin Pulse website and app, which he says "provided the roadmap to stay focused on overall emotional and physical health."
"Knowing my biometrics and utilizing information provided by Be in the Know has been truly empowering," Drake says. "All of this year's biometric results came back in either the normal or optimal range for the first time. I know that I could not have done this without the help and focus provided by the Be in the Know campaign. Kudos to Penn for providing a program that is comprehensive and works—not to mention the rewards we can earn by participating."