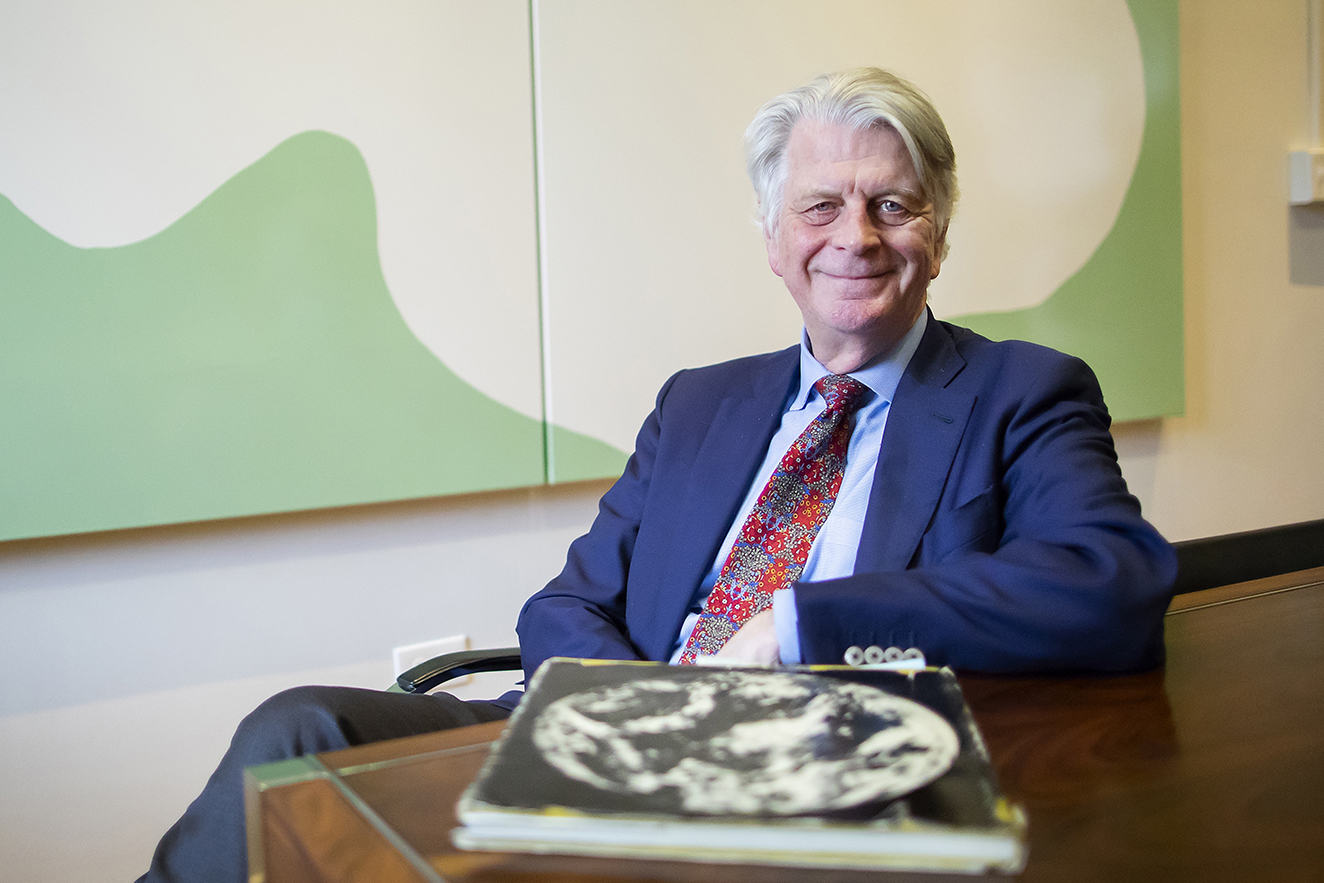 Frederick "Fritz" Steiner's term as dean of the Stuart Weitzman School of Design at the University of Pennsylvania has been extended two years to June 30, 2025. The announcement was made today by Penn President Amy Gutmann and Interim Provost Beth A. Winkelstein.
"As we continue to chart our recovery from the global COVID-19 pandemic," Gutmann said, "we are especially pleased to recognize Dean Steiner's many impressive achievements. Thanks to his strong, far-sighted leadership and collaborative approach, the Weitzman School of Design is perfectly aligned with our Penn Compact vision and is more inclusive, innovative, and impactful than at any point in its history."  
Under Steiner's leadership, the School of Design's achievements have been significant. It was renamed in honor of award-winning designer and Wharton School alumnus Stuart Weitzman, who was recognized for his ongoing philanthropic support of the University and the School of Design and his extensive and ongoing engagement in the School of Design. 
Also, significant and ongoing increases in financial support for students have been a hallmark of Steiner's first term, including support from Weitzman, the Moelis Scholars Program, the Witte-Sakamoto Family Medal and Prize in City and Regional Planning, the Kanter Tritsch Medal, and Prize in Architecture, and the Julian Abele Fellowship in Architecture. These investments in financial aid have enabled the Weitzman School to attract more top students in all departments and have greatly increased its student body diversity.  
The faculty has been strengthened with the appointment of a Penn Integrates Knowledge University Professor who has an appointment in the Weitzman School as well as with significant growth in faculty and postdoctoral fellows from backgrounds underrepresented in the design professions and the fine arts.  
The Weitzman School's facilities have also seen considerable progress under Steiner's leadership with a new Advanced Research & Innovation (ARI) robotics laboratory and new homes for the Center for Architectural Conservation, the Integrated Product Design program, and new studio spaces for architecture and city and regional planning students. Research facilities have also been created and expanded, including ARI, the Kleinman Center for Energy Policy, the Center for Safe Mobility, the Center for the Preservation of Civil Rights Sites, and the Ian L. McHarg Center for Urbanism and Ecology.
"We are confident that, with Dean Steiner's continued leadership, the Weitzman School of Design will maintain its historic and abiding commitment to creating positive change in Philadelphia and around our nation and the world," Winkelstein said. "The years to come will present both opportunities and challenges, and we are confident that Dean Steiner is the right person to lead the Weitzman School community in responding to them."