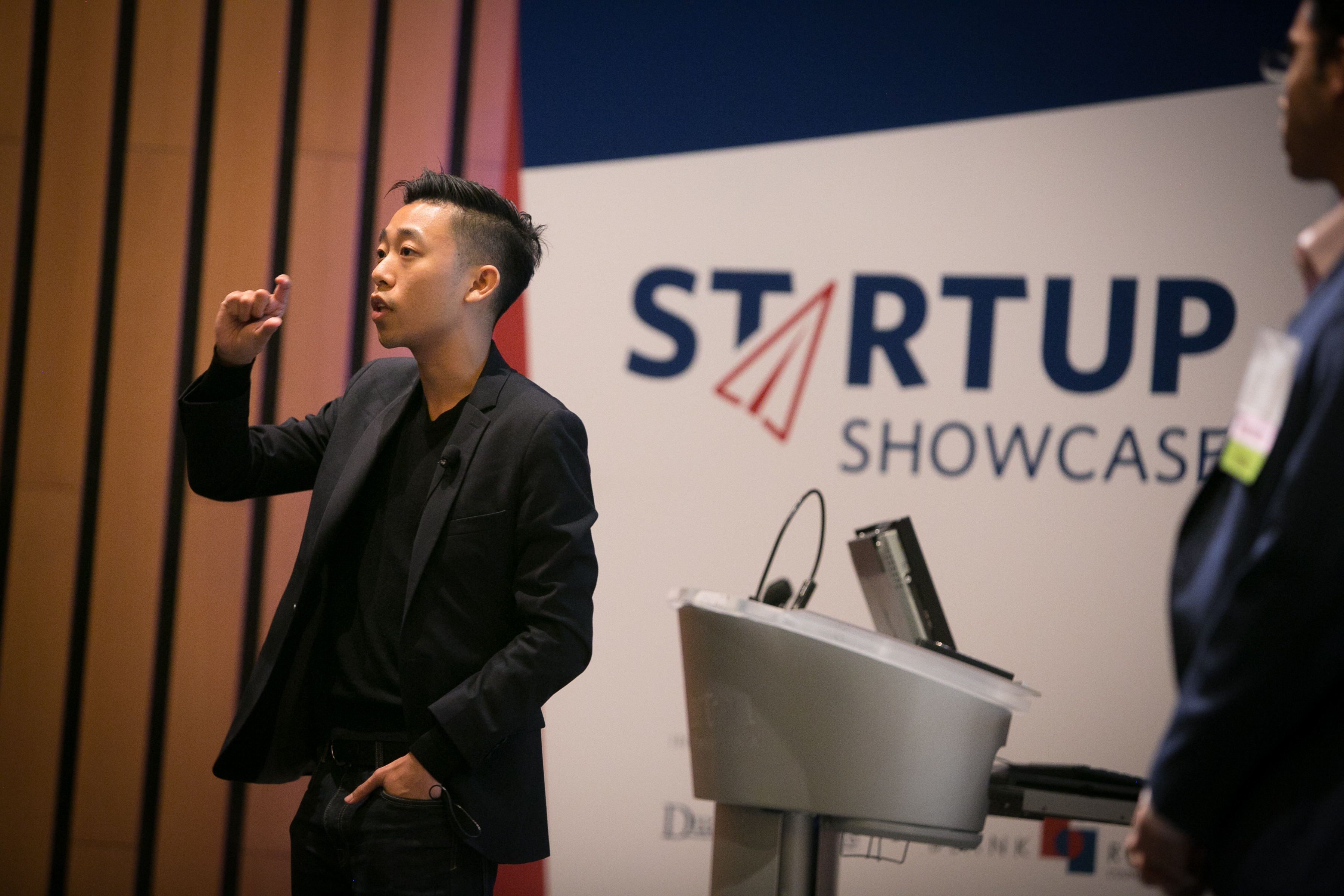 At Penn, innovators are everywhere. They're creating startups that tackle blindness with nanotechnology, spearhead much-needed community learning programs, disrupt the mobile gaming industry, and even produce more sustainable pet foods.
On Friday, April 27, more than two dozen of these visionaries from Penn will join together with fellow classmates, faculty members and administrators, investors, and community members at the Penn Wharton Startup Showcase. 
The day begins with the 27 semifinalists of the Penn Wharton Startup Challenge, which were announced last month, pitching their ventures to panels of entrepreneurs and investors—most of whom are Penn alumni—in closed-room sessions. Eight teams will be named finalists, and they will pitch to a live audience in Huntsman Hall's main auditorium. 
The winning team will take home the Perlman Grand Prize: $30,000 cash, plus $10,000 in legal services and $5,000 in accounting and strategy services. Last year's prize went to Twine Labs, a people analytics startup. (Here's what Twine Labs co-founder Joseph Quan had to say to this year's semifinalists and other aspiring entrepreneurs.) 
There are also various second- and third-place prizes, as well as special awards for the best undergraduate team, social impact team, and innovative team, as well as the Michelson People's Choice Award.
Throughout the day, between pitch events, student entrepreneurs will demo their ventures in Huntsman Hall's Forum to attendees, who will have the opportunity to choose which team will receive the final award: the Crowd Favorite.
Can't make it? Various events from the day will be streamed on Facebook Live. 
Read more here about the Startup Challenge and Showcase, which are both sponsored by Eric Aroesty, C'92.