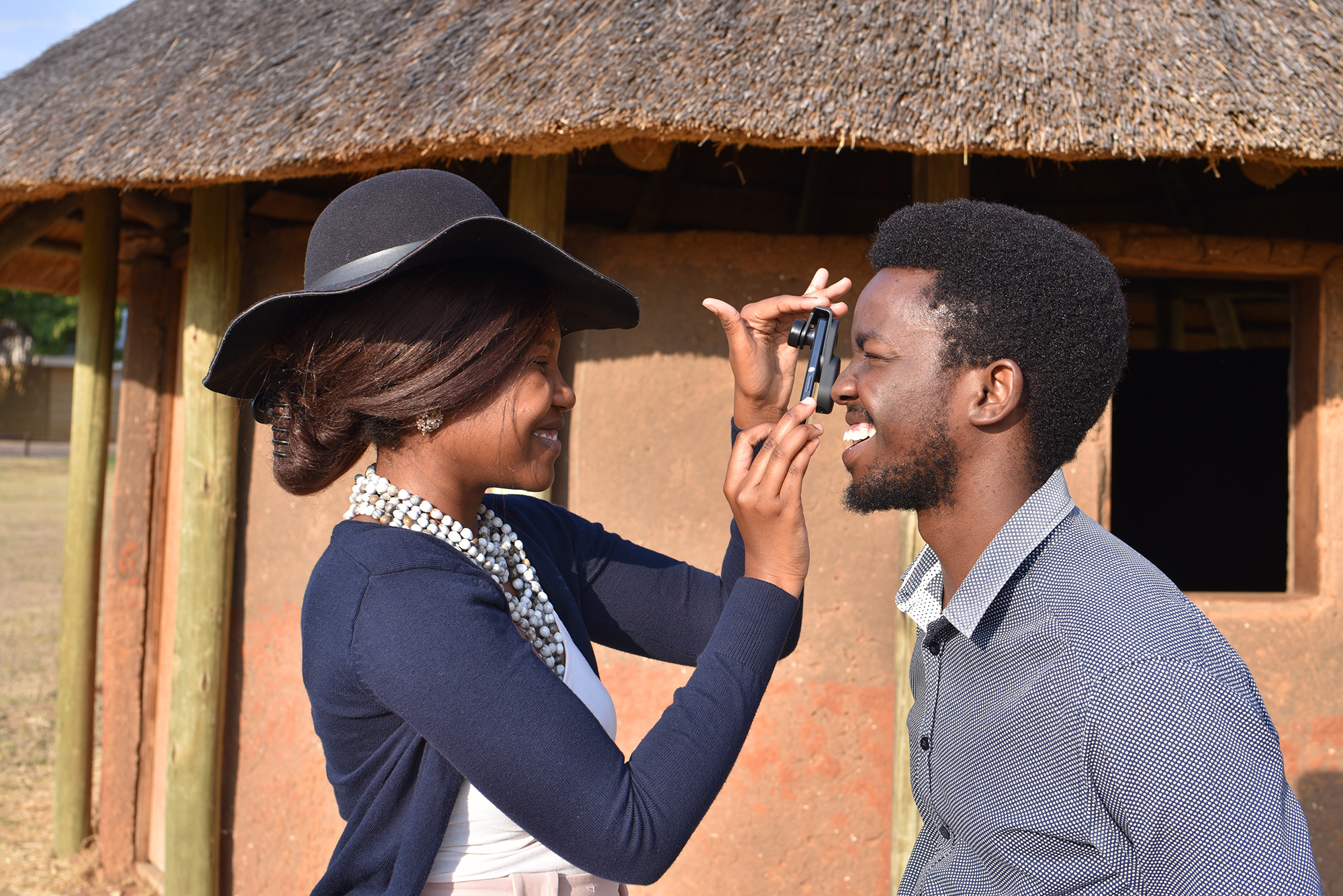 At the peak of the HIV/AIDS epidemic in Botswana, 25% of the population was infected. Between 1986 and 2002, life expectancy in the country dropped precipitously, from 61 years to 50 years. The toll of human suffering was astounding.
But in the past 20 years, Botswana's annual AIDS-related death rate has fallen from 18,000 to under 5,000. For the population aged 15 to 64 years, the country has achieved "90-90-90" targets: 93% of HIV-positive individuals know their status, 97% of those are receiving treatment, and more than 98% of them have an undetectable viral load. Botswana seems to be on track to meet the even more ambitious 95-95-95 targets for the same domains by 2025.
The incredible progress is due in no small part to the Botswana-UPenn Partnership (BUP), which began as a multipronged project to provide HIV/AIDS treatment. Over two decades, it has morphed into something greater than its initial AIDS-crisis mission, into a clinical success story on many fronts, a true scholarly exchange, a fruitful research alliance, and an educational investment.
The project was launched as a joint effort by Penn, Botswana's government, the Bill & Melinda Gates Foundation, and the Merck Foundation. According to Harvey Friedman, a professor and the former chief of infectious disease at the Perelman School of Medicine, Penn was eager to help roll out an HIV care program at the center of the epidemic, while developing a global health training opportunity.
From HIV to support across the Atlantic
With BUP's start in 2001, Botswana became the first African country to offer free HIV care. At first, it focused on HIV/AIDS treatment, with Penn personnel serving as consultants; by the second year, Friedman had hired a full-time in-country director. At its peak, the program had a workforce of 140.
In 2004, Penn medical students began six-week rotations at Botswana's Princess Marina Hospital. Later, they were joined by residents from different specialties: infectious disease, radiology, pathology, general medicine, surgery, and more. Friedman eventually rented a home in Botswana for the 39 trips he made there between 2002 and 2016.
While BUP's primary mission was to provide treatment for HIV/AIDS and, eventually, other diseases like tuberculosis (TB), the program also helped buoy the country's health infrastructure. In 2009, Penn assisted the University of Botswana in launching a medical school, which soon started sending its own students for rotations in Philadelphia.
"The culture of openness to collaboration in Botswana makes it relatively easy to establish partnerships that are mutually beneficial," according to Robert Gross, professor of medicine and epidemiology and co-director of the Penn Center for AIDS Research, who also directs the center's international arm in Botswana. "The need for many questions to be answered about clinical care, determinants of health, and disease outcomes creates enormous opportunity to answer research questions about diseases like HIV, TB, cervical and other cancers, child health, accidents and injury, and many others," he explains. "Answering these questions often has the twofold benefit of addressing local needs for medical solutions in Botswana, while also informing the global health community about issues that generalize to many other countries, if not the whole world."
Taking stock
The net impact? BUP has "contributed to establishing a robust health infrastructure for stabilizing the epidemic, saving hundreds of thousands of lives, and helping Botswana move to a phase where HIV is no longer a threat to national survival," Gross says. "Rather, HIV is the biggest health problem among other problems the country faces."
In addition to the dramatic drop in the AIDS-related death rate, the number of cases is starting to gradually decrease, notes Corrado Cancedda, associate professor of clinical medicine, director of BUP, and strategic advisor for academic partnerships at the Center for Global Health. "It's not going to zero because people are not dying from AIDS; the people who got infected 20, 15 years ago now are in treatment and living long and healthy lives."
Besides these striking HIV/AIDS clinical outcomes, BUP has helped improve other health issues, points out Glen Gaulton, professor of pathology and laboratory medicine, vice dean, and director of the Center for Global Health. This includes raising awareness of the confluence of HIV infection and substance abuse, rolling out a national eye care program, and training care providers in dermatology and oncology.
Additionally, says Gaulton, "to me the biggest legacy is always in leadership." He notes that many alums of the program now play prominent roles in the University of Botswana and in the nation's government, including now-Dean of Medicine Oathokwa Nkomazana, and Vice Dean for Research/Graduate Studies Doreen Ramogola-Masire, both of whom served previously as the in-country BUP director.
In addition to BUP's clinical outcomes, the partnership's support of the University of Botswana's educational efforts is a pride point. "The medical school is flourishing and we played a role in that," reflects Friedman. "That's the piece that hits me the most."
What the future holds
As BUP looks back on two decades, the work is far from done. And, like everything else in the world, it has felt the effects of the COVID-19 pandemic. While the need to curb travel for the past two years has spurred innovation—case conferences among medical students, and seminars on caring for patients with COVID, went virtual and were accessible across the globe—it also curtailed medical student exchanges (which may resume this year) and delayed the start of a new BUP internal medicine residency program.
Penn's experts have been helping their Botswana counterparts manage the response to COVID. Ironically, the omicron variant was discovered there shortly before the U.S. Centers for Disease Control and Prevention awarded BUP more than $2 million in grants to further develop infrastructure and clinical capacity to address antimicrobial resistance and infectious diseases.
Gaulton affirms that this funding will be put to good use. "We will establish a national infection control program to help Botswana combat current and emerging viral and bacteriologic infections, and we will advance an innovative approach to conducting rural health care," he says.
BUP's educational arm also has big plans. For one thing, according to Gaulton, over the next five years, the program is committed to helping the University of Botswana "build out an internal medicine residency program that is entirely internal." (Currently, students travel to South Africa for a large portion of the training.) BUP further hopes to expand beyond its medical core to include social work, veterinary medicine, and other fields.
"We don't have an endpoint, like saying 10 years from now, we can wind down BUP," according to Cancedda. "We will decide with our partners in Botswana the modality and timeline of our engagement going forward."
For the foreseeable future, there's still so much more learning, caring, and teaching to do, for the benefit of the people and physicians in Botswana and the Penn students and faculty learning by their side.