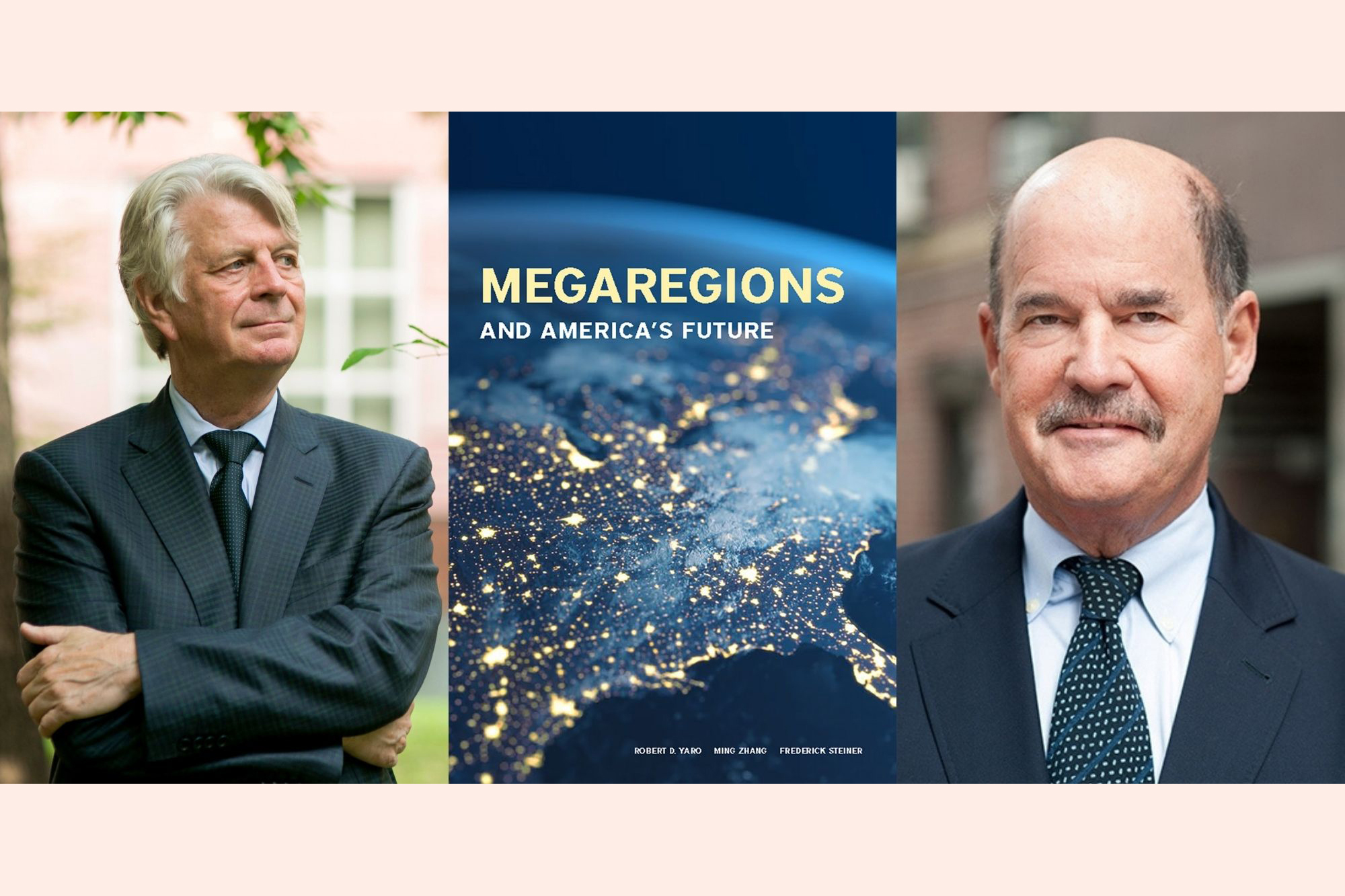 In the late 1950s, geography professor Jean Gottmann used the term "megalopolis" to describe the urbanized corridor that stretches from Boston to Washington, D.C. Since then, the idea of a megacity or megaregion, where eight out of 10 Americans live and that supports almost 90% of the country's economy, has expanded, helping foster a better understanding of how the shared economies, resources, infrastructure, history, and culture shape these large geographical areas.
Now, a new book called "Megaregions and America's Future" provides fresh details about megaregions in the U.S. along with recommended practices for planners, policymakers, academics, and decision-makers to address a range of challenges. The book was written by Robert Yaro, emeritus professor of practice in the Department of City and Regional Planning at the Stuart Weitzman School of Design and former president and CEO of the Regional Plan Association; Frederick Steiner, dean and Paley Professor of the Weitzman School and co-executive director of its Ian L. McHarg Center for Urbanism and Ecology; and Ming Zhang, professor at the University of Texas at Austin. Megaregions research at Penn was conducted in collaboration with Louisiana State University, Texas Southern University, and UT Austin on a major Department of Transportation grant called CM2, Cooperative Mobility for Competitive Megaregions.
Penn Today spoke with Yaro and Steiner to learn more about Penn's connections to U.S. megaregion research, what they learned in writing this book, and what they hope readers and policymakers take away from this work.
"Megaregions and America's Future" by Robert D. Yaro, Ming Zhang, and Frederick R. Steiner is published by the Lincoln Institute of Land Policy, sold by Columbia University Press, and distributed by Ingram Publisher Services.