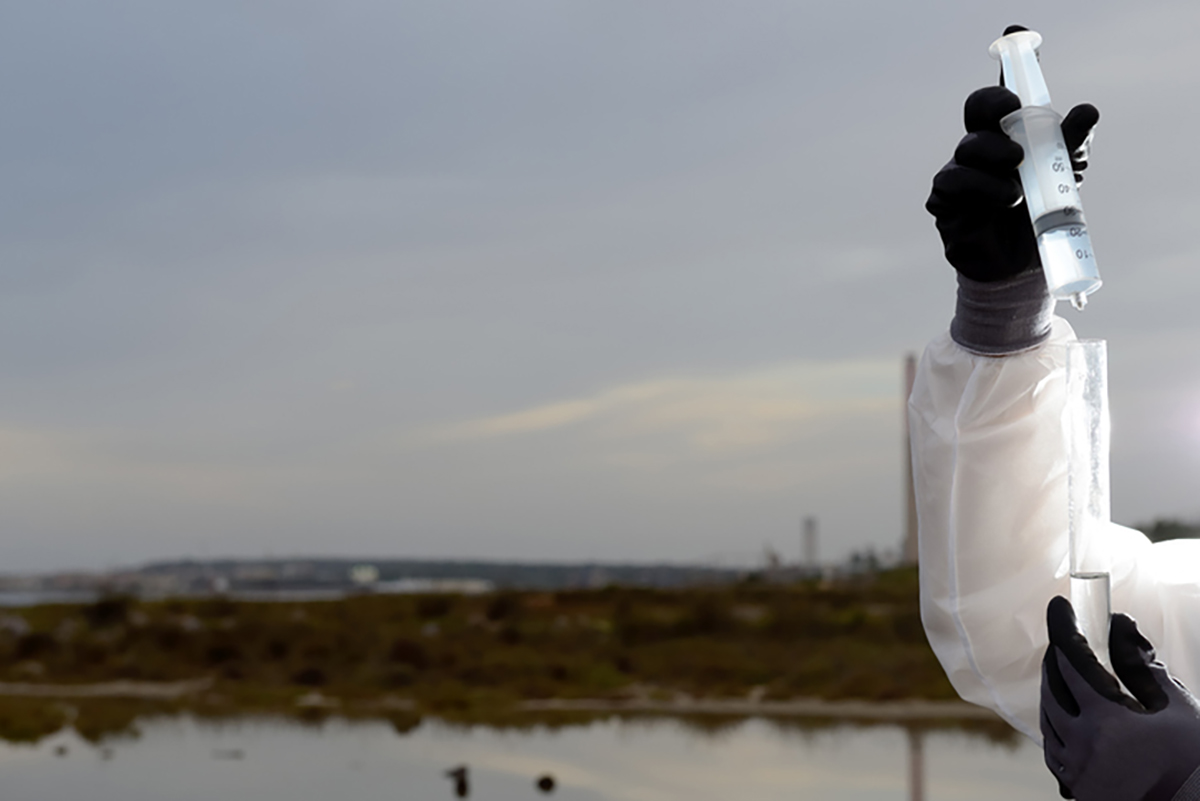 They're in furniture and clothes, nonstick pans and pizza boxes. A recent study even found them in chocolate cake. But poly- and per-fluoroalkyl substances (PFAS), a group of synthetic chemicals, are attracting the most notoriety for their presence in drinking water.
Unsurprisingly, these chemicals, which have been linked with harmful health effects in some studies, are also found in human bloodstreams. 
While the use of PFAS is now heavily regulated, the chemicals are stubbornly persistent, and have been found in hundreds of groundwater sites around the country. Many are near military sites, where PFAS-laden fire-fighting foam had been used during training exercises. The spray then leached through the soil, contaminating nearby aquifers. 
In the Philadelphia area, PFAS have been in the news, as contamination from the Willow Grove Naval Air Station Joint Reserve Base has affected groundwater used by residents of Montgomery and Bucks counties. 
Earlier this year, the U.S. Environmental Protection Agency (EPA) announced the launch of a plan to study and address PFAS contamination, but the task is daunting.
Penn Today spoke with Howard Neukrug, executive director of the Water Center at Penn and a professor of practice in the School of Arts and Sciences' Department of Earth and Environmental Science, about PFAS contamination, including the fear that surrounds the issue, how local and federal agencies are responding, and the many questions that remain unanswered.