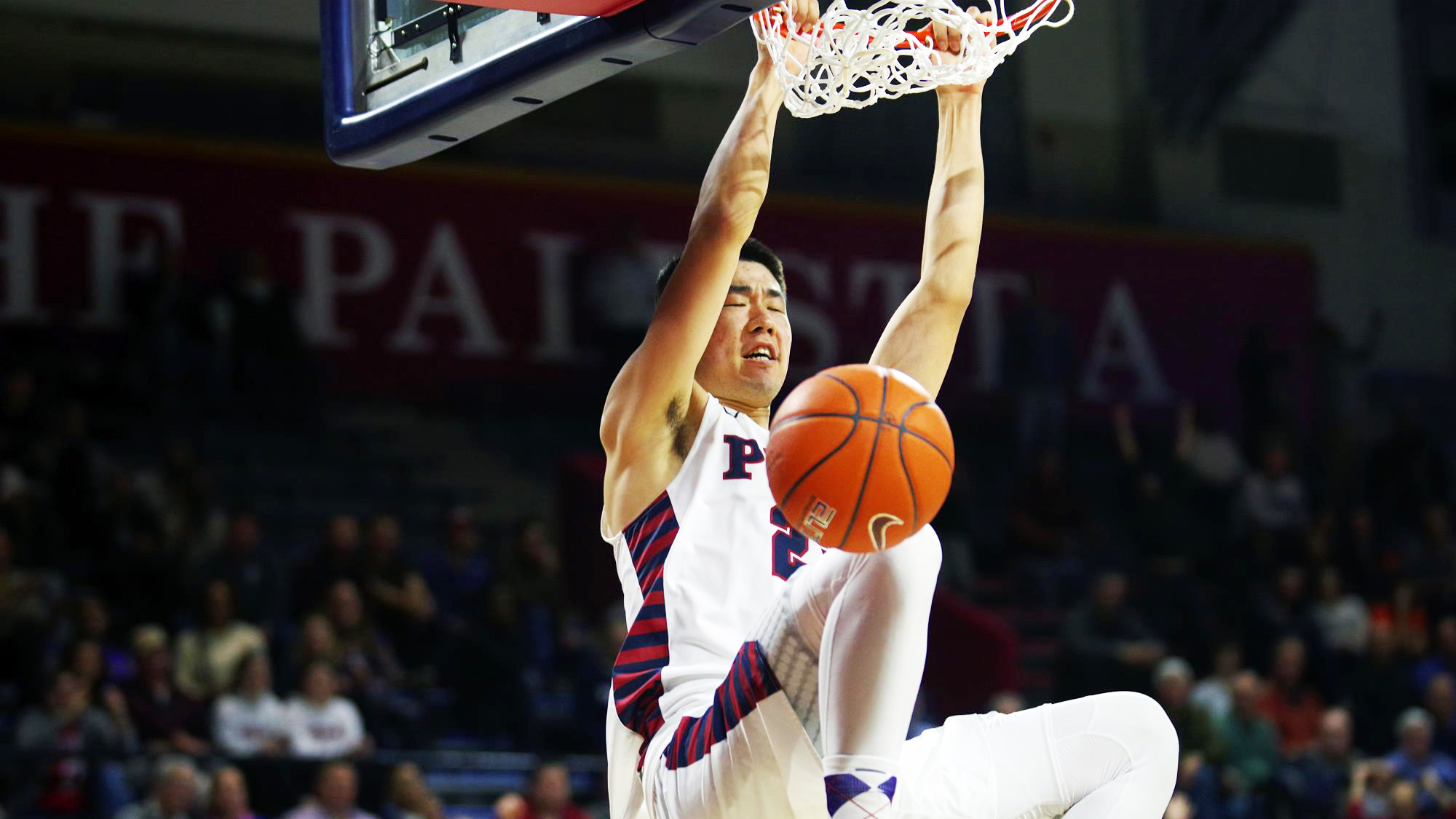 Freshman Michael Wang, a forward on the men's basketball team, has been named Ivy League Rookie of the Week and Big 5 Rookie of the Week.
Enrolled in the Wharton School, Wang led the Quakers in scoring for the week, averaging 20.5 points per game.
Facing Miami of Florida on Dec. 4, Wang had 23 points, four rebounds, and one assist in Penn's 89-75 victory. He shot 9-12 from the field and 5-6 from the three-point line.
On Dec. 8, against Big 5 foe La Salle, Wang put up 18 points, three rebounds, and three assists in the Red & Blue's 83-65 win. He shot 7-9 from the floor and 2-4 from behind the arc.
The conference honor is Wang's second of the season. He was also selected Ivy Rookie of the Week on Nov. 19.
A native of Taiyuan, China, Wang was a four-year varsity player at Mater Dei in California.