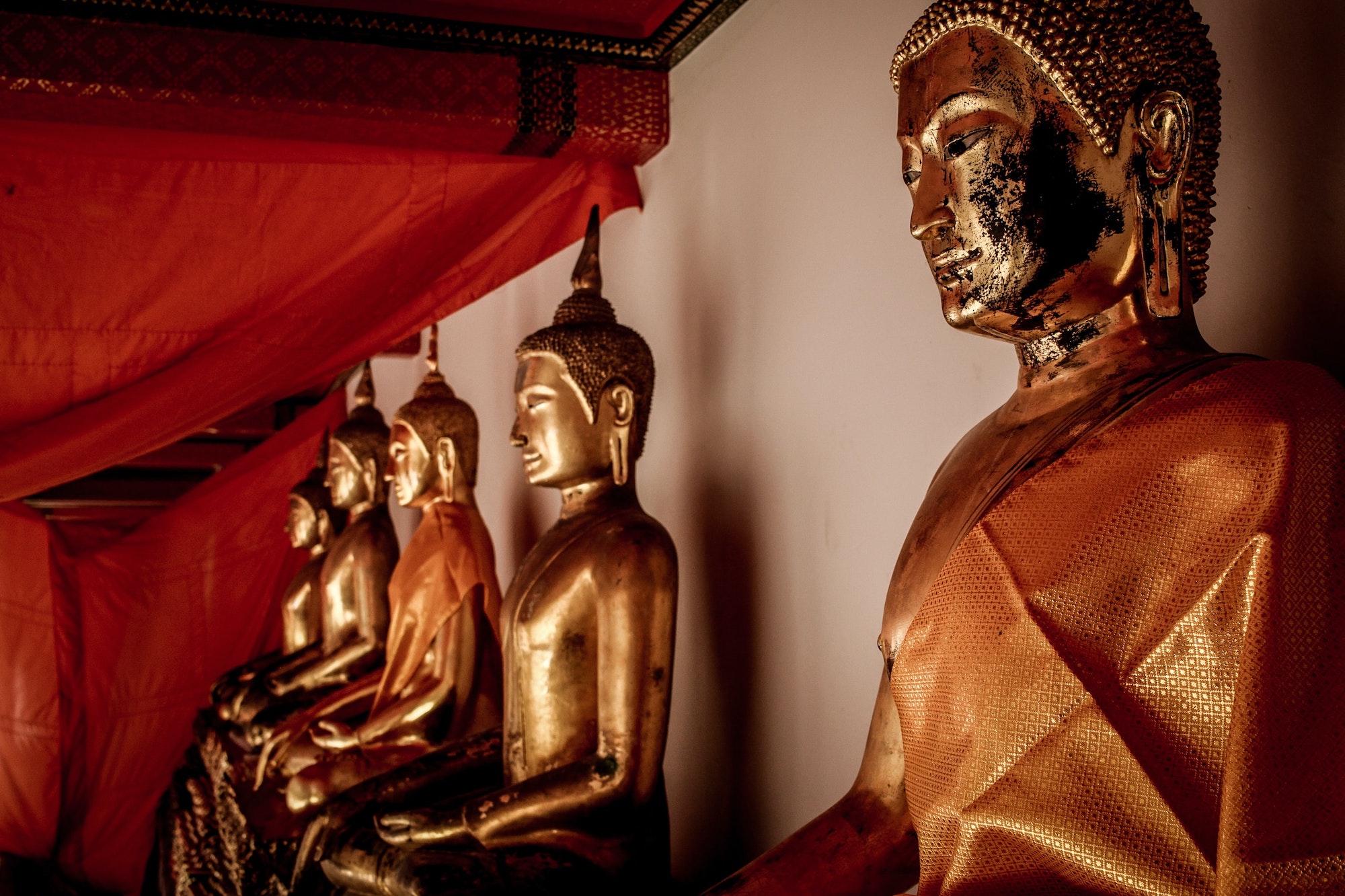 For religious studies professor Justin McDaniel, travel is the lifeblood of his work. His new book, "Wayward Distractions: Ornament, Emotion, Zombies and the Study of Buddhism in Thailand," includes descriptions of ornately decorated monasteries in Southeast Asia and a period room with a history of seduction, betrayal, and insanity in Washington, D.C.'s Freer Gallery of Art. The first of three volumes, "Wayward Distractions" is a compendium of some of the scholar's hard-to-find articles, loosely organized under the rubric of art and material culture. 
"These articles in this book are a lot of the ones that weren't translated, or are in venues that have paywalls, are hard to find, or are expensive," he says. "I wanted them to be accessible. I write about monks and nuns and it's nice to have, like, monks and nuns actually reading your book."
McDaniel, the Edmund J. and Louise W. Kahn Endowed Professor of the Humanities, calls these articles B-sides, the "wayward distractions" en route to writing longer books. In working with editors to assemble the volume, he reflected on the history of his 20-odd years of written scholarship. In the introduction, McDaniel wanted to "not just summarize the articles, but to push ideas a bit radically."
"I don't want to be a relic to my students, and I don't want to be a relic to readers," McDaniel says. "I don't see the point of being cautious at my age." This involves pushing himself—and others—to read new books, listen to new music, travel, make connections, to try on a new point of view. This is essential in order not to become complacent, especially as an academic: "We have to fight against getting settled in our ways.
"My father always said to me, if you think you're the smartest person in the room, you're not in the right room," says McDaniel. 
Penn Today sat down with him to discuss religion, life, and wayward distractions along the way.