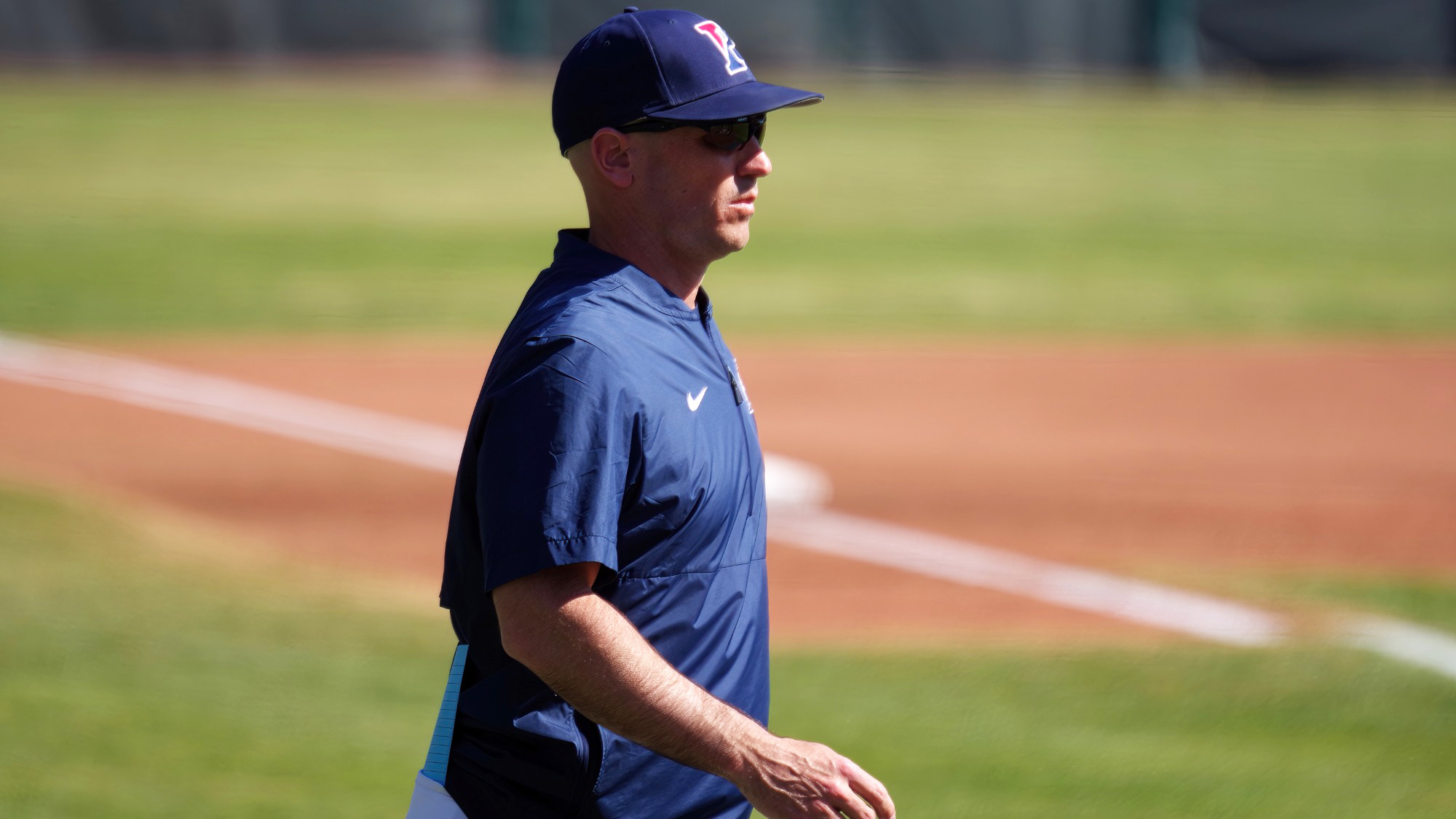 John Yurkow, the W. Joseph Blood Head Coach of the baseball team, has been selected East Region Coach of the Year by the American Baseball Coaches Association and ATEC.
Yurkow, in his 10th year managing the Quakers, led the Red & Blue to 34 wins, a school record, their first outright Ivy League title in 28 years, and their first NCAA Tournament appearance in 28 years. Penn finished the season 34-16, including a 16-5 record in conference play. Yurkow is also the Ivy League Coach of the Year.
In the NCAA Regionals, the Quakers upset Auburn, the 13th-ranked team in the country and the top seed in their region, and then bested Samford before falling to Southern Mississippi. The Red & Blue had won 10 straight games, their longest streak in nine years, before the loss to the Golden Eagles.
Yurkow earned his 200th win against Harvard on May 21 at Tommy Lasorda Field at Meiklejohn Stadium. The top-seeded Quakers topped the Crimson 10-7 to advance to the Ivy League Championship Game, where they throttled third-seeded Princeton 16-3.
Across his decade in the dugout, Yurkow has amassed a 203-163-1 overall record and a 106-57-1 mark in the Ivy League. He is the third-winningest coach in school history. Before he was promoted to head coach, he was an assistant coach for the Quakers for seven years.