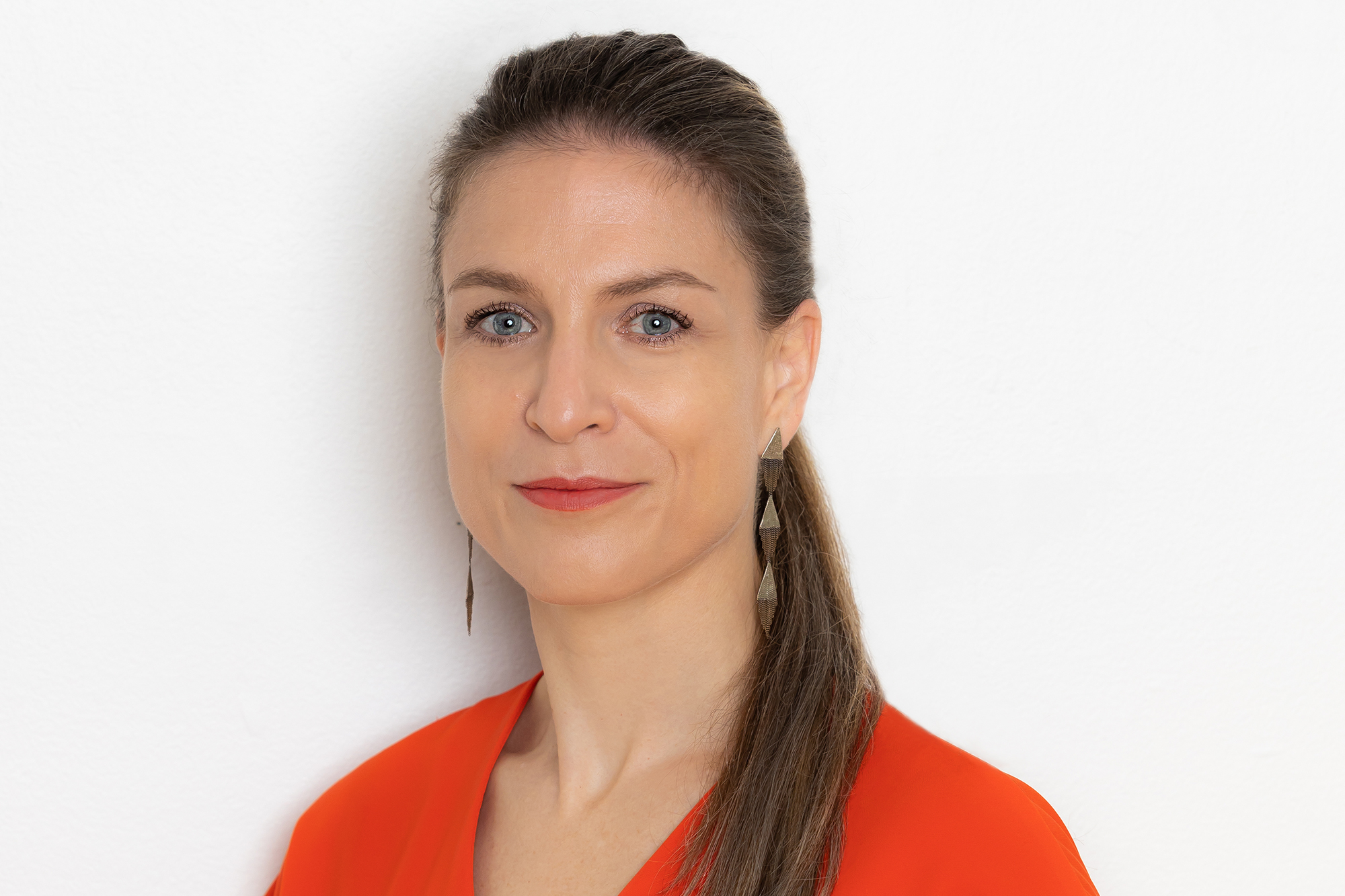 University of Pennsylvania Provost Wendell Pritchett today announced the appointment of Zoë Ryan as the new Daniel W. Dietrich, II Director of the Institute of Contemporary Art (ICA), effective Nov. 5.
Ryan is a world-renowned curator and scholar who is currently John H. Bryan Chair and Curator of Architecture and Design at the Art Institute of Chicago. She has been at the Art Institute since 2006, when she was appointed the inaugural Neville Bryan Curator of Design, following six years at the Van Alen Institute in New York. An expert in architecture and design and their impact on evolving social and cultural contexts, she has focused at the Art Institute on building the museum's collection of 2oth- and 21st-century architecture and design with work that expands definitions of these fields, emphasizes cross-disciplinary ideas, and recognizes overlooked figures and narratives. This culminated in the major 2017 installation, "Past Forward: Architecture and Design at the Art Institute."
"Zoë Ryan embodies our great Penn spirit of wide-ranging curiosity, of informing contemporary practices with their deep roots in history and theory, and of understanding how art profoundly impacts—and is profoundly impacted by—its social contexts," says Pritchett. "Her vibrant scholarship and inclusive leadership will make her a transformative leader of ICA in the essential years ahead. I am very grateful to John McInerney, who has served with extraordinary grace and distinction as interim director of ICA; the invaluable ICA staff, who are sustaining ICA's historic mission even in this challenging year; and the consultative committee, chaired by Professor Anita Allen, whose insightful and judicious work helped us arrive at this exciting result."
Ryan's appointment follows a yearlong search led by the Museum's search committee and Russell Reynolds Associates, which was chaired by Allen, Henry R. Silverman Professor of Law and professor of philosophy at the University of Pennsylvania Law School and until recently Penn's vice provost for faculty.
Taking an interdisciplinary approach to her work, Ryan has led landmark exhibitions such as the acclaimed "In a Cloud, in a Wall, in a Chair: Six Modernists in Mexico at Midcentury," uniting the work of designers and artists Clara Porset, Lola Álvarez Bravo, Ruth Asawa, Anni Albers, Cynthia Sargent, and Sheila Hicks; "As Seen: Exhibitions that Made Architecture and Design History," the first show and publication to explore in depth the critical role of exhibitions in shaping architecture and design practice; and retrospectives on architects including David Adjaye, Studio Gang, and Bertrand Goldberg. In 2018, she established the Franke/Herro Design Series to highlight emerging talent, such as Max Lamb, Christien Meindertsma, and the Ambiguous Standards Institute. In 2014, she curated the second Istanbul Design Biennial, "The Future Is Not What It Used to Be," and was named that year as a fellow of the Center for Curatorial Leadership. She has taught graduate seminars on design history and theory at the School of the Art Institute of Chicago and the University of Illinois at Chicago; is an executive committee member of ICAM; was the jury chair for the National Design Awards at the Cooper Hewitt National Design Museum; served on the curatorial advisory committee for the U.S. Pavilion at the Venice Architecture Biennale in 2012 and 2018; and was named by Fast Company Magazine as one of the 50 People Shaping the Future of Design. She earned a master's degree in art history from Hunter College, The City University of New York, and a bachelor's degree in art history from University of Sussex.
"ICA's Board of Overseers is delighted to welcome Zoë Ryan as the institution's new director," says David E. Simon, board chair and co-chair of the search committee. "I have been tremendously impressed by her achievements and leadership in the curatorial field, her passion for contemporary art, and her ability to connect and effectively engage with diverse constituencies. I know that she will bring great vitality and enthusiasm to ICA's mission to inform and inspire through the power of art and artists."
"I am incredibly honored to join the ICA, an institution that has long championed under-recognized artists, diverse narratives, and a breadth of artistic practices," says Ryan. "I look forward to collaborating with the team at ICA, Penn's students, faculty, and staff, and the broader community, to build on the ICA's rich history as an inclusive, expansive, and vital center for interdisciplinary art. At this transformative moment in history and for the field, I'm eager to continue to shape the ICA as a crucial platform for engaging with the issues and ideas of our time through a critical and creative lens."
The vision set by ICA's founder, dean of the school of architecture, Holmes Perkins, in 1963 comes full circle with Ryan' s highly respected work in architecture and design only furthering ICA's international reputation as a preeminent venue for contemporary art and culture.