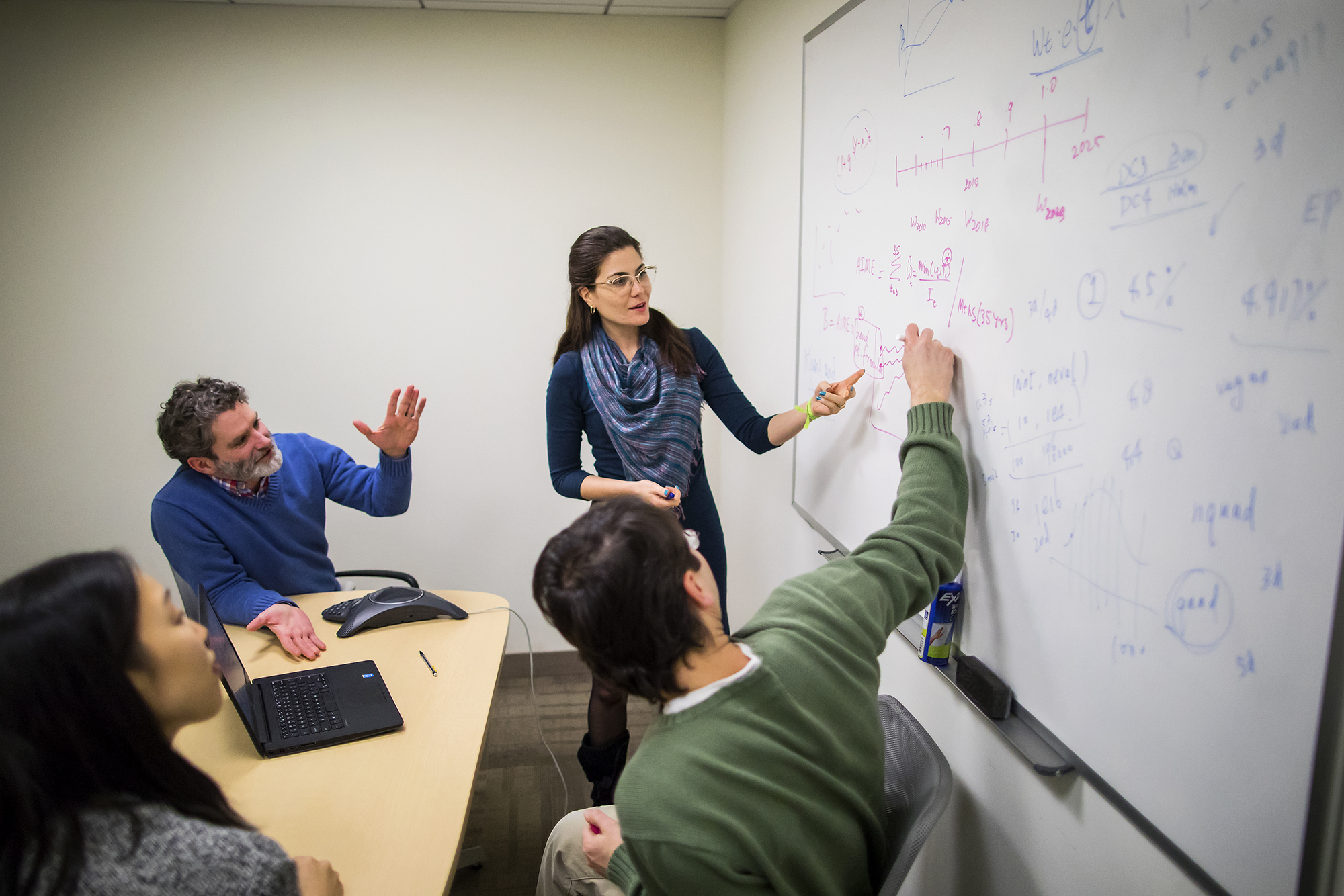 Since the Penn Wharton Budget Model's creation in 2015, it hasn't missed a beat when it comes to the nation's legislative agenda. Every day, its talented staff of economists and technologists work to stay at the forefront of important policy discussions—whether it involves social security, immigration, tax reform, or infrastructure, to name a few—providing fast, in-depth, and transparent analysis for policy makers, business people, the media, and the general public alike.
Non-partisan and also non-normative, the Penn Wharton Budget Model, or PWBM for short, with its research briefs and online budget simulators, acts as an "honest broker," informing the country's budget, says its founder and faculty director Kent Smetters, the Boettner Professor in the Department of Business Economics and Public Policy at the Wharton School.
"An honest broker means we are always going to say what the truth is, we don't care what side it is," he says. "We're an honest broker with deep tools, that you just don't have in Washington right now."
A former deputy assistant secretary for economic policy at the U.S. Department of Treasury, Smetters says something like the PWBM has always been needed in Washington, D.C. Acting as an additional, independent tool to Congress' official scorekeepers, Smetters' vision is that by 2020, PWBM will be established as the go-to place for fact-based analysis of all major policy decisions.
"For us, it's about having cutting-edge models," he says, "but unlike standard academics where you can just publish stuff that is sometimes detached from actual policies and detached from the actual world, we take calibrating our models with actual data and actual policy very seriously."
Another goal for 2020, Smetters says, is to decrease its reliance on opaque government projections by establishing its own independent deficit forecast.
"In order to have your own independent deficit forecast, you pretty much have to be modeling everything," he says. "It's like the summary statistic for everything, the revenue side, the spending side."
An important aspect to the work PWBM does is that it attempts to reach policy makers while they are affirming policy—"before they've gone public and put their stake in the sand," explains Kimberly Burham, PWBM's managing director of legislation and special projects. "Whereas a lot of the official government can only comment on things after they've already released a bill, this allows them to get the analysis and make decisions while they are formulating their policies."
"That's a big need," Smetters adds. "Right now, in D.C., how it works is if you're a congressman, you drop the bill in the hopper and if it makes it to the conference committee, at that point it will get sent over to the Congressional Budget Office for some type of scoring. And then you get a score back, sometimes weeks—in the case of the Affordable Care Act, months—later, and it typically doesn't include economic impact or anything like that. Our goal is to give policy makers tools on the front end when they are actually writing legislation."
PWBM followed from start to finish the Tax Cuts and Jobs Act—which President Donald Trump signed into law on Dec. 22. PWBM uniquely provided deep modeling of the plan's economic impact along the way, ultimately projecting it to increase federal debt in both the short- and long-run relative to current policy. In the near term, PWBM reported, there is a small boost to GDP, but that increase diminishes over time.
"These findings proved true even if you made very optimistic assumptions as well," says Burham, noting the interactive tax policy simulator on PWBM's website, which offers users the ability to vary 16 tax provisions, for a total of 4,096 policy combinations.
Being able to present these "assumptions" in the simulator model, explains Smetters, is also key to PWBM's mission.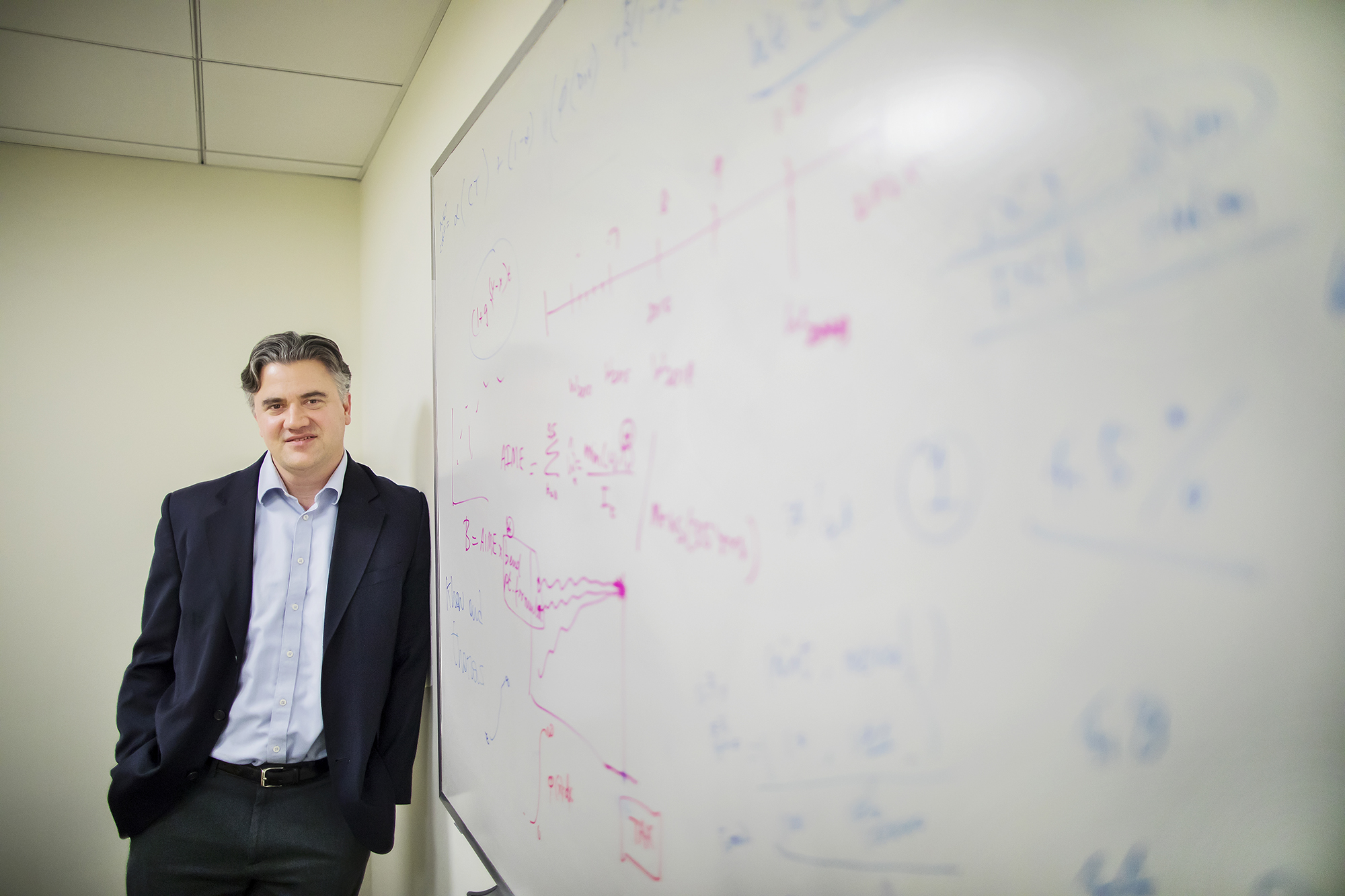 "We're trying to help the government do its job better, so that means better modeling that's faster and at the front end, and with more transparency that allows policy makers to actually know what is driving each result," he says. "It allows us to have a debate not over ideology, but instead a debate over assumptions—a debate that's testable and rational."
Transparency can be an issue for the government's official scorekeepers, such as the Congressional Budget Office and the Joint Committee on Taxation, no matter who is in office, noted Smetters, and it's caused some of their independence to erode, making PWBM more important now than ever.
"The best scenario is PWBM can help them do their job better," Smetters says. "But the reality is they might get whittled away, and if that happens, there has to be an honest broker to step in.
"We can't be pressured like them," he adds. "Our boss is not a member of Congress."
Photo at top: Penn Wharton Budget Model's Zheli He, Richard Prisinzano, Daniela Viana Costa, and Efraim Berkovich work out an equation.