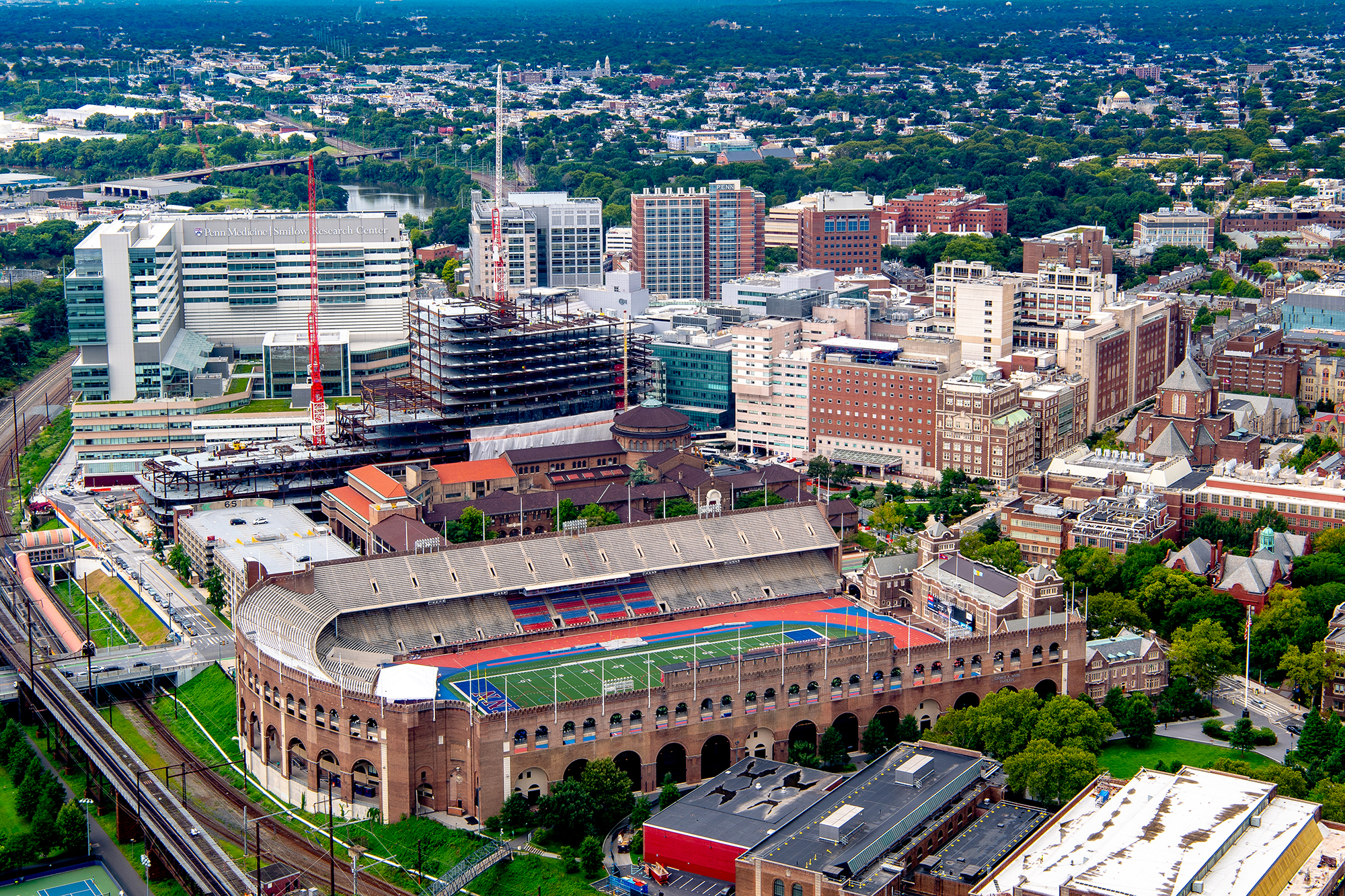 After 25 years, the combined mission of patient care, medical education, and research that define Penn Medicine is a proven principle. As Penn Medicine's model has evolved over this quarter century, it continually demonstrates itself to be visionary, collaborative, resilient, and pioneering, all while maintaining Franklin's core, altruistic values of serving the greater good and advancing knowledge.
Penn Medicine's reach and impact would impress the lifelong teacher and inventor as well. One of the first integrated academic health systems in the nation, the University of Pennsylvania Health System (UPHS) grew from a medical school with one owned teaching hospital and a network of physician practices in the early years to a sprawling $8 billion enterprise with six acute-care hospitals and hundreds of outpatient practices that serves a diverse group of patients across the continuum of care and across the region, from Center City Philadelphia to central New Jersey to the western reaches of Lancaster County, Pa. Alongside its clinical care, Penn Medicine—as it is known today, encompassing both UPHS and the Perelman School of Medicine—boasts one of the nation's top-regarded education and training programs for 21st century physicians within mere steps of a small city of cutting-edge research facilities producing translational discoveries that have elevated the institution into the higher levels of advanced medicine.
"We serve the region with the most advanced medical procedures as well as convenient and geographically distributed primary care," said Ralph W. Muller, chief executive officer of UPHS. "Our innovations in patient care are models for the nation, as we both anticipate and shape what patients need."
In the early 1990s, under then-CEO and Dean William N. Kelley, transforming Penn's traditional academic center—a teaching hospital, medical school, and research facilities—into an integrated system was viewed as a bold but necessary move. Penn's medical leaders saw integration as a path to greater patient reach in a changing health care market. Combining that with stronger cultural integration among the pillars of the academic center and heavy investments in research infrastructure, Penn could leverage that integration to cement its place as a national leader in medicine.
But there were bumps in the road. A few years after its establishment, UPHS was one of many health care organizations in a precarious financial situation in the late 1990s. While some academic centers questioned holding onto their hospital counterparts, Penn ultimately managed itself out of its difficulties through governance and financial restructuring, heightened integration with the University, and fresh leadership, which put it on a more sustainable and successful path. Staff loyalty persisted, and patient care, research, and education only grew stronger.
Today, Penn Medicine employs over 40,000 people and serves millions of patients, from primary to the most complex care. Its medical school graduates some of the brightest minds and leaders in medicine. Its research endeavors have led to five U.S. Food and Drug Administration drug approvals within the last year alone.
And, through it all, integration—across missions, across disciplines, and across geography—has been key to success.
"Being on this campus, with the Wharton School, School of Engineering, Arts and Sciences, Nursing, Dental, Vet has a big impact day in and day out on what happens here and what happens elsewhere," said J. Larry Jameson, dean of the Perelman School of Medicine and executive vice president of the University for the Health System. "I think the combination of integration within Penn Medicine and the integration within the University has created an environment where we really have very few peers."
Read more at Penn Medicine News.