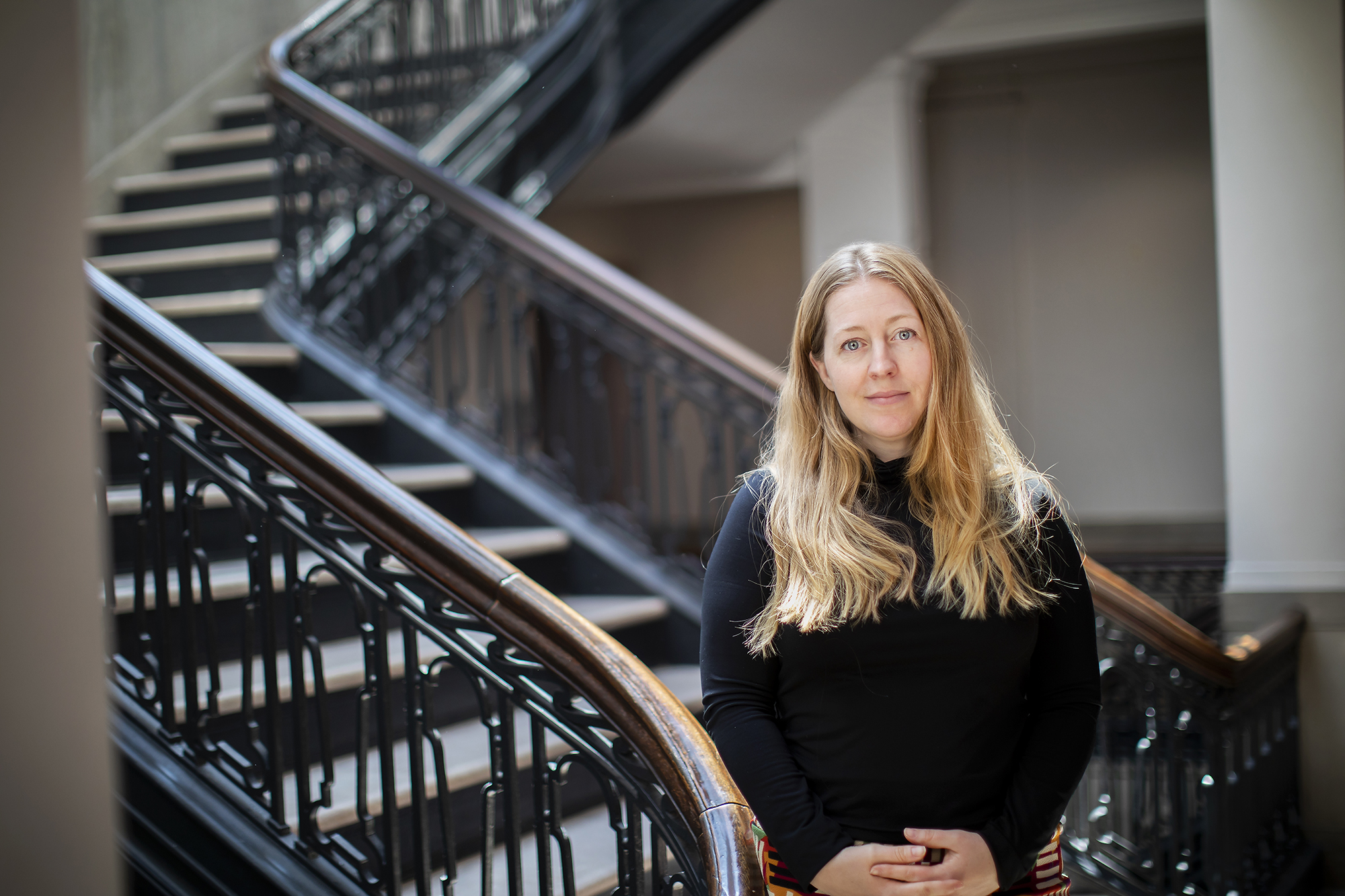 In examining experimental bookwork of 400 years ago, Penn's Whitney Trettien wrote a publication that is itself an experiment, both a printed volume and an open access edition online, with extensive accompanying digital resources critical to fully understanding the project.
An assistant professor of English, Trettien researches the history of the book and other text technologies from print to digital, exploring the past to better understand the media environment in the present.
Her first book,"Cut/Copy/Paste: Fragments from the History of Bookwork," journeys to the fringes of the London print trade in the 17th and 18th centuries centuries to uncover collaborative maker spaces where works were cut up and reassembled into radical publications.
"I'm really interested in the fact that we tend to see print and digital as oppositional or in an antagonistic relationship," Trettien says. "In my work, but also my teaching, I try to blur that boundary because there's a long history of print and new media being mutually beneficial or working together."
At Penn since 2017, Trettien teaches Introduction to Digital Humanities and Cultures of the Book to undergraduates and Digital Humanities to graduate students in the School of Arts & Sciences.
She works with Penn's Price Lab for Digital Humanities, and is on its executive committee. She's also involved in the History of the Material Text working group and spends much of her time with her students at the Penn Libraries' Kislak Center for Special Collections, Rare Books, and Manuscripts working with curator John Pollack to share original materials with her classes.
"Cut/Copy/Paste" is an experiment in digital publishing, existing as both a printed object and an open access edition staged on Manifold Scholarship, where the text has been enriched with images, datasets, and other digital assets.
Penn Today spoke to Trettien about the publication and her interest in bookwork and digital humanities.
Trietten wrote "Cut/Copy/Paste: Fragments from the History of Bookwork" with the support of the Price Lab for Digital Humanities, a 2020 National Endowment for the Humanities (NEH) Open Book Fellowship, and an NEH-Mellon Fellowship for Digital Publishing.