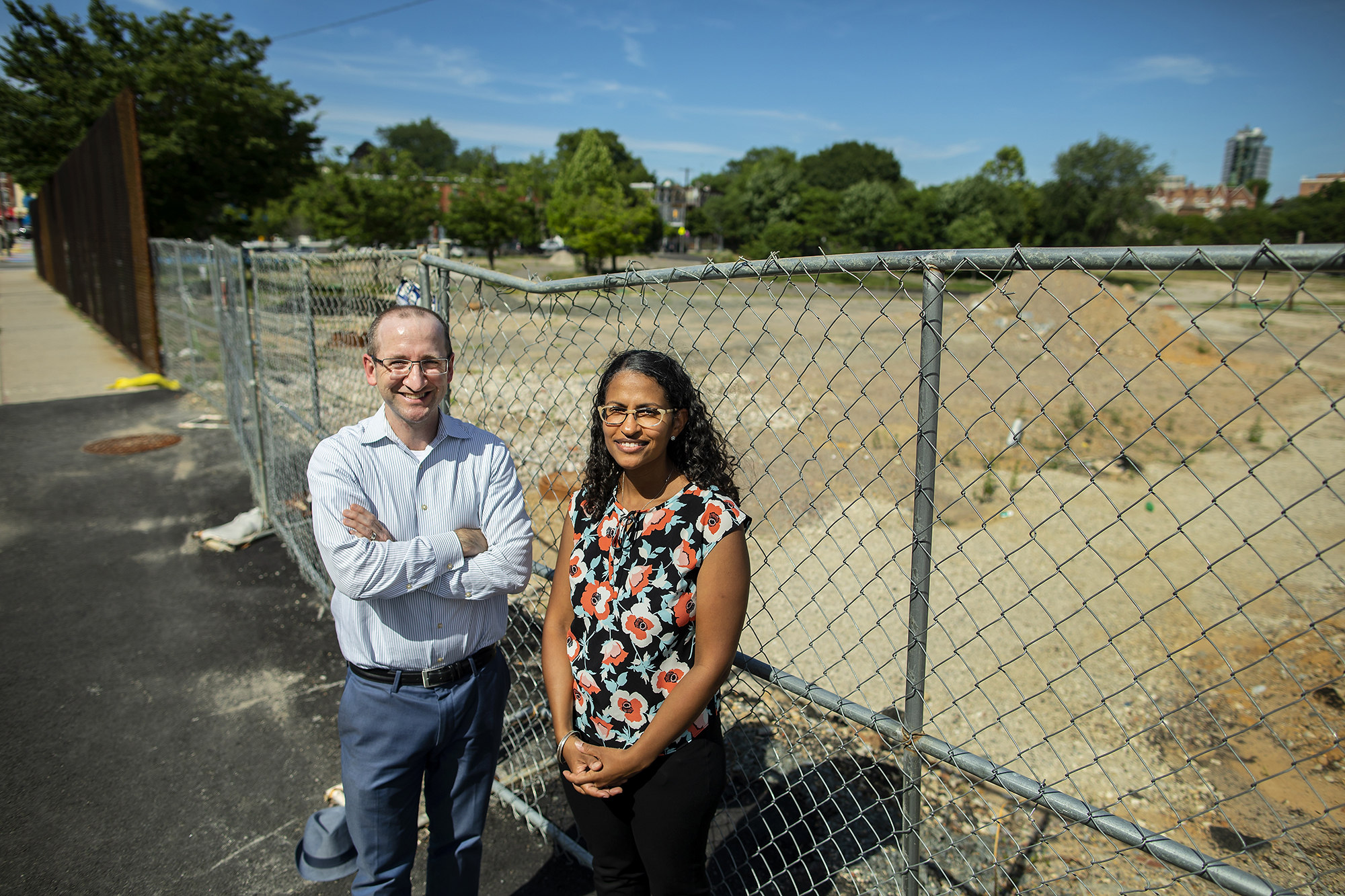 It seems intuitive: Fix up vacant lots and abandoned houses and a neighborhood becomes safer. For years, Penn criminologist John MacDonald, with colleagues from the University and elsewhere, has been studying the effects of such interventions, finding strong data to support them. 
A 2018 Proceedings of the National Academy of Sciences paper he published with Charles Branas of Columbia University and others showed, for example, that neighborhoods with cleaned-up lots experienced 29% less gun violence, 22% fewer burglaries, and a 30% drop in issues like illegal dumping. Another paper, co-authored by Eugenia South of Penn Medicine and others published in JAMA Open Network, found that greening such lots significantly decreased feelings of depression and "poor mental health" for those who lived nearby. 
Ongoing work on remediating abandoned houses shows promise. MacDonald has already heard from people in those neighborhoods that even minimal upkeep on the residences—fixing windows and doors, picking up yard trash and debris—makes a difference. "The general sense it creates when you're living next door is very powerful," he says.
Now MacDonald, Branas, and Robert Stokes of DePaul University have published a book on the subject, "Changing Places: The Science and Art of New Urban Planning," building on this research. Penn Today spoke with MacDonald about the new work and what direction he sees this line of research taking. 
John MacDonald is a professor of criminology and sociology in the School of Arts and Sciences at the University of Pennsylvania. His new book, "Changing Places: The Science and Art of New Urban Planning," was published by Princeton University Press in October.