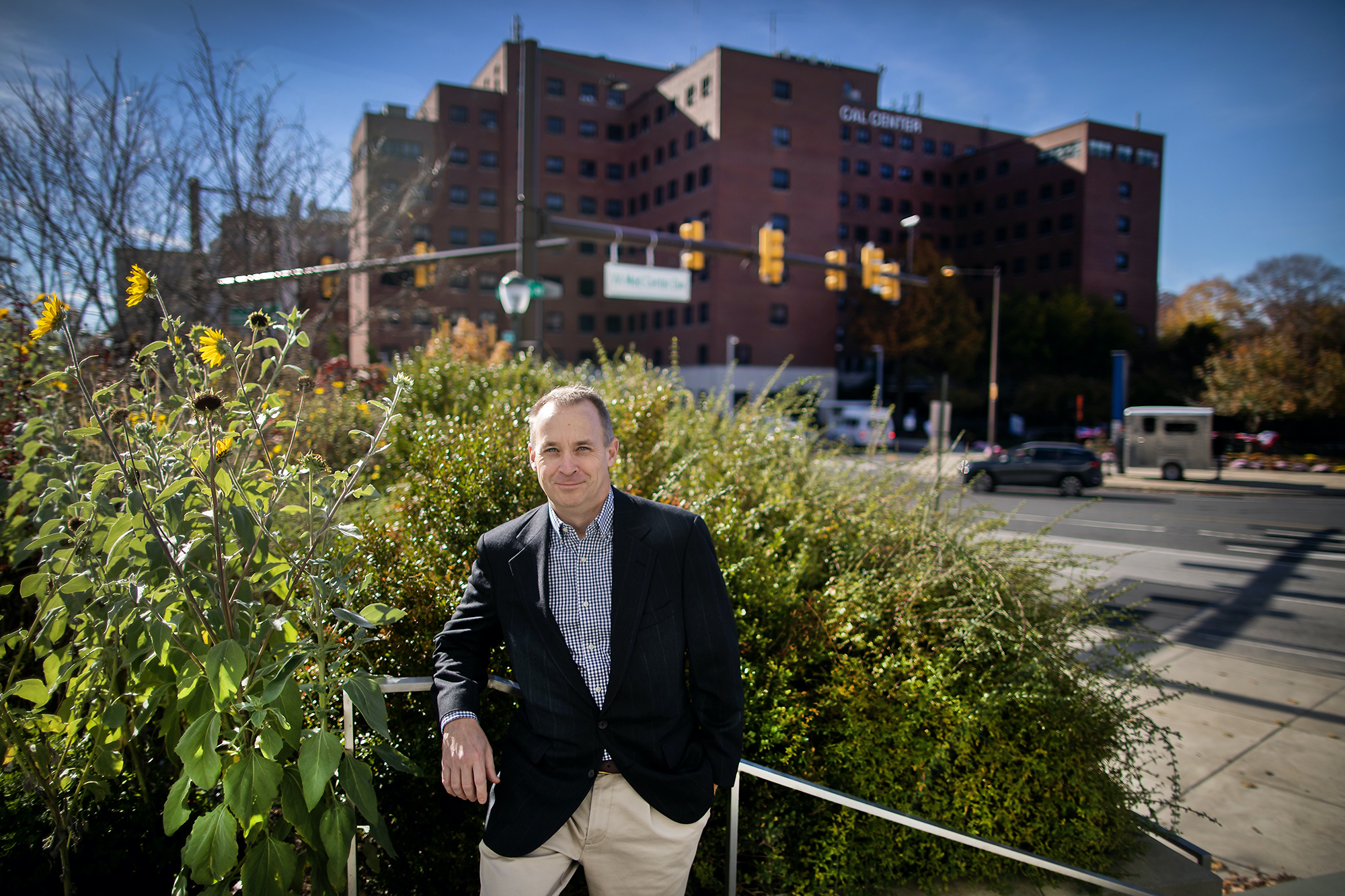 Though Peter Groeneveld isn't a veteran himself, he comes from a family steeped in that tradition. "I'm the son and the nephew of veterans. My dad was in the Navy in the 1950s, and my uncle was in the Air Force in the early 1960s. Both were very proud of their time in the service."
That background has made Groeneveld particularly attuned to the population of patients he cares for now, as a physician at Penn and since July as director of the Veterans Affairs Center for Health Equity Research and Promotion (CHERP), where he had previously been associate director. "I first walked in the door of a VA hospital in 1993, almost 30 years ago, as a bright-eyed medical student in Boston," he says. "I never left."
At CHERP, he oversees nearly two dozen research projects run by some 20 investigators jointly appointed at the Perelman School of Medicine and the VA, taking the helm from Penn colleagues that have included David Asch, Judith Long, and Said Ibrahim. The Center's work focuses on improving the delivery of health care for veterans, backed by several million dollars in government funding.
Penn Today spoke with Groeneveld about his long career caring for veterans, how the VA has changed in the past three decades, and why the center's research is especially important right now.
Peter Groeneveld is a professor of medicine at the Perelman School of Medicine and a primary care physician at Philadelphia's Corporal Michael J. Crescenz VA Medical Center. He is director of the VA Center for Health Equity Research and Promotion; founding director of Penn's Cardiovascular Outcomes, Quality, and Evaluative Research Center; chair of the VA's Research and Development Committee; and co-director of Penn's Master of Science in Health Policy Research program.