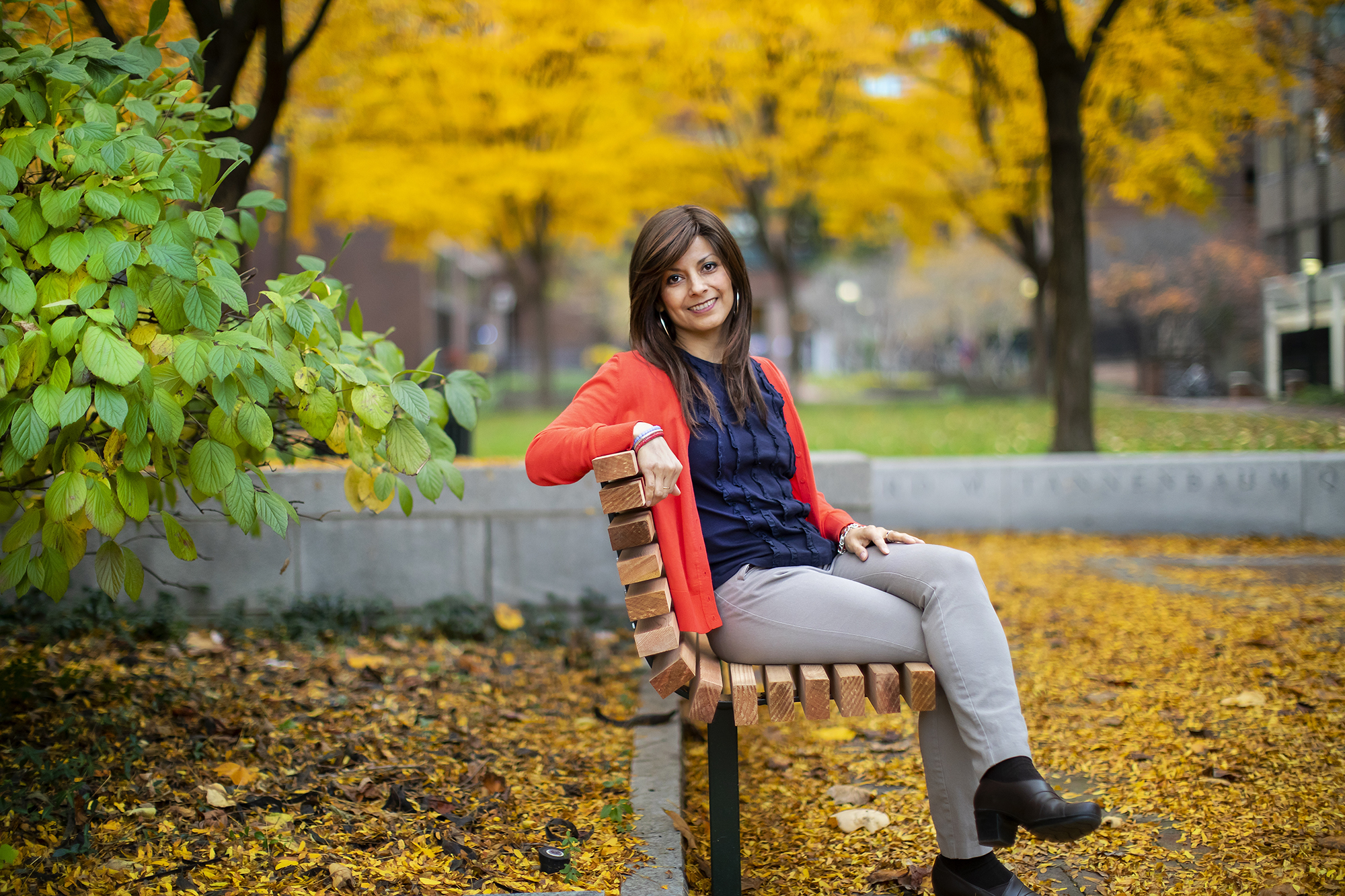 Despite efforts to improve gender parity in income, women who have children end up with 5 to 10 percent lower wages, per child, than women without children. 
Sandra Florian, a post-doctoral fellow in Penn's Department of Sociology and Population Studies Center, studies how motherhood affects a woman's role in the workforce. She also analyzes how socioeconomic factors influence motherhood and how this impacts employment, which she says is the main medium for social mobility.
Penn Today spoke with Florian about how much becoming a mom can change a woman's career, as well as how she thinks we can address this inequity. 
How did you get into this field of study?
When I was a Ph.D. student at the University of Southern California, I became interested in the consequences of parenthood on socioeconomic inequality. I wanted to determine the role that motherhood plays in labor-market outcomes, as well as the extent to which parenthood increases socioeconomic inequality. Some scholars argue that gender inequality is worsened by having children. 
Women in lower socioeconomic classes have children at a younger age, usually without getting married, and these children are then raised in a family with only one source of income. Middle-class women are now completing college, setting themselves up for careers, and then marrying and having children. This delay seems to help the overall situation, and the effect of children on women's labor-market outcomes has slightly decreased, but we can still see it. It's a mechanism that increases gender inequality that we have supposedly moved past.
You say gender inequality is something we've 'supposedly' moved past. Can you explain what you mean? What role does gender play in all of this?

Despite the current push for gender equality, parenthood still reinforces an unequal gender division of labor. In general, when men have children, they increase their attachment to the labor force. They end up spending more hours at work and investing more in their careers, and they are more likely to be seen by employers as providers for a family. Fathers are more likely to be seen as responsible, get considered for promotions, and be offered higher starting wages.
What about mothers?

What happens to women when they become mothers is actually the opposite. For men, sociologists find that having children often results in a 'fatherhood premium.' For women, having children decreases their labor-market attachment because women are usually expected to be primary-care providers. Mothers experience reduced employment and spend less time at work. They're also seen as having competing devotions. Employers want an employee who is fully committed to her work; once they know a woman has had a child, they might assume that she will prioritize her child over her work, even if she puts forth as much or more effort than a male colleague.
Long-term, what's the effect of this on women in the workforce?
When women have children, it results in what sociologists call a 'motherhood penalty.' Having children reduces a woman's wages by 5 to 10 percent on average compared to women without children. And that's 5 to 10 percent per child. This penalty is in great part a result of less time spent in the labor market. Having children reduces women's work hours and work experience. This is really problematic because employers often use work experience to gauge potential productivity. 
The highest penalties that scholars found in terms of wages, occupational status, and labor-force participation all surround the first few years after a birth. Over time, women return to the labor market, but some measures such as cumulative years of experience are still affected as women approach retirement age. It turns out that breaks in employment due to childrearing result in a permanent loss in full-time work experience, having long-term consequences.
What could fix this?
We need affordable child care. The cost of child care is so high—near $500 a week for some—that women often leave work because their paycheck cannot outweigh the cost. Providing affordable child care is the first step. We also need to pay attention to employers who discriminate against mothers. Cultural biases portray new mothers as less committed employees and less productive, which results in employers assigning them lower wages and offering them lower positions. Part of the motherhood penalty is due to the loss of experience, but part is discrimination against mothers in the workforce. We have to raise awareness of these biases that we still see in hiring processes. 
The situation for working mothers seems alarming. What inspires you about this research?
This area is changing. We've seen improvements in the past few decades, but recently progress toward gender equality has been stagnant, and now there's room for improvement. Women are getting college degrees in record numbers. How will this change the motherhood penalty? I hope this will counterbalance the negative effect of having children. I want to continue addressing these issues and to understand how motherhood affects immigrant women in particular. For this group, having a husband seems to be associated with lower labor-force participation, whereas for native women having a husband leads to higher rates. When they have children though, regardless, labor-force participation declines and the motherhood penalty comes into play. It's unfortunate, and I want to contribute to change this for the better.