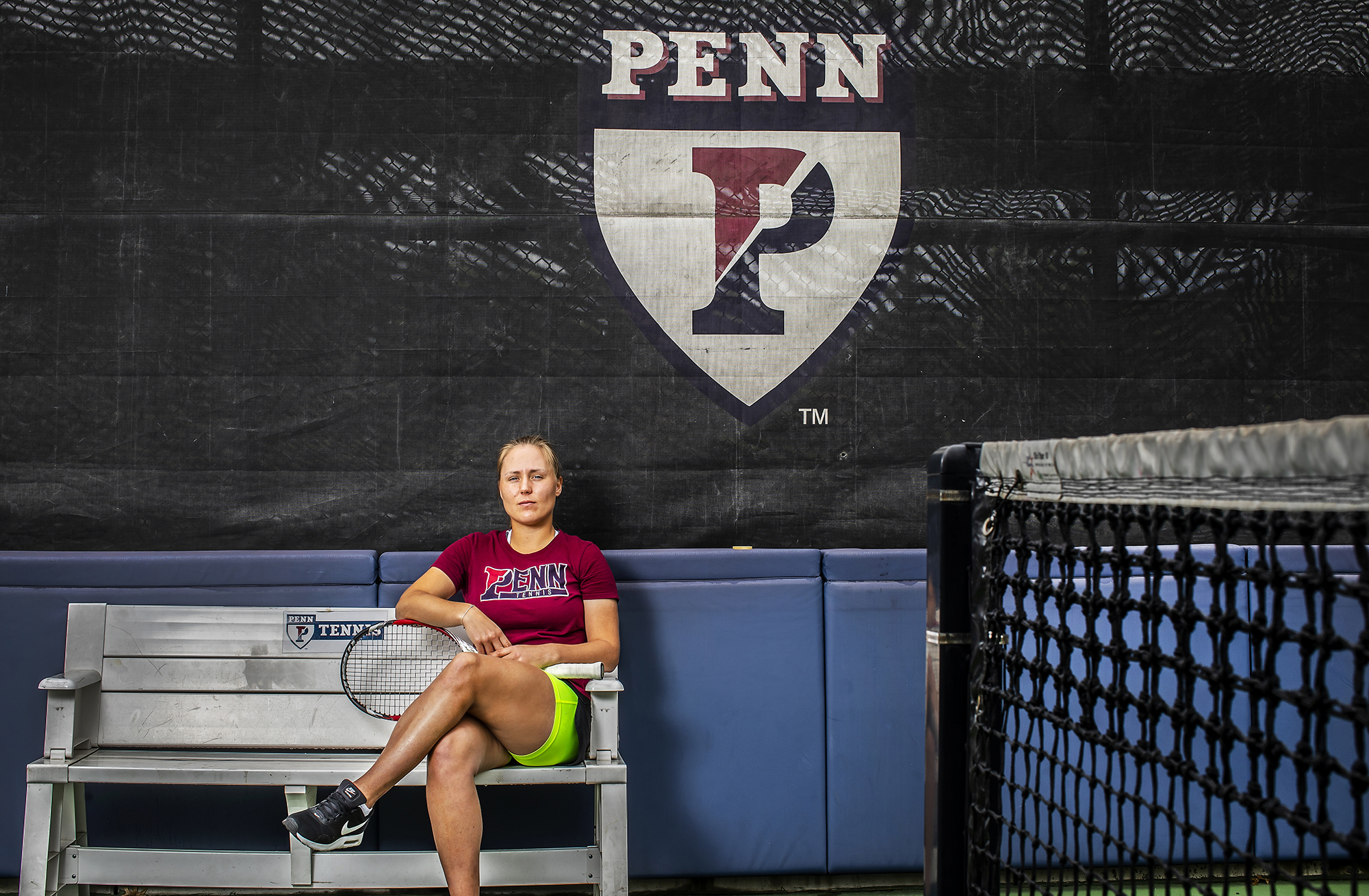 2022 graduate Iuliia Bryzgalova of the women's tennis team has been selected Senior Player of the Year for the Northeast Region by the Intercollegiate Tennis Association (ITA).
Bryzgalova, from Moscow, Russia, had a 23-7 record this past season in the No. 1 spot, including a 14-4 mark in dual matches and a 4-1 record in Ivy League play. She finished the season as the 95th ranked player in the country, per the ITA.
Playing doubles, Bryzgalova and teammate Marija Curnic, also a 2022 graduate, had a 15-3 record in the No. 1 slot and a 4-0 mark against conference foes.
The women's tennis team finished the season with a 15-9 record. The Quakers had an 8-1 mark at home and a 5-2 record in the Ivy League.
Wrapping up her noteworthy career, Bryzgalova was also a unanimous First-Team All-Ivy selection in singles competition and, with Curnic, a unanimous First-Team All-Ivy honoree in doubles competition.
As a freshman, Bryzgalova was the unanimous Ivy League Player of the Year and Rookie of the Year, only the fourth player in program history to win both awards in the same season.   
During her sophomore year, she was named an ITA Division I Women's All-American—the only Ivy League singles player to receive the recognition. She ranked as high as No. 10 in the nation, the highest singles ranking in school history.