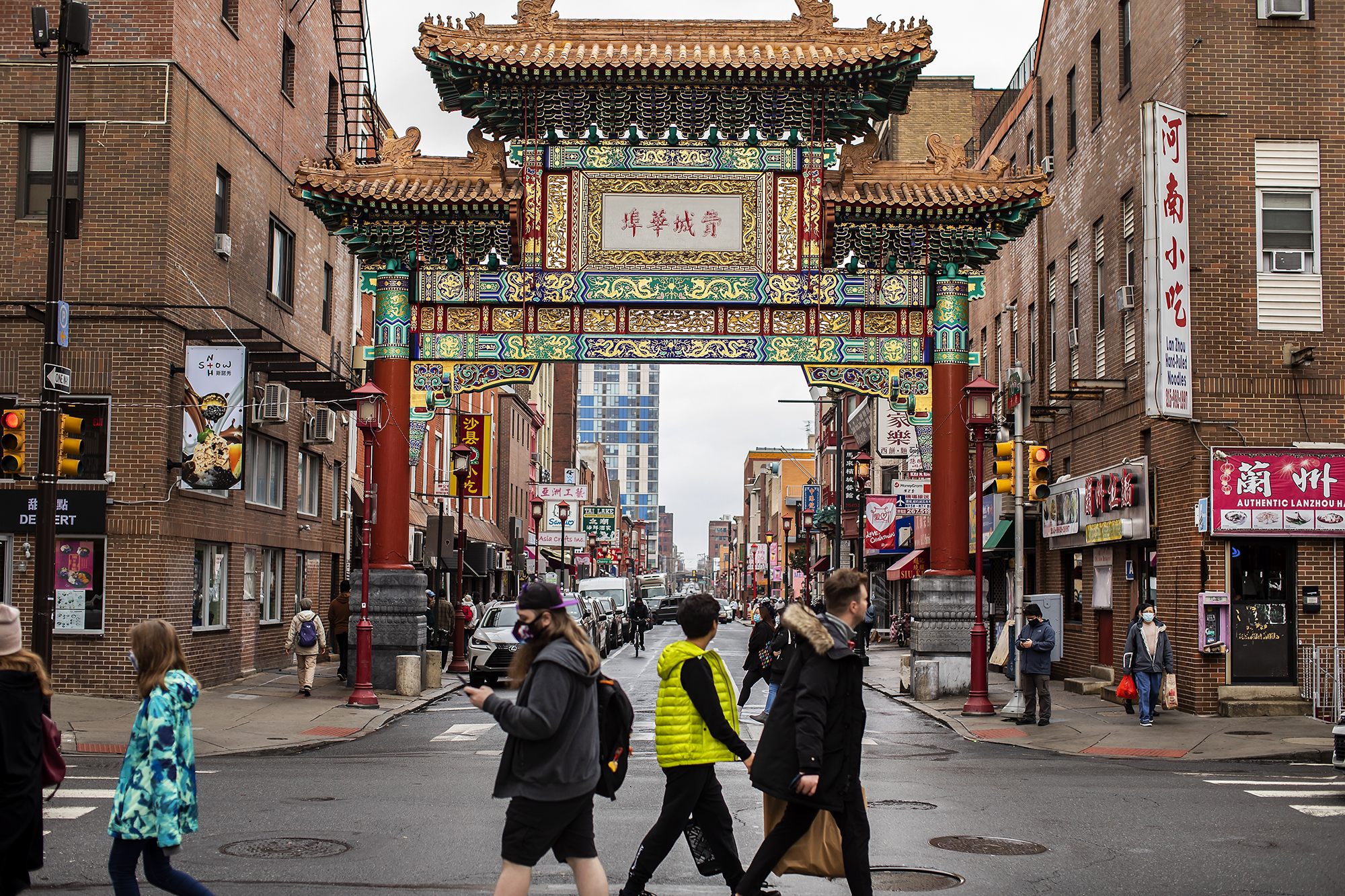 Philadelphia was an adjustment for Jingzhi "Jacey" Chang, who arrived just before the pandemic. "You would feel homesick, definitely, and sometimes I think I would feel lonely," says Chang who graduated from the Stewart Weitzman School of Design's master of city and regional planning program last year. 
During the early part of the pandemic, Chang, from Harbin, China, says she didn't go outside for months. So when asked to think about transportation modeling in a course taught by Megan Ryerson, she thought about her own transit needs as an international student. Many of the sauces and vegetables she needed to cook for herself are not available locally in West Philadelphia. She says the first time she bought an American eggplant it was not what she expected. Yet she felt uncertain about taking public transit to Philadelphia's Chinatown, feeling both fearful of anti-Asian racism and because not all transit riders were wearing masks. "So, I think I won't be the only one," she says. "I think some of the Chinese students are not familiar with asking for help. I think they are in need of help." In three surveys with more than 300 responses, Chang saw there was a need for safe, reliable transportation to Chinatown. 
The Chinatown charter bus service, launched as a pilot program in spring 2020, ferries anyone with a Penn card to and from Chinatown on alternate Saturdays, with buses running every 30 minutes between noon and 5 p.m.. On average, about 200 seats are reserved when the bus runs, says Peter Van Do, director of the Pan-Asian American Community House (PAACH), whom Chang consulted for help in her project. The service, co-sponsored by PAACH, the Undergraduate Assembly, the Graduate and Professional Student Assembly, and the Chinese Students & Scholars Association at Penn, in collaboration with Penn Transit, is staffed by volunteers. The service, which went on hiatus during the winter, is up and running again, with its next service on March 19. 
The initiative for the Chinatown charter bus "really comes from the students," says Van Do. "Jacey has been very thoughtful throughout," he says, working with several partners throughout the University to develop solutions that support the needs of international students.
When Chang graduated, she asked fellow design graduate student Jing Zhang of Beijing to take care of the project. Zhang works with Hoang Anh Phan, Director of GAPSA International Student Affairs, to coordinate student volunteers and volunteer themselves. Zhang says she'd like to see the program expand, with more stops to service the broader international community, but the project needs additional funding to survive past the pilot stage.
"I really like this service," says Zhang. "I feel like it provides not only emotional support but also physical support to the Asian community." 
Wen Jiang, a second-year Ph.D. student in computer and information science in the School of Engineering and Applied Science from Shaanxi, China, takes the bus every two weeks to buy sauces and vegetables, he says. He learned how to cook from Chinese websites and YouTube and likes to make dapanji, "big plate chicken" with potatoes and peppers, and Laziji, a dish of spicy chicken from Sichuan cuisine.
Deborah Xie, a first-year graduate student from Nanyang, China, who is in the master of science in social policy program at the School of Social Policy & Practice, says she feels safer taking the charter bus. "It's clean and on time," she says, and builds a sense of community. 
Sekia Phillips, a sophomore from Plymouth Meeting, Pennsylvania, majoring in neuroscience and East Asian languages and civilizations in the School of Arts & Sciences, and Franchesca Perez, a health and societies major in Penn Arts & Sciences from New York City, like to make a day of it. First, they stop at Spicy for lunch. "Really good noodles," Phillips says. Then they browse the Sanrio shop. There are also "stores with really good snacks," places to get crepes, and open-air markets, Phillips says. "I'm taking Mandarin, so it's helping me to improve my language, but I just go because it's fun and there's lots of stuff to do."
Philadelphia's Chinatown is one of the oldest in the country, dating back to 1870, says Van Do. "There has been a history throughout the decades, where the community folks have had to work together to not only protect their space but also work in collaboration with the city to highlight the work that they do," he says. 
The history of Philadelphia's Chinatown is one of perseverance despite obstacles, which include the recent spike in anti-Asian violence, along with a decline in patronage of restaurants and small businesses during the pandemic, Van Do says. 
The Chinatown charter bus service is "a great opportunity to support the international students as well as all Penn students in gaining access with grocery stores and restaurants in Philadelphia's Chinatown and also to open discussion and have dialogue about how specific communities have been impacted by issues around discrimination," says Van Do.