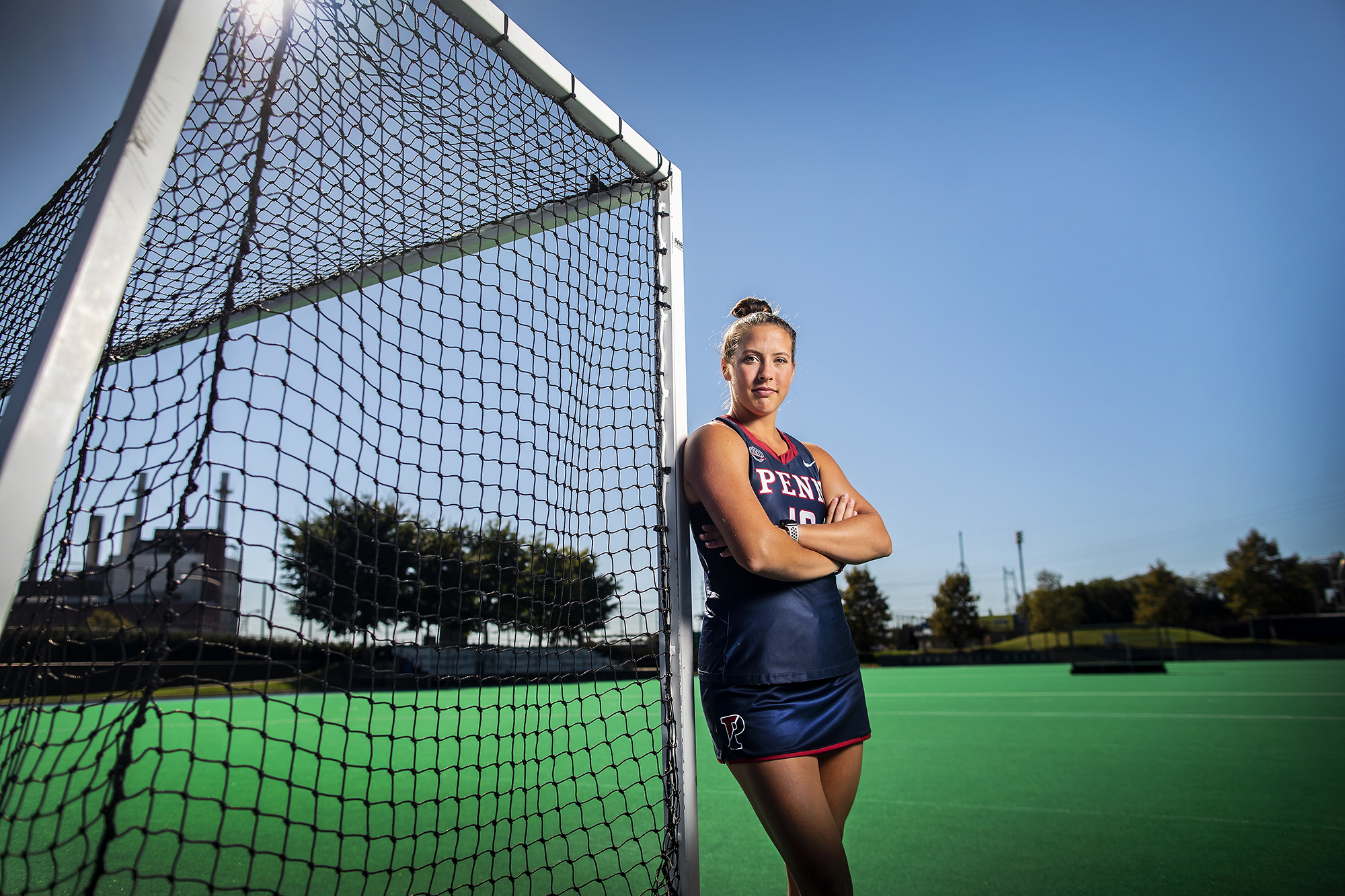 Gracyn Banks, a fourth-year defender on the field hockey team, has received First-Team All-Ivy honors for the second time in as many years.
A defensive maestra from Burlington, New Jersey, Banks finished the season ranked fourth in the conference in defensive saves (three), fifth in shots (45), and ninth in shots on goal (20).
Amongst the Quakers, she led the team in assists (five) and defensive saves, and was second in points (13) and third in goals (four).
In her final game for the Red & Blue, a 3-2 double-overtime win over Dartmouth on Nov. 5, Banks scored a crucial goal in the 41st minute, assisted by fourth-year midfielder Maya Geller and second-year midfielder Courtney Kenah.
Penn concluded its season with a 7-10 record, including a 4-3 mark in conference play. Kenah and third-year forward Allison Kuzyk were awarded Second-Team All-Ivy honors.
Banks was a Second-Team All-Ivy selection in 2019 and a unanimous First-Team All-Ivy honoree in 2021.
Colleen Fink, head coach of the field hockey team, has called her "a fantastic player, one of the best we've had in our program."
On top of her success wearing the Red & Blue, Banks has donned the red, white, and blue for USA Field Hockey. She competed in the 2021 Junior World Cup in South Africa and was named to the U.S. Women's National Developmental Team this past spring. In July, she played for the Los Angeles team at the Senior Nexus Championship in Virginia Beach, Virginia.