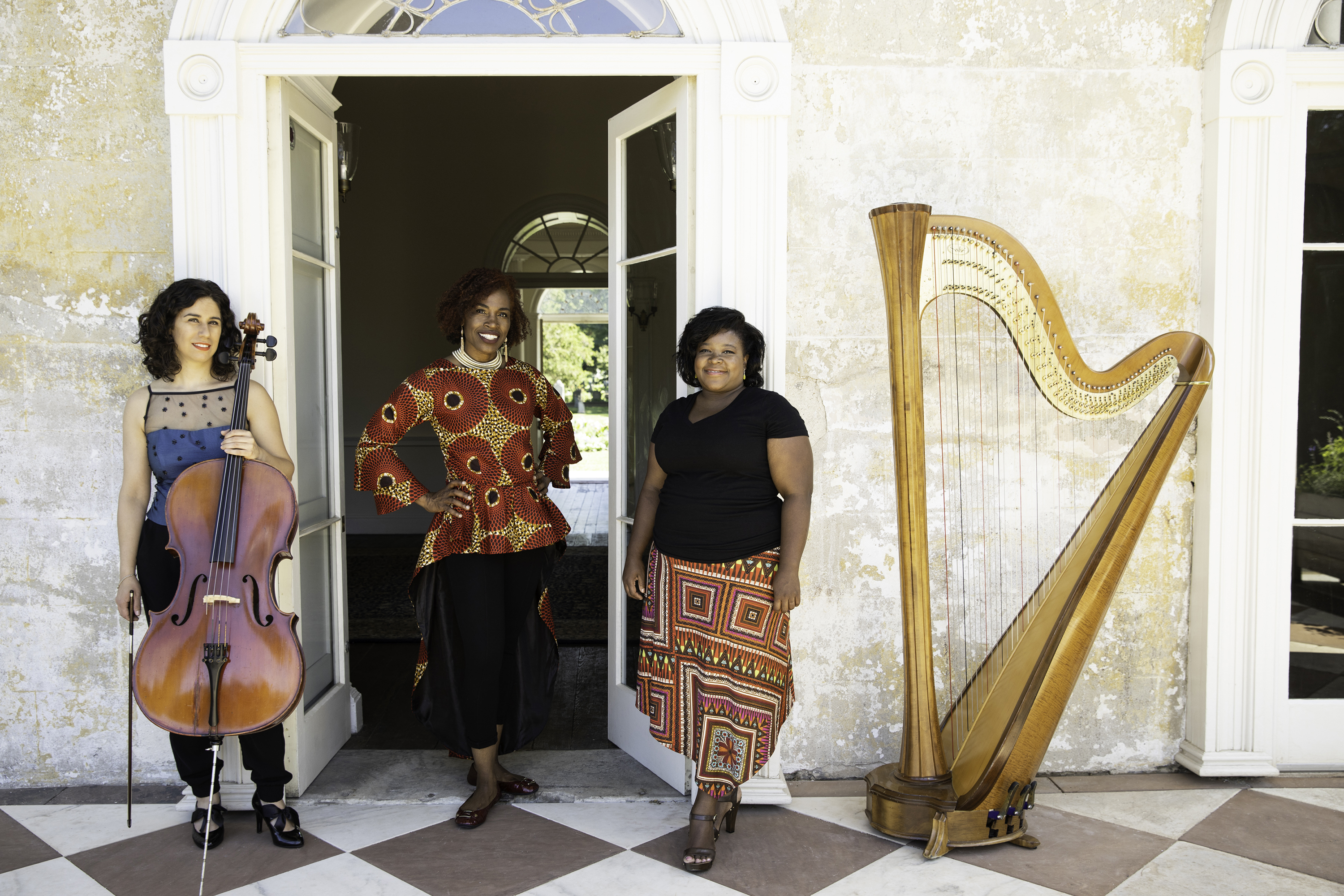 The wind down of summer and wind up of the new semester shine through the cracks in the hot and humid days of August. 
Early in the month, at the Institute of Contemporary Art, Annenberg Center for the Performing Arts, and Lightbox Film Center, BlackStar Film Festival hosts a slew of screenings and talks celebrating the African diaspora and black cinema. Teasing the semester to come, shortly after, is a new 12@12 lecture at the Arthur Ross Gallery, featuring Stuart Weitzman School of Design Dean Frederick Steiner. And, at Penn Museum several times this month, patrons can traipse through the galleries and imbibe in the tales of ancient alcohol. 
Here, find five events happening on campus and beyond.
A celebration of visual storytelling of the African diaspora and global communities of color, BlackStar Film Festival ushers in its eighth annual showcase, bringing a series of screenings and conversations to the ICA, Annenberg Center, and Lightbox. 
At Lightbox is, among other films, the Philadelphia premiere of the 78-minute documentary "Vision Portraits," portraying the lives of artists with low vision, including photographer John Dugdale, dancer Kayla Hamilton, writer Ryan Knighton, and Rodney Evans, director of the film. That screens Friday, Aug. 2, at 1 p.m.
On Aug. 3, meanwhile, the Annenberg Center screens "The Apollo," a documentary film starring Jamie Foxx, Patti LaBelle, and Smokey Robinson that dives into New York City's historic Apollo Theater and the influence its held on American music, culture, and race for 85 years. Academy Award-winning documentarian Roger Ross Williams directs.
The festival will culminate in the closing-night screening, on Sunday, Aug. 4, at 6 p.m., of Solange Knowles' art film "When I Get Home." Though Knowles directed and edited the film, it features several contributing directors as well as art from Autumn Knight, Robert Pruitt, and Gio Escobar. This is an extended version of the original film.
12@12: Stuart Weitzman School of Design Dean Frederick Steiner (Wednesday, Aug. 7, noon)
The 12@12 lecture series, held the first Wednesday of every month, kicks off for the 2019-20 academic year at the Arthur Ross Gallery, where Steiner delivers a lecture about Laurel McSherry's design practice. 
McSherry is an award-winning architect whose work is included in the Kroiz Gallery's Ian McHarg retrospective exhibit, "Design With Nature Now," and featured in the Arthur Ross Gallery exhibit "A Book of Days," showcasing her work in design and research related to watersheds. 
Steiner will discuss her participation in the 2003-04 Flight 93 National Memorial International Competition, the 2012 Arid Lands Institute William Turnbull Competition, and the New York City Aquarium and Public Waterfront Competition. He'll also explain how she uses video, prints, and found objects to explore time and landscape in unconventional ways. 
Penn Museum hosts three tours and tastings in August, highlighting Greek drinking games, hieroglyphs that indicate alcohol rations for the afterlife, and vessels served at a feast for King Midas. 
The tour, says Amanda Grady, who organizes the events, was a creation of graduate students at Penn and is part of the Museum's Graduate Guide Program. Graduate students studying subjects related to the Museum put together tours that demonstrate expertise while also putting forward creative spins on the traditional museum tour. This 45-minute tour-tasting hybrid discusses the work of Pat McGovern, a Penn biomolecular microbiologist, and ends with a sample of Dogfish Head Brewery's Midas Touch beer, brewed in collaboration with Penn Museum and based on careful chemical analysis of drinking vessels sealed in the tomb of King Midas during a funerary feast. 
But it's also a unique opportunity to hear from students about their experiences on excavations and their career progress.
"You get first-hand insight into what it's like to be an archaeology student at Penn, and what it's like to be on an excavation from a different perspective," Grady says. "And it's a really fun tour."
The EVER Ensemble, known for crossing musical genres and cultures, consists of flutist and vocalist Ruth Naomi Floyd; lead vocalist, keyboardist, and xylophonist Valerie Gay; harpist Candica Lark; and celloist Ezgi Yargici. They'll perform inside the Hamilton Mansion Sunday afternoon.
Gay approached The Woodlands about a performance after visiting and realizing the acoustics in the mansion would be a perfect match with their sound. The Woodlands, for its part, was enthusiastic about highlighting an ensemble of all women and one that covered a variety of time periods and cultures. 
Expect to hear everything from jazz to pop music.
Since 2016, Philadelphia Parks & Recreation, Fairmount Park Conservancy, and FCM Hospitality have partnered to put a beer garden—complete with hammocks and chairs—on tour, rotating from park to park around the city for multi-day residencies. For Labor Day Weekend, the outdoor lounge takes root in Clark Park, the nine-acre landscape between Baltimore and Woodland avenues. 
On the menu: drafts from local breweries like Evil Genius, Neshaminy Creek, Sly Fox, Victory, and Mainstay, with plenty of summertime food offerings that complement—a pulled pork sandwich, a charred squash and eggplant hoagie, and a brisket cheesesteak, to name just a few.
A happy hour will be held from 5-7 p.m. on Aug. 28, with half of all proceeds going to Friends of Clark Park, a nonprofit and volunteer organization that maintains the park. Additionally, Roots2Rise will host a free yoga session from 6-7 p.m. on Aug. 29, with donations securing participants a free drink ticket for use later in the evening. 
Want to know more about what's happening around campus? Find out more through Penn Today's curated events calendar. Have an event you'd like to suggest for the calendar? Email Staff Writer Brandon Baker at bkbaker@upenn.edu.