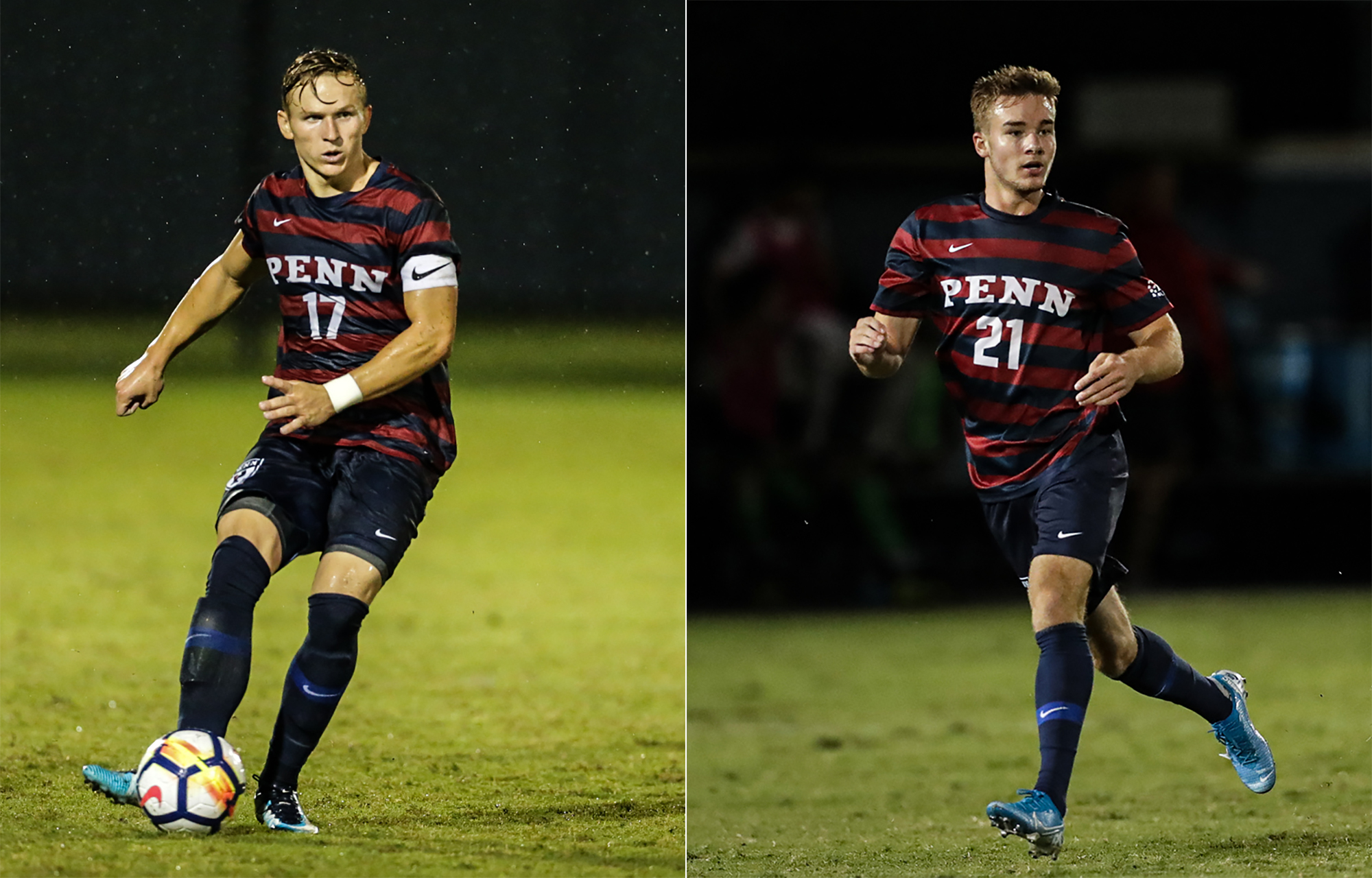 Men's soccer team midfielders Brandon Bartel, a senior, and Jack Rosener, a freshman, have been named Ivy League Player of the Week and Ivy League Rookie of the Week, respectively.
Bartel, from Fleming Island, Florida, scored the game-winning goal in Penn's 1-0 double overtime victory over No. 24-ranked Yale on Saturday at Rhodes Field. It was his second goal of the season. He is second on the Quakers in goals (two) and points (six). He has started every game for the Red & Blue the last three seasons, and was an All-Ivy honorable mention in 2018.
From McLean, Virginia, Rosener scored the game-winning goal in the Quakers' 1-0 overtime defeat of Drexel on Oct. 22 at the Dragons' Vidas Field, helping Penn capture its first Philadelphia Soccer Six championship in five years. He has also been selected Philadelphia Soccer Six Rookie of the Week.
The two wins marked the first time in nine years that the Quakers have won back-to-back overtime games.
Next up for the 6-5-2 Red & Blue, on Saturday, Nov. 2, is 2-8-3 Brown in Providence, Rhode Island.