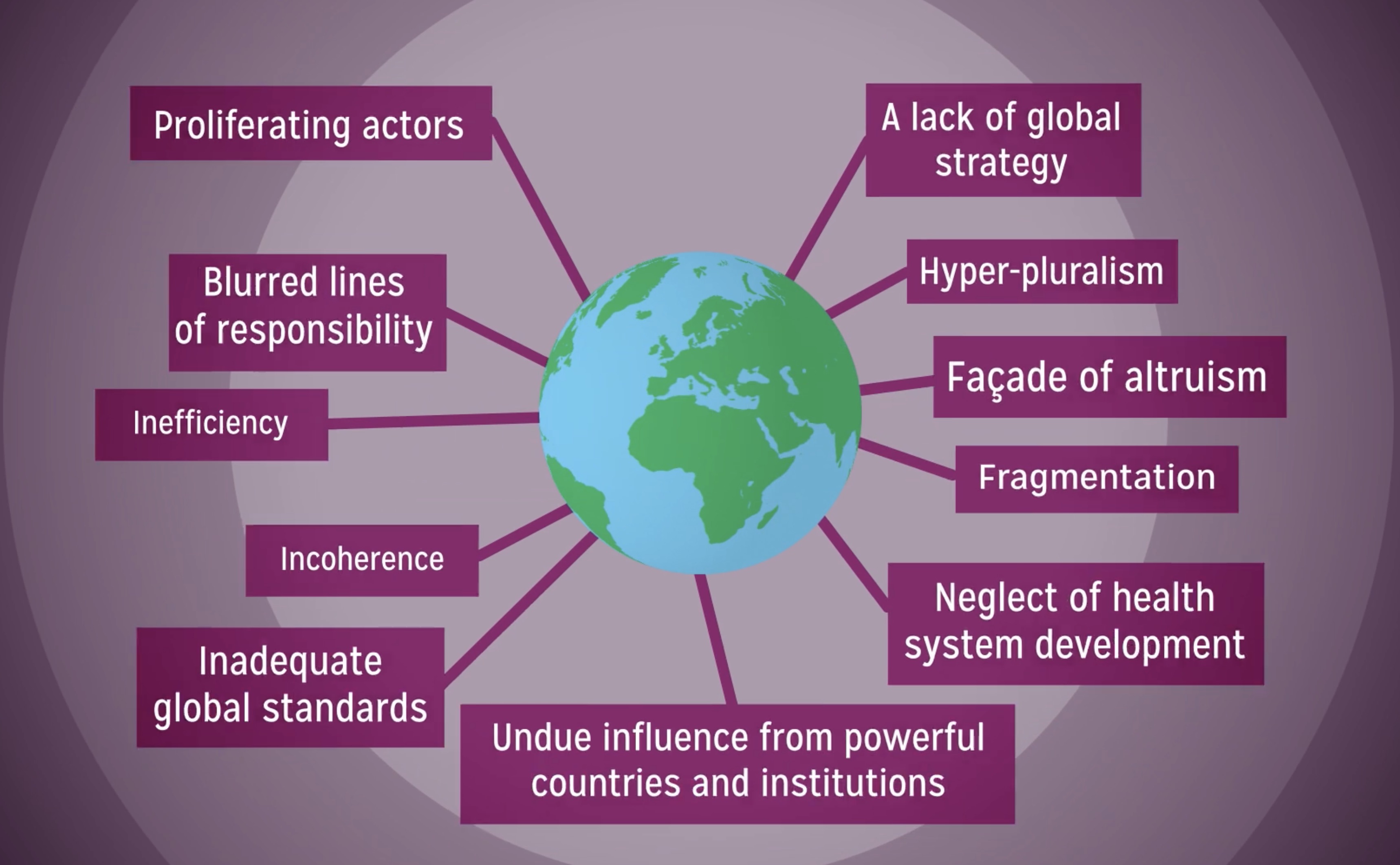 In 2018, Jennifer Prah Ruger, the Amartya Sen Professor of Health Equity, Economics and Policy at the School of Social Policy & Practice and professor of medical ethics and health policy at the Perelman School of Medicine, published "Global Health Justice and Governance," a book calling for the shaping of shared norms in health governance to address global inequalities. Two years later, the COVID-19 pandemic has exacerbated existing inequalities, leading to unequal pandemic experiences that affect and undermine global public health.
"Globalization may promise improved health through the promise of knowledge and technology, but it has also accelerated the spread of infectious diseases," says Prah Ruger. "Moreover, where one falls ill or is injured means the difference between quality care, substandard care, or no care at all." 
Global Health Governance: The Scholarly Journal for the New Security Paradigm recently published a special symposium issue, the culmination of a May 2019 colloquium hosted at Penn's Perry World House that brought contributing scholars from across the world for a discussion on Prah Ruger's book. The publication amplifies her scholarship and covers a range of perspectives from philosophy to law to public health, with chapters by Benjamin Mason Meier of the University of North Carolina at Chapel Hill, Lawrence Gostin of Georgetown University, Prabhat Jha and Jillian Claire Kohler of the University of Toronto, Justice Nonvignon of the University of Ghana, and Cary Coglianese and Kok-Chor Tan of the University of Pennsylvania.
The journal's guest editor, Meier, writes, "In 'Global Health Justice and Governance,' Prah Ruger proposes a global health constitution and a global institute of health and medicine to establish shared rules, coordinate different countries and agencies, and empower collective action to solve societal problems." 
In her article on accountability, Kohler focuses on Prah Ruger's proposed "new way forward," which prioritizes shared global and domestic responsibilities to achieve health. Within this enterprise, Kohler writes, "is the concept of Mutual Collective Accountability (MCA). MCA is urgently needed in global health governance to foster a sense of solidarity amongst countries and bring global cooperation into force. The relevance of MCA is heightened today given the imperatives of global cooperation to meet the challenges of the COVID-19 pandemic."
For Coglianese, Prah Ruger's book provides scholars and practitioners of domestic regulatory governance, "an excellent basis for understanding the challenges of both global and domestic public health governance and offers an illuminating normative framework for the pursuit of global health justice." Coglianese identifies seven lessons for regulators from the book including "Use hard law strategically to reinforce soft law," "preserve and strengthen institutional trust and legitimacy," and "draw on a rigorous base of evidence and analysis."
In ongoing work with Prah Ruger and colleagues, Nonvignon is studying the role of traditional Akan philosophy and proverbs in health policy and governance in Ghana. He writes that "building global health governance on values, as argued by Prah Ruger, is key to bringing global health closer to communities." Nonvignon argues that many of the institutions charged with reducing inequalities in global health governance actually contribute to a sense of "global health elitism" and confusion. Self-interest, he says, needs to transform into collective community interest. "The underlying principle of 'global health' should be 'helping us,' not 'helping them.'" 
"Summarizing the resulting articles that came out of this workshop, it becomes possible to recognize the sweeping application of this work for the future of global health governance," writes Meier. "Prah Ruger's complete vision of global health justice can reimagine global health governance in preparing for future threats."