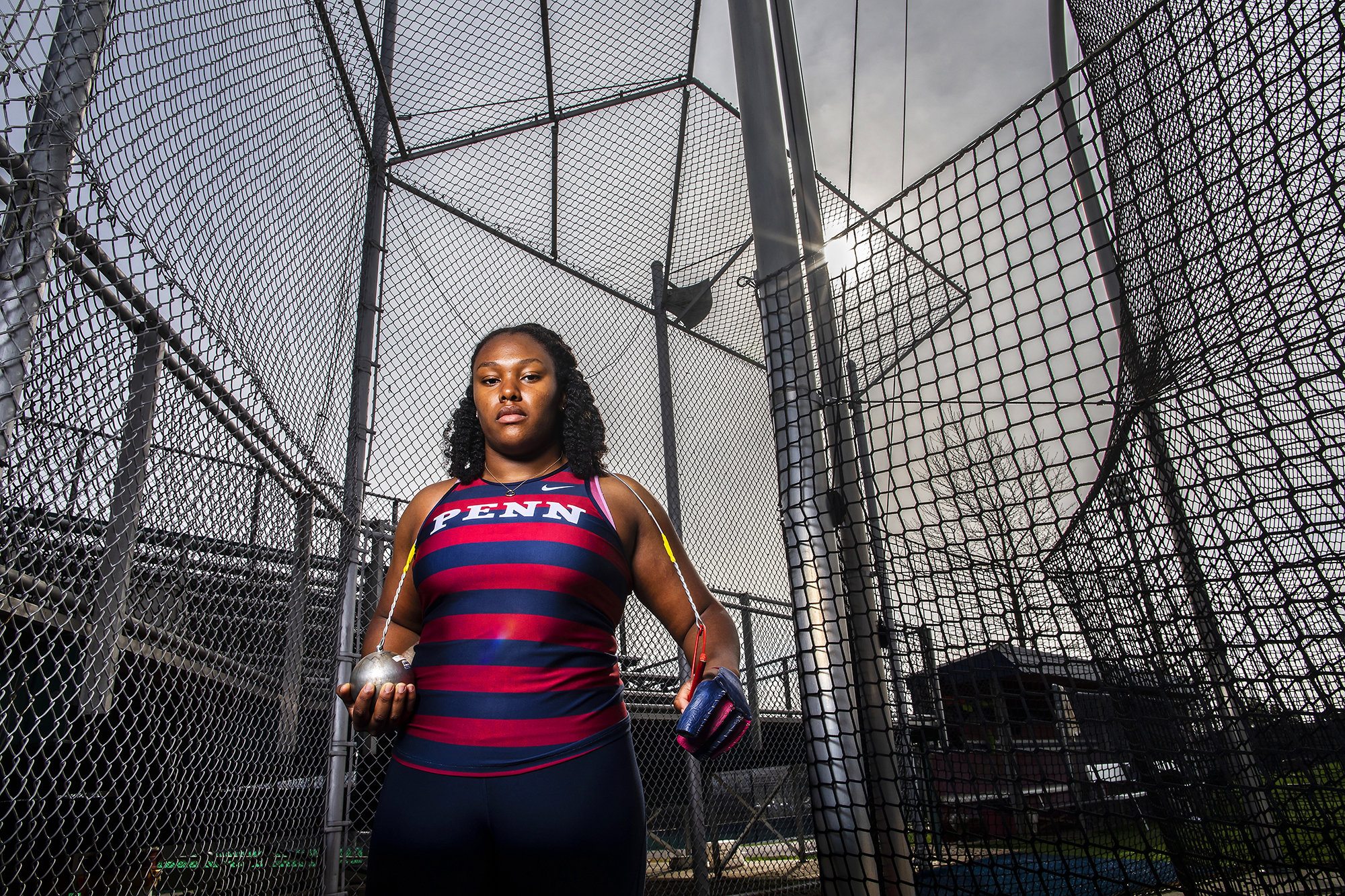 On April 6, senior Rachel Lee Wilson of the women's track and field team set a new school record in the outdoor hammer throw, tossing 63.89 meters at the Sam Howell Invitation at Princeton. She broke her own program record of 63.21 meters, which she set at the Penn Challenge at Franklin Field on March 23.
Wilson, from Homewood, Illinois, is also the school record-holder in the indoor weight throw. At the Ivy League Indoor Track & Field Heptagonal Championships on Feb. 23, her toss of 20.53 meters set a new Penn record, earned her a second straight indoor conference championship, and was the second-farthest weight throw in Ivy League history.
Introduced to throwing events in her youth by her father—a former thrower himself—Wilson also occasionally throws the discus.
In high school, her main events were the discus and the shot put, and she and her father would practice the hammer throw over the summer (the hammer throw is outlawed in Illinois high schools).
"That, along with YouTube, was kind of how I got used to the technique of hammer," Wilson says. "Eventually, when I came to college, that became my primary event since the distances really started taking off for me."
Penn Today caught up with Wilson at Franklin Field to converse about the dangers of throwing, what she enjoys about the sport, her interest in engineering, and her plans after graduation.